Chrissy Metz Writes Empowering Letter To Her Teen Self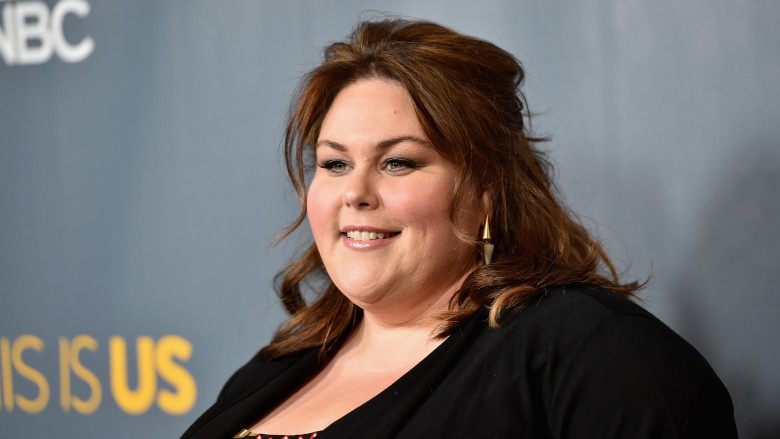 Getty Images
Chrissy Metz has penned a beautifully empowering letter—and it is a must-read for anyone struggling with self-esteem.
The This Is Us (2016-) star has been named, along with her co-stars Mandy Moore and Susan Kelechi Watson, as one of People magazine's "Most Beautiful" people. For the special issue, she wrote a heartfelt note to her teen self, and, as Metz read it out loud, highlighting the journey of life and self-perceptions, she was moved to tears.
"So, you might not understand this now," she began, "and you still might not understand this when you are 36 years old and fulfilling your dreams. But...I need to tell you this."
"You are just as important and beautiful as Amy, the most gorgeous cheerleader in your entire school," the actress asserted. "Contrary to the bill of goods you've been sold, life is not a competition. Stop comparing yourself to anyone or anything."
Over the last few months, Metz has quickly moved from being known solely as her on-screen counterpart Kate to becoming a seemingly endless source of life advice. She consistently advocates positivity and self-love in both her work and personal life.
For example, as Entertainment Tonight highlighted in Feb. 2016, Metz has no time for body-shaming—particularly fat-shaming. "Right now, I think it's so important that we're having those conversations, because when you're knowledgeable about something, the fear goes away and so many people are afraid of fat people," she said, before discussing why representation matters.
And in March 2017, she openly discussed her loving relationship with cameraman Josh Stancil, gushing that while she is in love and their relationship is a "blessing," she knows now that she doesn't need a man in her life to be happy.
"We are all on our own journey and you are the driver," Metz expressed, as she concluded the video with a string of solid advice. "Never close your heart," she urged, and "never take your eye off that winding road you have paved by being courageously you!"
Well said!