Rumer Willis Is Expecting Her First Child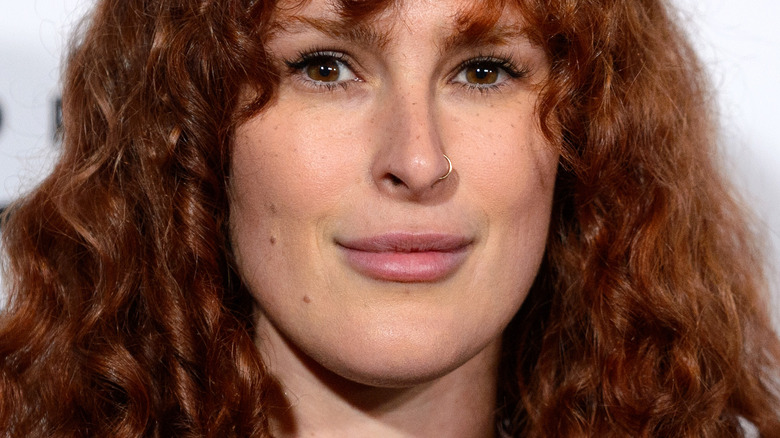 Amanda Edwards/Getty Images
Demi Moore and Bruce Willis are about to become grandparents. Their 34-year-old daughter Rumer Willis just announced she is expecting her first child. Moore and Willis are no strangers to headline-gabbing pregnancy announcements. Back in 1991 while pregnant with Rumer's younger sister Scout, Moore posed for a now-iconic Vanity Fair cover, naked and cradling her belly. While Rumer and her partner Derek Richard Thomas, lead singer of the band Vista Kicks, aren't on the cover of Vanity Fair, their relationship is no less a whirlwind. The announcement comes merely a month since they officially became a couple, per Us Weekly. 
On November 15, Rumer posted to her official Instagram a series of snowy portraits with Thomas where the pair are seen smooching and cuddling with their dog on a sunny day. Previously, Thomas had gushed about Rumer on his official Instagram for her birthday on August 16, writing "In the short time we've been together you have filled my life with joy and peace. Everything is just so easy with you. We sing, we dance, we play and most of all we laugh. Thank you for being you. You're a magical human I'm so glad you came into my life." 
Now that Rumer and Thomas have announced their pregnancy, the news is definitely causing quite a reaction from their friends and family.
Demi Moore can't wait to be an 'unhinged grandma'
On December 20, Rumer Willis and her partner Derek Richard Thomas posted a series of black-and-white photos to Instagram, announcing they were expecting their first child together. In two of the pics, we can see Thomas cradling Willis' baby bump, and another photo shows Willis entirely in silhouette, looking down at her belly. Friends and family are definitely reacting to the news, not least of which Willis' mother, legendary actor Demi Moore.
The "A Few Good Men" star reposted the snaps to her official Instagram, and added the caption, "Entering my hot kooky unhinged grandma era." Willis replied in the comments section with an expression of love, and even GOOP founder and Oscar-winning actor Gwyneth Paltrow had to get in on the love-fest, commenting, "I'm into this phase for you." "Breaking Bad" star Aaron Paul commented on Willis' original post, writing, "I'm so happy for you my friend. Such beautiful news. Congrats!!!" "What's Eating Gilbert Grape?" star Juliette Lewis also gushed in the comments section, writing, "Well OK this explains why you were glowing every time I saw you."
The happy news comes approximately nine months since Willis' father, "Die Hard" legend Bruce Willis, announced he was retiring from acting after being diagnosed with the cognitive disorder aphasia, per The Los Angeles Times. At press time, there has been no information regarding her due date or the sex of the baby.