Eddie Cibrian Swats Down Brandi Glanville's Bold New Cheating Accusation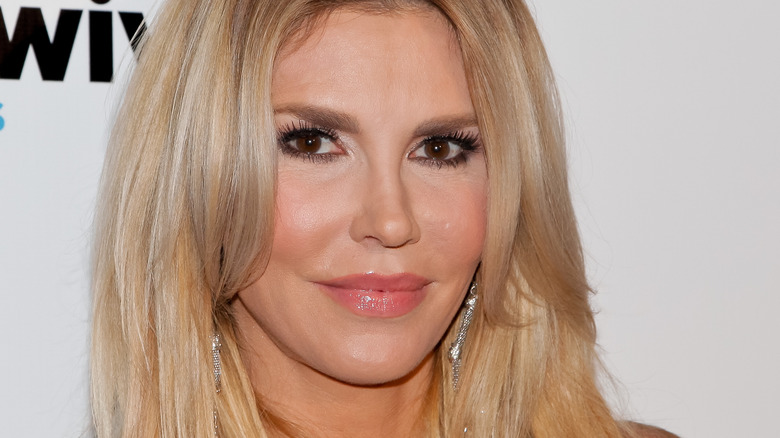 Tibrina Hobson/Getty Images
Brandi Glanville made a name for herself as a model, a reality star, and the woman who divorced Eddie Cibrian. When she joined "RHOC," she was mid-divorce and conveniently friends with Lisa Vanderpump, the boss of Scheana Shay, one of the women Cibrian reportedly cheated on her with. It made for great TV. Glanville didn't only have beef with Shay though. She was also reeling from Cibrian's reportedly long-term affair with Leann Rimes – to whom he is now married.
Rimes and Cibrian were reportedly likely on the set of a lifetime movie back in 2009, per Us Weekly. At the time they were both married to other people, but the chemistry was instant, and before long, rumors of their affair were being reported just about everywhere. Take that and couple it with Cibrian's multi-year affair with Shay, and it was all too much for Glanville who filed for divorce and joined the Bravo family.
In the intervening years, Glanville has never shied away from discussing her theories about Cibrian's past. As recently as this week she's gone public with accusations that Cibrian had an affair during the early days of their marriage with yet another co-star.
Brandi Glanville is coming hot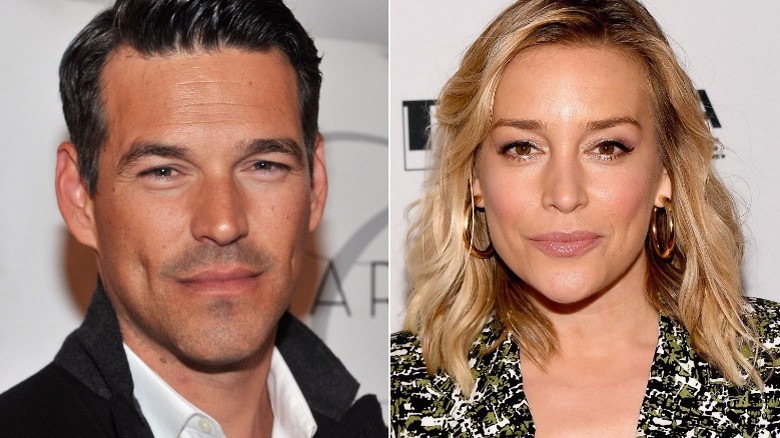 Henry S. Dziekan Iii & Nicholas Hunt/Getty
During an interview with Page Six, Glanville claimed that Cibrian had an affair with Piper Perabo during the early days of their marriage. At the time, Cibrian was on location working on the movie "The Cave" with Perabo. Glanville was shocked when she visited the set. "She was flirting with Eddie, like, right in front of me," she claimed. "I was like, 'Am I here? Am I the only person [seeing this]? Like, what is happening?'" According to Glanville, the friends she made with the cast and crew confirmed her suspicions about Cibrian and Perabo. "I made friends on set and I heard a lot of things."
While Cibrian and Glanville had a far from perfect (or monogamous) marriage, the actor has dismissed her accusations as ridiculous. "I'm sad I have to address this, I really believed that we had come a long way, but this was untrue 19 years ago, and it's untrue now," Cibrian told Page Six in response to Glanville's recent allegations. "Just because someone thinks something might be true does not make it true," he added. "This is all so unnecessary."
It's not all bad between Cibrian and Glanville, though. Despite the drama, the two co-parent together quite well -– even if they don't always get along. "We'll have a fight one week, and then we won't," Glanville told ET. "But that comes with parenting two almost teenagers," she joked.