Inside Josh Lucas' Messy Relationship With His Ex-Wife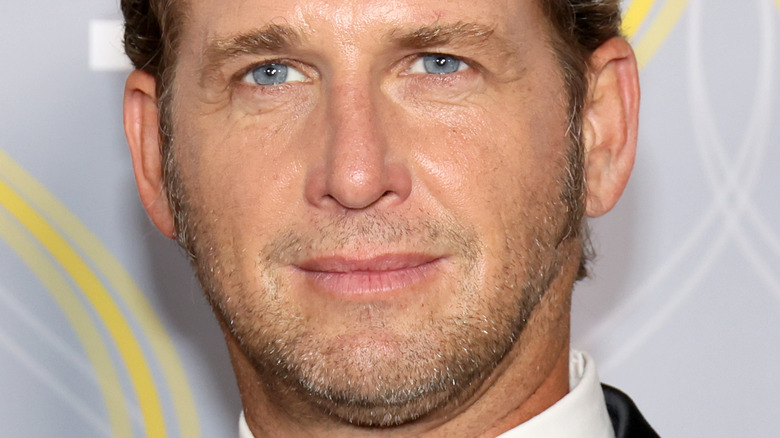 Dia Dipasupil/Getty Images
Josh Lucas has had his fair share of relationship troubles, but the heart wants what it wants. Lucas and Jessica Ciencin Henriquez are sheer proof of that. Lucas is an actor who rose to fame in the early 2000s and is primarily known for his roles in films such as "A Beautiful Mind," "The Lincoln Lawyer," and "Ford v Ferrari." However, nothing quite put him on the map such as his role in the fan-favorite "Sweet Home Alabama." Henriquez, a freelance writer, met the sandy-haired actor in 2011 at a dog park in New York. "It was one of those weird, chance, classic New York meetings," Henriquez told The Huffington Post in an interview in September 2012. "I don't believe in love at first sight at all, but lightning definitely struck. There was something there between both of us and we were both kind of blown away." It was a romance that appeared to be directly from a script, however, it's their love story.
The couple surprised fans when Lucas announced their engagement two months after meeting each other. The future appeared promising, but little did they know the rest of their relationship would be less than ideal, messy, and put on full display for the world to watch unravel.
Josh Lucas and Jessica Ciencin Henriquez had a tumultuous whirlwind romance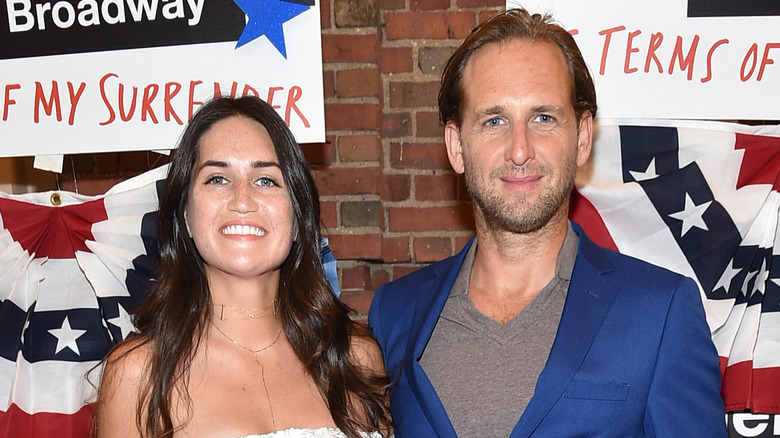 Mike Coppola/Getty Images
Josh Lucas and Jessica Ciencin Henriquez's relationship jumped major hurdles quickly! After becoming engaged six weeks after meeting, the pair quietly tied the knot in New York City's Conservatory Garden in March 2012, per People.
Henriquez, who was diagnosed with cervical cancer, revealed that she was "falling in love" with Lucas while starting treatment and the two were in it for the long haul. Since tying the knot, Lucas and Henriquez welcomed their only child, Noah in June 2012. However, their destiny wasn't necessarily written in the stars. The pair officially called it quits two years after tying the knot. "Their relationship moved really quickly from the start. During their first couple of years they dealt with a lot of difficult things that many couples thankfully never have to go through," the source revealed to People.
The source continued, "In the last couple of years since they divorced, they've proven to each other that the love between them is the real deal. They're both completely committed to each other and [son] Noah." It was clear that the two still have a love for one another as they rekindled a mere few months after their divorce was finalized and attempted to give their relationship another chance.
Despite their messy split, they're focused on co-parenting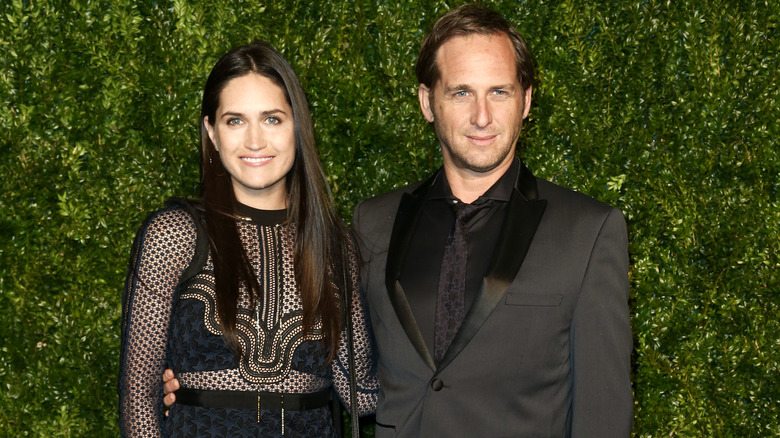 Debby Wong/Shutterstock
Josh Lucas and Jessica Ciencin Henriquez may have given their relationship another go, but it seems now they are done for good. In a revealing tweet from Henriquez, their relationship may have even taken a turn for the worse. In May 2020, the brunette beauty posted a questionable post with the caption, "Exes are exes for a reason," per People. The post alluded to Lucas cheating and she did not hold back. "Having a child with someone makes you want to forgive them more than you normally would ... It takes a really s*** human to cheat on their partner (correction: now ex-partner) in the middle of a pandemic," she wrote in the since-deleted tweet. "Thank you for reminding me why I left you in the first place."
She added, "I deserve better than this. Our son deserves better than this," before giving a shoutout to individuals who have experienced a cheating partner. While the pair is not together, they are co-parenting to the best of their abilities. "We have been through a divorce and divorce isn't something I would wish on my worst enemy, even when in our case we have managed to do it amicably," Lucas revealed to People in December 2020. "We will be connected forever. Fully. We have both worked hard to be great friends, particularly because we have a young child that we both truly love. We are the most connected broken family I have ever seen."