Why You Won't Find Ryan Gosling On Social Media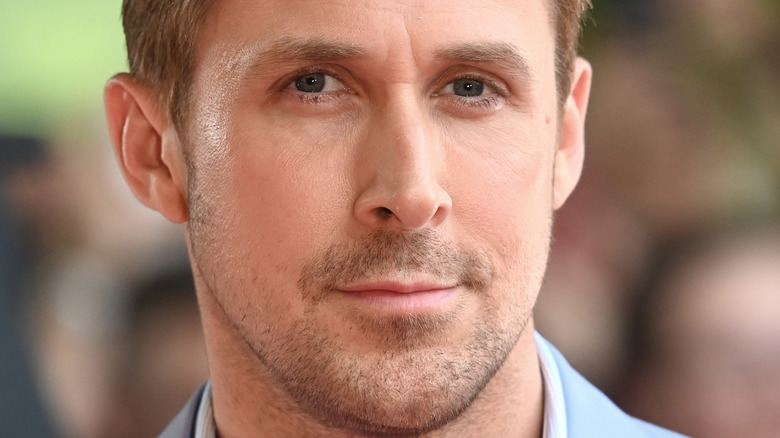 Dave J Hogan/Getty Images
Social media has become a part of many people's lives, and it seems like it's slowly taking over the world we live in today. In fact, Data Reportal stated that nearly 60% of the world's global population uses some form of social media. That's (roughly) more than half the population! While it seems like every person you know is on social media, there are still approximately 40% of individuals choosing to avoid the digital world.
Many of those who keep their life out of social media are celebrities. Kristen Stewart, Chris Pine, Emma Stone, and many others have tried to keep their very public lives a little more private by staying away from online accounts. With media, paparazzi, and general interest, many celebrities' lives are anything but private. However, if they don't have social media accounts, people generally don't have as much to talk about. This approach is what many of them choose to take, including "The Notebook" actor Ryan Gosling, according to People.
Starring in movies like "La La Land" and "Blade Runner," Gosling has become one of the most famous actors in the world. Yet, people rarely know anything about his life outside of the spotlight. The only glimpse into his personal life fans seem to get is when the actor does press for a film. Even then, he tends to refrain from talking about anything other than the movie he's promoting. So, it makes sense that the already private Canadian avoids social media.
Ryan Gosling used to be active on social media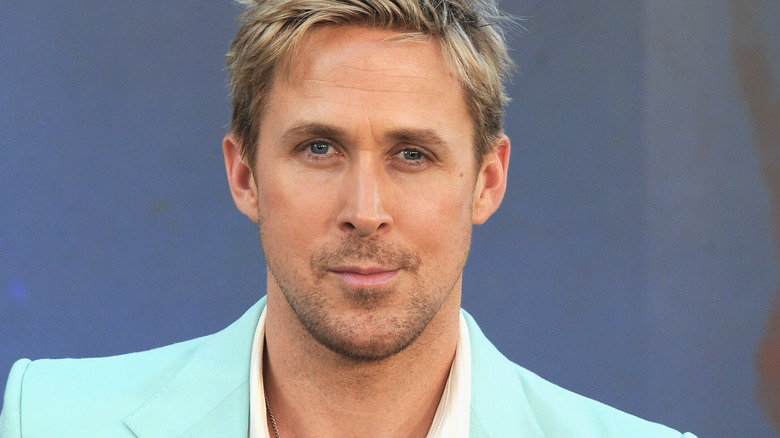 Albert L. Ortega/Getty Images
Before going MIA on social media, Ryan Gosling was a pretty active user. Specifically, the "Gray Man" star used Twitter from around 2011 to 2018. The reason behind his decision to join that specific platform wasn't necessarily because he wanted to share his thoughts, though. According to India TV News, Gosling stated at a tech seminar that he started to see accounts tweeting under his name. Gosling decided to create an official account so fans wouldn't follow imposters and think those tweets were sent by him. The "Blade Runner" star then amassed two million followers on Twitter and started to recognize how impactful his words could be. So, it makes sense that the 42-year-old's tweets from 2018 were focused on activism. Aside from being an activist for various issues, Gosling would also answer fan questions and promote his films.
For a brief period, the A-list actor even had a Vine account. Vine was notorious for its short-form videos, and the platform blew up with the public. Gosling had fun with the platform, making an out-of-context Vine of him eating cereal. He even spoke about his social media presence on Vine and Twitter at the 2017 tech seminar, per AdWeek. Gosling said social media was in its "Bambi on ice phase," meaning it hadn't tapped into its full potential. The actor was right — social media has taken off in many ways since then, but sadly, Gosling is nowhere to be found on the new platforms.
Ryan Gosling doesn't use social media anymore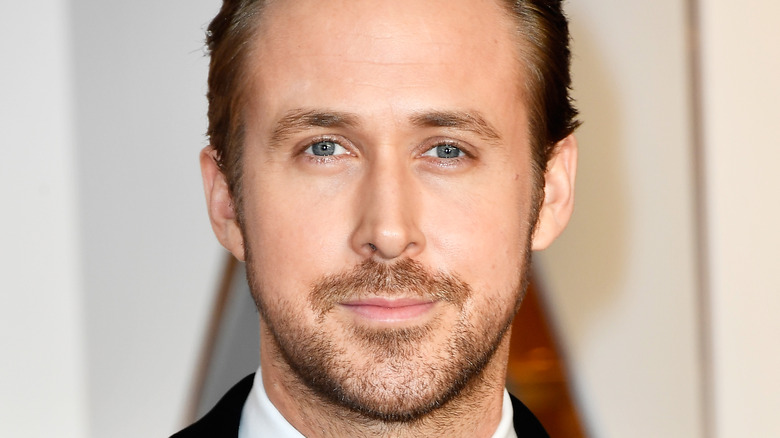 Frazer Harrison/Getty Images
Ryan Gosling has essentially logged off his social media accounts. Although fans saw more of the actor's personality through his Twitter profile, he hasn't tweeted since 2018. He's never had an Instagram, Facebook, or any other social media accounts aside from Twitter and Vine, which are inactive. If anyone wants to catch a glimpse of the "Nice Guys" star, they'll have to wait until he has new a movie coming out.
Gosling's wife, Eva Mendes, talked about his inactive online presence on her Instagram, shedding some light on the situation, per People. Mendes posted a photo of herself on the platform, and a user questioned if they would ever see her husband make an appearance. The "Hitch" actor responded, "As far as Ryan, I'll only post flash backs of things that are already 'out there' (like pics from movies we did or stuff like that)." Mendes revealed that she planned on keeping him off her social media account. She said, "My man and my kids are private." The actor kept true to her word because her Instagram rarely shares photos of Gosling.
While Gosling never explained his sudden Twitter disappearance, he's frequently the subject of social media discussions anyway. The actor caused quite a stir online after photos of him dressed as Ken for Greta Gerwig's upcoming film, "Barbie," surfaced (via TooFab). Everyone was ecstatic to catch a glimpse of Gosling, and they'll have the opportunity to talk about the actor even more when the film drops in 2023.