Britney Spears Looks Totally Different In Kenzo Photoshoot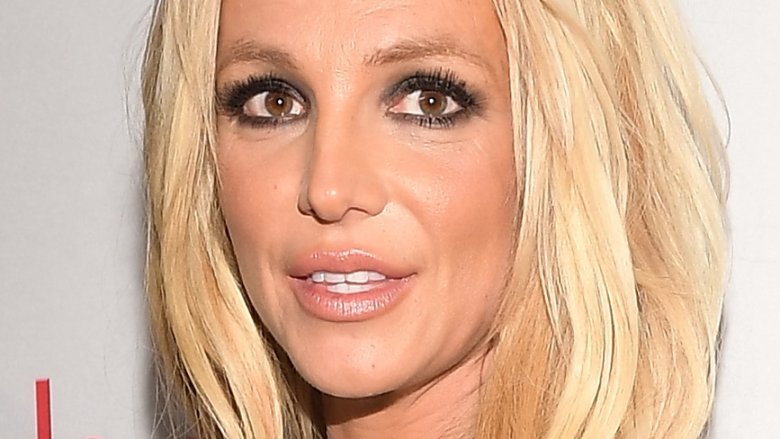 Getty Images
Britney Spears looks like a whole new woman in a recent photoshoot. In fact, she looks so different that fans are questioning whether it's even really the pop princess at all.
On March 20, 2018, People magazine reported that the "Toxic" singer became the new face of French fashion brand Kenzo. In promotion of Kenzo's latest line, Spears starred in a series of ads for La Collection Memento No. 2, photographed by Peter Lindbergh. But, while we love Spears' transition from fashionable Instagrammer to bonafide model, some fans have questions — mainly, is that even Spears in the campaign?
In regards to one ad in which Spears wears a cropped green sweatshirt and denim hat, pop music critic Joe Coscarelli tweeted out, "Are we... sure... that this is Britney Spears...?"
are we... sure... that this is Britney Spears...? pic.twitter.com/8Nk2ONqgcI

— Joe Coscarelli (@joecoscarelli) March 20, 2018
Similarly, other fans slammed the ads, calling the brand out for allegedly using too much photoshop on Spears' photos. "Love @britneyspears but I don't recognize her!!" one user complained (via the Daily Mail). "So much fotoshop!!!"
Another user wrote, "So fake it's both disgusting and hilarious to watch." Ouch.
Still, other fans have come to Spears' defense, praising the singer for her work on the ads. "One the best photo shoots she's ever done," one fan tweeted.
Regardless of whether or not Spears' image was heavily edited, she looks pretty darn good, and her modeling gig will surely only serve to further boost Kenzo's brand — no matter their photoshopping techniques. After all, Spears was selected to model for Kenzo due to her "icon" status. As the brand's creative director Humberto Leon explained in a press release, "She is a legend in her field. We will remember her for the rest of everyone's lives as an icon."
He went on, "She's up there with Michael and Madonna and everyone who we consider icons. Britney is up there."
Don't worry about the haters, Britney. Just keep on doing you.