What We Know About Lala Kent And Hayes Pullard's Past Relationship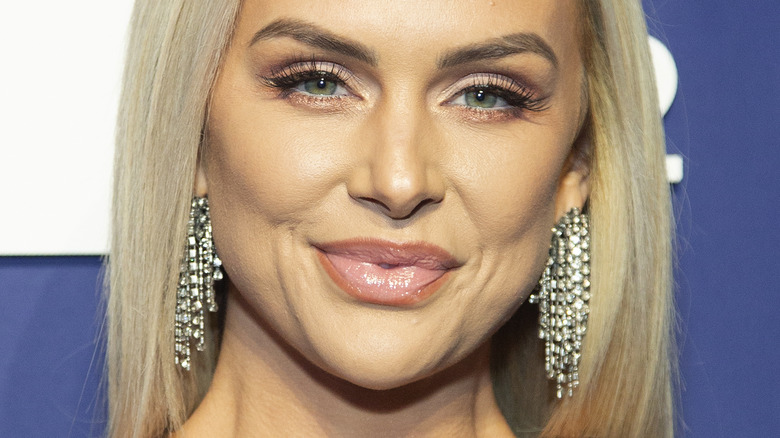 Santiago Felipe/Getty Images
Lala Kent is widely known for her role in the Bravo reality show, "Vanderpump Rules." According to Fandom, the series follows the lives of employees at SUR as they work on outlining their future. The drama-filled show has become a household staple since its inception in 2013, and Lala Kent is in the middle of the mix. Kent has become a fan-favorite for the franchise due to her vulnerability, quick wit, and no B.S. attitude. Nothing is off-limits, including roasting her castmates for actions that she doesn't resonate with.
One of the major storylines of Kent's time on the scandal-clad series was her love life with her now-ex, Randall Emmett, a producer and poker player. The pairing (that many didn't expect to see) started with a high level of scrutiny and secrets, but they appeared to be head over heels.
"I was just so madly in love with this person, and it was so different from anyone I had ever dated before," Kent recalled to Cosmopolitan in 2018. "He's my best friend. He takes care of my heart and my soul." Kent and Emmett started dating in 2015, got engaged in 2018, and welcomed their first child in March 2021, before eventually breaking up in October 2021. But while Kent's relationship with Emmett may be well-known, she was previously linked to Hayes Pullard.
Hayes Pullard is a professional NFL player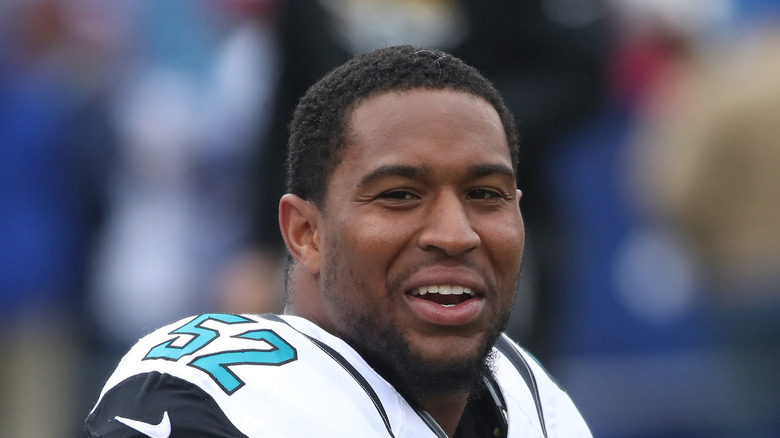 Tom Szczerbowski/Getty Images
Lala Kent typically keeps her love life private, which is exactly how her relationship with Hayes Pullard flew under the radar. According to OK! Here's the Situation, the two met when Kent was 19 and Pullard was playing football at the University of Southern California. It's unclear how the two actually met because Kent did not attend college at USC, however, the two hit it off and became an item before his draft to the Jacksonville Jaguars.
"We were together for two and a half years and we have been somewhat on and off for three," she revealed to OK! Here's the Situation in 2015. "We are both hung up on each other. But the distance is too difficult, due to our schedules not allowing us to travel much ... I know he isn't seeing anybody exclusively either. We still talk every day." Kent added, "We are still very close, even though we aren't together."
We can see how the pair got along so well, as the pair appeared to have a lot in common such as family values and a life of luxury, something that a quick sweep of their socials would confirm. Unfortunately, the romance ended when the SoCal native left California.
Hayes Pullard is a Southern California native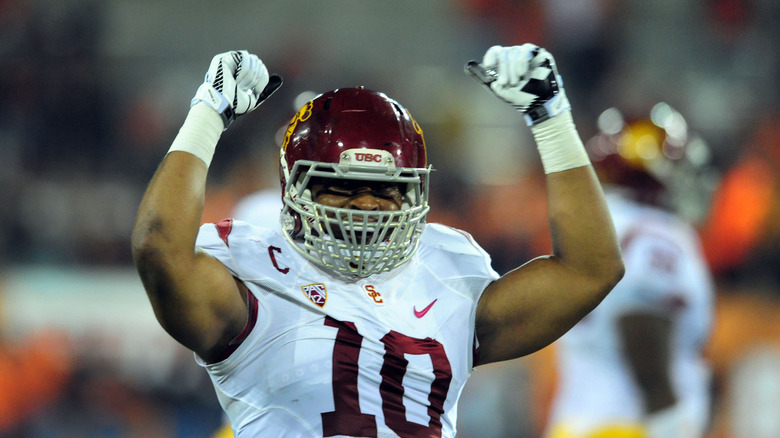 Steve Dykes/Getty Images
Hayes Pullard and Lala Kent's relationship may have been short-lived due to long-distance, but the two may have had another chance as the pro-baller eventually made his way back to Los Angeles. After being drafted by Jacksonville Jaguars in 2015, Pullard joined the Los Angeles Chargers in 2017 for two seasons, according to ESPN. Unfortunately, his return was not enough to get the romance with Kent back on track as she was already intertwined with another flame.
Fellow castmate and then-boyfriend at the time, James Kennedy, stirred the pot about Kent's love life during part three of the "Vanderpump Rules" reunion, per Reality Tea. Fans were able to put two and two together and concluded that Pullard was the mystery man in discussion. According to Kent, Kennedy's reveal of their private info drew a wedge between her and Pullard and ultimately stopped all communication. "To have someone that I cared about very deeply no longer in my life is a really s***ty thing," Kent revealed at the reunion, via OK! Here's the Situation, alluding to the ending of her friendship with Pullard. 
Once their relationship and friendship ended, the two moved on. Per his LinkedIn, Pullard has exchanged his cleats to become President of Athlete Marketing at Enclave & Key, and married Alexis Pullard. On the other hand, Kent is currently co-parenting with her ex, Randall Emmett.