The Heidi Montag Storyline From The Hills That Was Totally Fake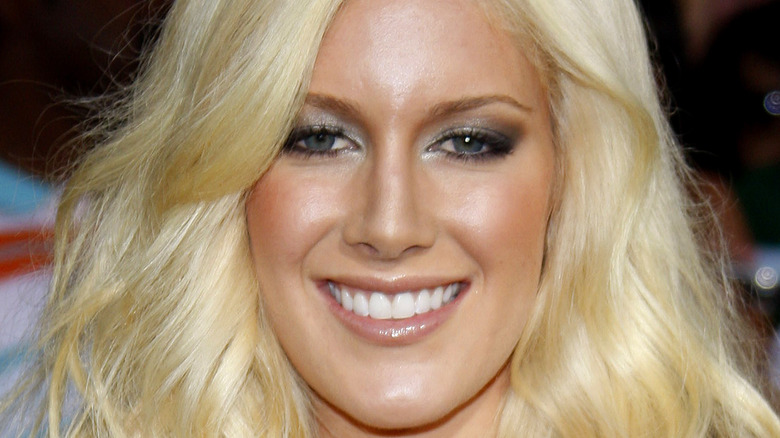 Tinseltown/Shutterstock
From 2006 to 2010, "The Hills" captivated viewers with all the scintillating drama between the young twenty-something castmates living their lives in Los Angeles. The reality show followed the lives of "Laguna Beach" star Lauren Conrad and her friends, Heidi Montag, Whitney Port, and Audrina Patridge. Much of the earlier seasons focused on Conrad's disapproval of Montag's relationship with Spencer Pratt. In Season 3, the two besties had a major falling out when Conrad believed Pratt spread around an alleged sex tape of her and her ex, Jason Wahler, per The U.S. Sun. Although the couple vehemently denied it, Conrad famously yelled, "You know what you did!"
Conrad starred in "The Hills" for five seasons and went on to pursue other endeavors. Her replacement was her fellow "Laguna Beach" castmate Kristin Cavallari. The reality star caused even more drama on the show, and many fans were starting to wonder if the show was scripted. At the end of the Season 6 finale, MTV seemed to answer that question when the cameras panned away from Cavallari and Brody Jenner's last goodbye and a studio set was revealed, per People.
The ending of the iconic series prompted cast members to reveal which storylines were real and which were fake. Over the years, many secrets were given away, and although Montag's feud with Conrad was real, one of her storylines was completely made up.
Heidi Montag didn't really work at Bolthouse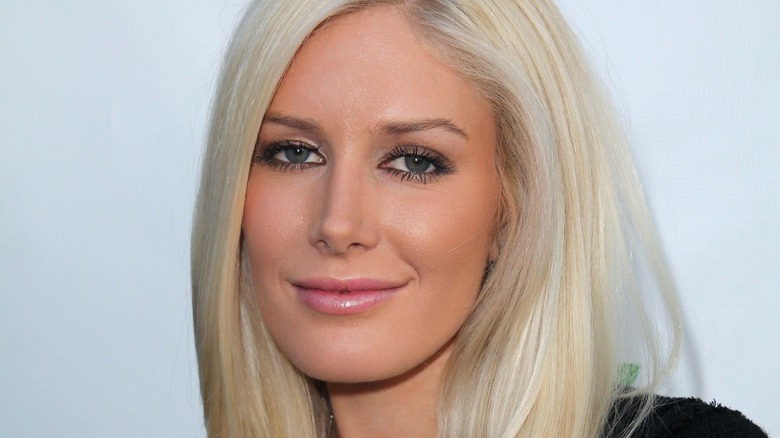 s_bukley/Shutterstock
"The Hills" wasn't all about young Hollywood stars partying and causing drama with each other. The cast had real day jobs that were captured by the cameras — or were they? During Heidi Montag's time on the show, the reality star snagged a job at Bolthouse Productions, which was pretty impressive for a college dropout.
In "The Hills" Season 1, Montag received a promotion over her co-worker Elodie, which created a lot of tension between them. However, Montag revealed years later in a tell-all interview with BuzzFeed that not only was the whole scene fake, she never even worked at Bolthouse. "I definitely did not get the promotion over Elodie! She really worked there and I pretend worked there ... That whole plot was scripted," she shared.
During Season 4, Montag was working at an event for Bolthouse and got drunk (via People). She also had her then-boyfriend Spencer Pratt at her work event, which her boss Brent Bolthouse wasn't happy about. He "fired" Montag from her job for being unprofessional, which we now know was fake, given that she didn't really work there. Montag later revealed how much of "The Hills" was scripted.
Heidi Montag says The Hills is mostly fake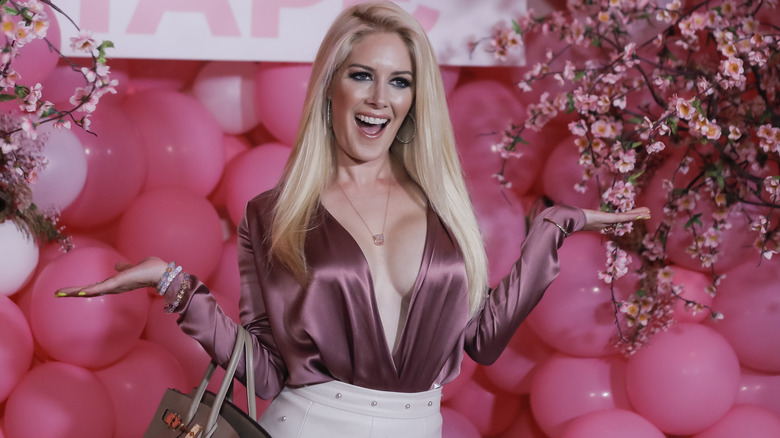 Tibrina Hobson/Getty Images
In a 2021 TikTok shared by Heidi Montag via her Instagram, she revealed the questions she gets "asked the most." One of the questions were, "Was everything of The Hills fake?" the reality star responded, "90% especially all Spencer and my fights."
As reported by the Daily Mail, Montag's husband Spencer Pratt confirmed that producers would push fake storylines. In his TikTok, Pratt revealed that Montag's pregnancy scare in Season 2 was all just for show. "This is all acting. Heidi does not think she's pregnant. Producers asked her to do this. That was all set up. We got these 40-year-old-plus men asking a 20, 21-year-old woman to pretend like she thinks she's pregnant with a guy that's already making her look bad. Talk about setup," Pratt vented.
The show's creator and producer Adam DiVello will be the first to tell people "The Hills" is real. "I get so pissed when people said that show was faked. Many, many crew members will attest to how many times I was yelled at by Lauren in the back room at Les Deux because Heidi showed up and we didn't plan it. And then people were like, 'Oh, the show's so fake.' It's like, f*** you!" he told BuzzFeed in May 2020. As for Montag's claims, he stated, "You're always going to have a disgruntled employee at some point in time."