Why Prince Harry's Relationship With Cressida Bonas Didn't Work Out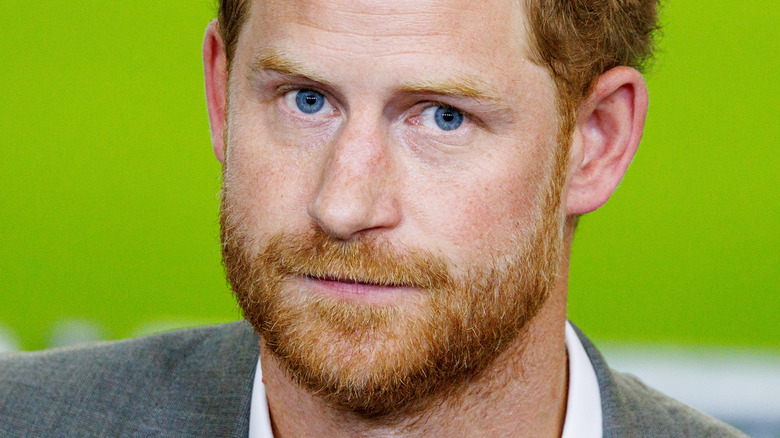 Patrick Van Katwijk/Getty Images
Before Prince Harry married Meghan Markle and began the painful process of extricating himself from the royal family, he dated Cressida Bonas, a British aristocrat who possesses some striking similarities to the Duchess of Sussex.
Like the "Suits" star, Bonas is an actor. After heading to Meghan's home turf to film the horror flick "The Bye Bye Man," Bonas told Harper's Bazaar, "I liked working in America because I have a sort of freedom there." When the Sussexes wanted to find freedom, they also reportedly believed the States was a better place to look for it than Harry's homeland, per Us Weekly. Oh, and Bonas and Meghan are both podcasters, too — Bonas chats with guests about what scares them most on "Fear Itself," while Meghan discusses the many labels attached to women on "Archetypes." But wait, there's more! "Yoga is my thing," Meghan once told Reader's Digest Best Health. So Bonas obviously listed yoga as her favorite exercise in an interview with The Times. Strangely enough, she and Meghan have even tweaked the same classic dish to make it their own. Bonas revealed that she adds Marmite to her spaghetti Bolognese, while Meghan told Delish that she makes a mean meatless Bolognese sauce with zucchini.
Of course, one key difference between the two women is that Meghan was willing to marry Harry and try to tolerate the relentless media attention that Bonas reportedly wished to avoid.
Cressida Bonas wanted an acting career, not a royal wedding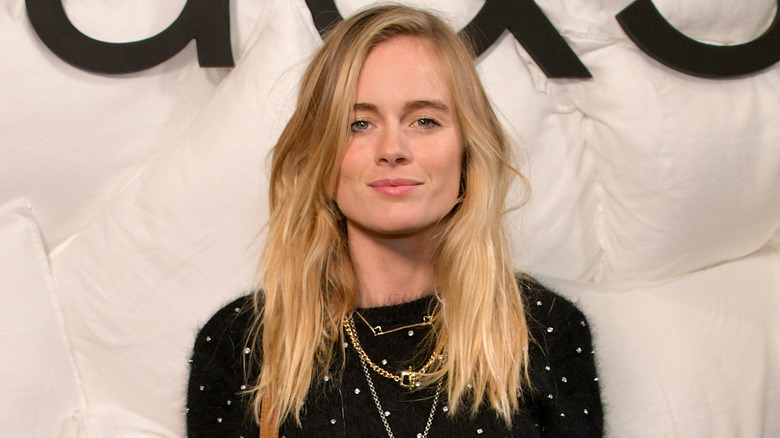 David M. Benett/Getty Images
Prince Harry's cousin Princess Eugenie introduced him to Cressida Bonas, according to the Daily Mail, and the fledgling couple was first spotted getting cozy at a London nightclub, the Salon at Embassy Mayfair, in July 2012. But just two years later, their fairytale romance ended.
Sources told The Telegraph that a number of issues contributed to the couple's split. For one thing, Bonas was reportedly uncomfortable with all the attention she was getting and she also felt like she was being pressured to wed Harry when she wasn't ready to make that level of commitment. There was also the matter of potentially giving up her acting career, which she did not want to do. And what of her identity as an entity separate from the royal family? In a 2020 interview with ES magazine, she made some rare remarks about Harry and seemed to confirm that she would much rather be known for her work on the screen and stage than for who she's married to. "The hurdles and barriers for me are when I'm trying to do my work and people want to talk about him," she said. "I work very hard and love what I do — I just want to continue."
Royal expert Kate Nicholl claimed that there was at least one other issue. "I interviewed quite a lot of Cressida's friends and family members. I was told she didn't love him enough," she told Newsweek.
Cressida Bonas rekindled an old flame after her split from Prince Harry
Kate Nicholl told Newsweek that Prince Harry tried to reconnect with his first long-term girlfriend, Chelsy Davy, after he and Cressida Bonas broke up, but she, too, had already decided that royal life was not for her. Bonas was more successful when she attempted to rebound with one of her exes, Harry Wentworth-Stanley. According to the Daily Mail, Bonas started dating Wentworth-Stanley while they were both attending college at Leeds University. They broke up in 2011; a certain redheaded prince with the same first name entered the picture; then Bonas became available again in 2014. "He has always been a threat to Prince Harry," an insider said of OG Harry.
Bonas and Wentworth-Stanley were spotted spending Valentine's Day together in 2015, and four years later, the actor and the real estate developer got engaged. Wentworth-Stanley shared the happy news on Instagram.
In an essay for The Spectator, Bonas casually mentioned that she attended Harry and Meghan's 2018 wedding, and when she got married two years later, her ceremony was nothing like the Sussexes' extravagant televised event. Instead of walking down the aisle in a designer gown worth six figures, Bonas wore an old dress that she found in her closet, and she had to keep her guest count low due to COVID restrictions. "There was a feeling that everyone was fully engaged in it," Bonas wrote in The Spectator. "With big weddings, I often find this isn't the case."