Inside Hallmark Star Andrew Walker's Marriage To Cassandra Troy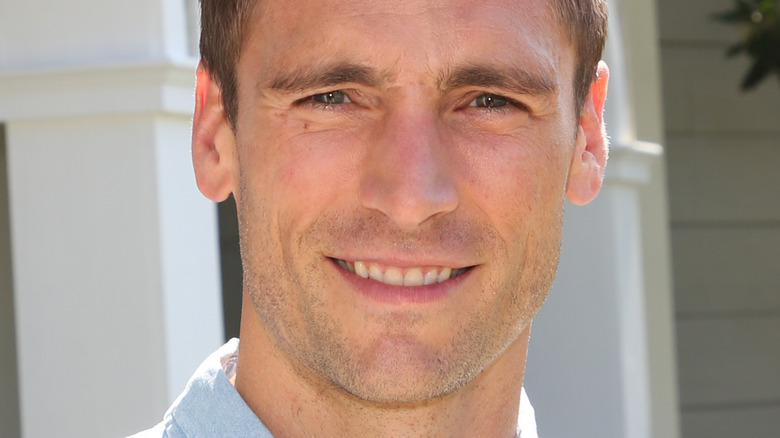 Paul Archuleta/Getty Images
In 2012, Canadian actor Andrew Walker made his debut on the Hallmark Channel after starring as Aiden MacTiernan in the holiday movie "A Bride for Christmas." Since then, Walker has become a regular with the channel, appearing in several holiday movies including "Christmas Tree Lane," "A Dream of Christmas," and "A Maple Valley Christmas" per IMDb. And, when he's not making Christmas-themed films, Walker maintains his status as a resident on-screen lover boy. Through the years, the actor has featured in a number of films, including "Love Struck Cafe," "Appetite for Love," and "Love in Design."
Off-screen, however, this actor's life is surrounded with as much love as it is on-screen. Per Us Weekly, Walker and wife Cassandra Troy, with whom he shares two kids, have enjoyed a blissful marriage through the years. The secret to this, Walker reveals, is communication. "She stays in her lane, I try to stay in my lane. And we just communicate a lot," Walker explained to Entertainment Tonight. "When something is affecting us, we just bring it up to each other and try to remedy it as quickly and efficiently as possible and then get back to doing what we do." But, even though Walker has revealed the secret to his long-lasting marriage, there's still a lot you probably didn't know about the couple.
Marrying Andrew Walker was Cassandra Troy's best decision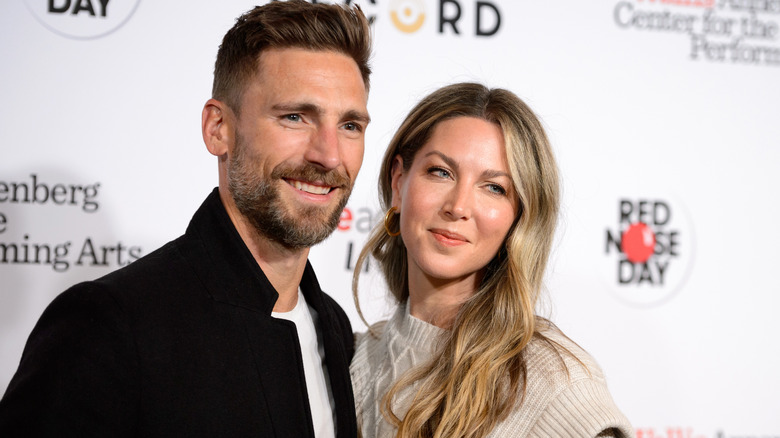 Amanda Edwards/Getty Images
Andrew Walker and Cassandra Troy first crossed paths in the early 2000s, and in true Hollywood rom-com style, they hit things off instantly. "In the first week we met (circa 2004!), we discovered each others love for nature," Troy wrote in a January 2021 Instagram post. Eight years into their relationship, Troy and Walker took the next step. Per Us Weekly, the pair eloped in June 2012, with fellow Canadian actor Emily VanCamp acting as a witness at the secret ceremony. Yet, while their wedding might have been a "spur in the moment" thing, Troy wouldn't have had it any other way. "Best decision I ever made was to marry you @awalkk35," she wrote in a June 2017 Instagram post. "Thank you for loving me unconditionally, keeping me on my toes and never letting me live with mediocre."
Now, more than a decade since they tied the knot, Troy and Walker are stronger than ever. "7 years. Two kids later. I still feel like I met you last week," Walker gushed in a 2021 Valentine's Day tribute to his wife. Troy, on the other hand, also never fails to let her husband know how much he means to her. "I love doing this life with you and can't wait to see what crazy adventures you take on, both in biz and personally, in this trip around the sun," she once captioned a birthday tribute to Walker.
Andrew Walker and Cassandra Troy have a joint business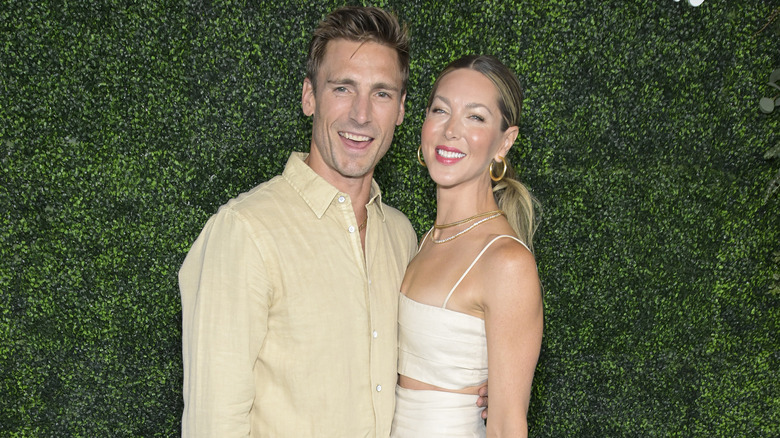 Michael Tullberg/Getty Images
Following their wedding, Cassandra Troy and Andrew Walker came together to start Clover Juice, a beverage company in Los Angeles. "In 2013, Andrew and I used our wedding money to start building our dream business: bringing amazing tasting and top quality juices to our small community," Troy told Natfluence. "We've always been passionate about eating with an emphasis on health and wellness, and we love helping people like us lead a healthy, invigorating lifestyle." 
Clover Juice, now called Little West, has been running for nearly a decade now, but even though the company has become successful, it has also faced some tough times. "There are always obstacles, however, in late 2016 we almost lost the business. We started so small, couldn't keep up with all the changes in the industry, and juice companies were popping up everywhere," Troy told Natfluence. Things, however, turned around for the couple after landing a contract with whom Troy described as a "dream customer."
What followed for the company was a rebrand, which launched them to even greater success. "What started as our tiny 200 square foot juice shop in LA became California's premier juice company, partnering with hotel groups, high-end grocery chains, tech companies, and some of the best coffee and restaurant brands in the country," she told Fashion Mamas.