The True Story Behind Jonathan Scott's First Marriage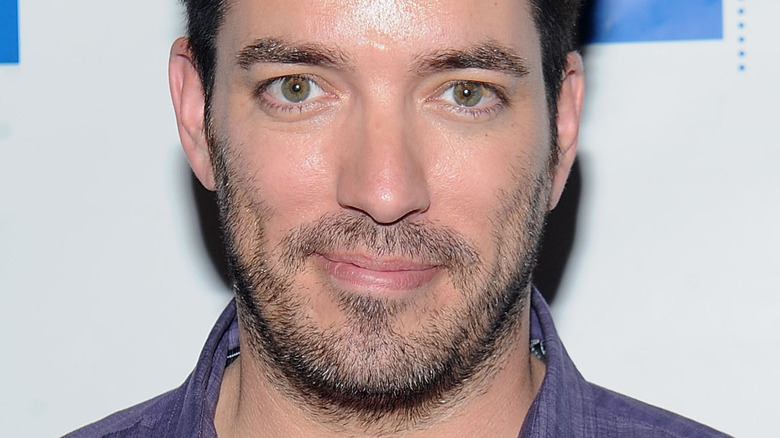 Brad Barket/Getty Images
Jonathan Scott seems to have built a strong foundation with "New Girl" actor Zooey Deschanel. Many fans are glad to see the "Property Brothers" star find love after following him and his twin brother Drew on the show.
For the most part Scott and his brother have kept their private lives out of their home renovation show, with fans only catching glimpses of Scotts' twin brother's wife in a couple of episodes. So, it may come as a shock that the HGTV star was once married, too. The TV star was married during the first two years that the show aired. Fans never saw his ex-wife, Kelsy Ully, on the show because the couple was already facing some troubling issues. Ultimately, the couple was married for three years before the divorce became official in 2013.
Scott's devastation and heartbreak were apparent as he spoke about the divorce to People. Scott said, "I'm the emotional one between me and Drew, so when I give myself to something, I give it 100 percent. Anyone in a long-term relationship knows how hard that is. After that I felt defeated, but I learned a lot." It's clear that Scott didn't want to divorce but knew it was what was best for both him and Ully. Through this difficult time, Scott was still able to look on the bright side and see the lesson that he learned. He said, "...it really helped me understand what I wanted in a relationship."
Jonathan Scott and Kelsy Ully had a fast-paced relationship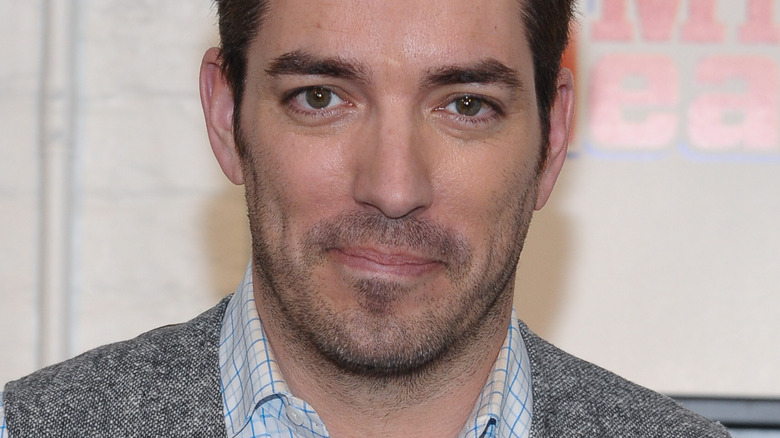 Rommel Demano/Getty Images
Jonathan Scott has been open about being an emotional person, so it's no surprise he fell in love with his ex-wife Kelsy Ully quickly. Scott was in his early 20s when he met Ully, per Distractify. The outlet reports that Ully was employed as a scheduler for an airline when she met the "Property Brothers" star. The couple quickly hit it off, and it wasn't long before they started making long-term plans.
Scott and his brother were both born in Canada and their love for their home country is incorporated into the renovations they do. Drew spoke to Reader's Digest about their Canadian influences. He said, "We're not putting maple syrup and Canadian flags in our work, but we do include a lot of rustic features." Jonathan piggybacked off of his brother's statement by joking, "And I wear my Canadian tuxedo — head to toe — denim while I work." While they have since moved from Canada, they still have a great love for the country. Being born in Canada makes it more difficult for the brothers to make changes in their life, but when Jonathan met Ully he decided to take a leap of faith and move.
The HGTV star decided to leave Canada and move to Las Vegas to fully invest in his relationship with Ully. Yet, while they dated for five years, Jonathan still felt that the couple rushed into their marriage in 2007, according to Distractify.
Jonathan Scott felt rushed to marry Kelsy Ully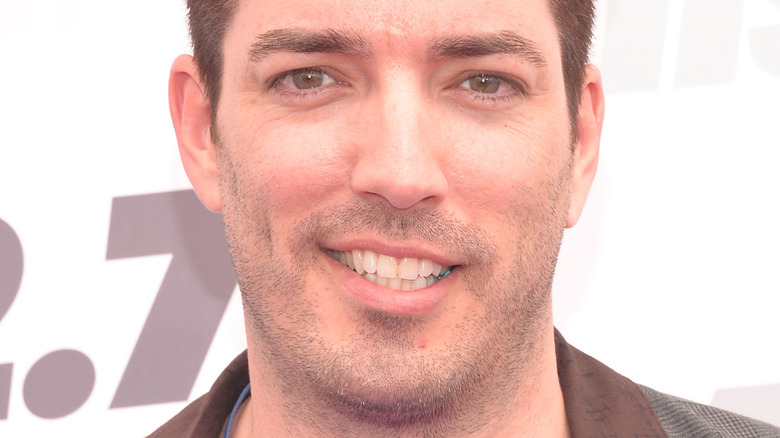 Michael Tullberg/Getty Images
Many celebrities have their own timeline as to when they want to get married. And it is up to the couple to decide whether both of their timelines match up so no one feels bombarded. Unfortunately, Jonathan Scott felt that he was pressured into his marriage with Kelsy Ully, per Distractify.
The "Property Brothers" star opened up to People about how he didn't feel ready to marry Ully in 2007. Scott said, "We were young, and there was a rush going into it. She wanted to get married on 07/07/07 ... so it wasn't something that naturally happened." Ully was hoping the special date would give the couple some good vibes as they navigated a new chapter in their life. Sadly, the date didn't stop the couple from filing for divorce. The couple rarely spoke about the divorce, but it seems like the rushed date wasn't the only reason why Scott believed the marriage had ended.
Scott shared a vulnerable insecurity he felt in the relationship in his memoir, "It Takes Two: Our Story", per Distractify. The HGTV star opened up about feeling insecure toward Ully's job, where she served alcohol at a Las Vegas pool at different hours of the day. According to the outlet, Ully abruptly decided to change her Facebook status from "married" to leaving it empty. It was apparent to Scott that their marriage had come to an end. The couple's divorce was finalized in 2013.