Inside Brooke Bailey's Relationship With Her Daughter Kayla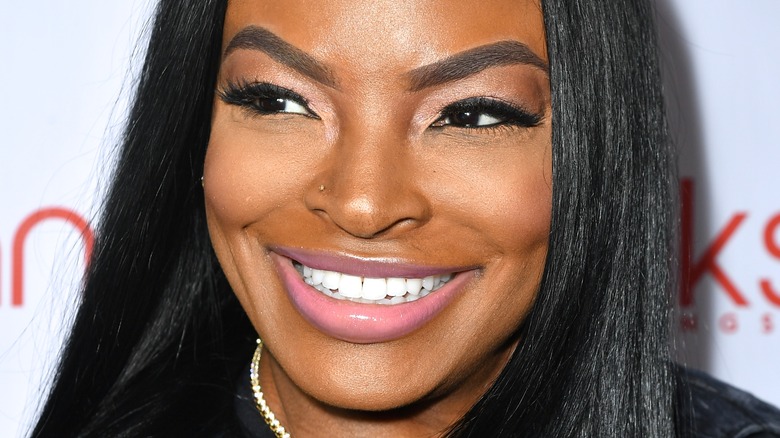 Earl Gibson Iii/Getty Images
Brooke Bailey and her daughter Kayla had a growing relationship which was showcased for a brief moment on the VH1 franchise "Basketball Wives LA." Created by Shaunie O'Neal, ex-wife of Shaquille O'Neal, the show follows the lives of current or former girlfriends of professional ballers. The reality TV show gained popularity due to the never-ending drama that unfolds between the women and their NBA star counterparts each season. 
Per Sportskeeda, Brooke was a main member of the cast in its second season (2012) when she was associated with Rashard Lewis and continued to make cameos in later seasons before coming back for Season 10.
Brooke became a fan-favorite due to her down-to-earth personality and quick, witty one-liners during her time on the show, which highlighted the important aspects of her life, including her first-born child, Kayla. Kayla and Brooke's relationship had its ups and downs, like any mother-daughter relationship; however, they were similar in many ways, including their work ethic. Following in her mom's footsteps, Kayla was an entrepreneur like her mother and also a hairstylist based in Memphis, per her business-driven Instagram page. Life seemed promising for the young entrepreneur, who also gained notoriety for modeling. However, Kayla tragically died in September, according to TMZ. While life was just getting started for the brunette beauty, the tragic loss has impacted many, including her mother, who has been mourning ever since.
Brooke Bailey had a close relationship with her daughter
Mourning the loss of a loved one never comes easy — just ask Brooke Bailey. According to People, Kayla Bailey died in a car accident involving a tractor-trailer. The reality star later confirmed the tragic loss on Instagram. "Forever my baby, Pretty Black aka Kayla Nicole Bailey. This is not a goodbye," Brooke wrote alongside a carousel of images of her daughter. "Mommy will see you soon."
Fans immediately took to the comments to share their condolences for the difficult road ahead. Taken aback by the outpouring of support she received, Brooke shared her appreciation in a separate Instagram Story. "My baby girl is so Loved by all of youuuuu!!! The love and support my family has received today is unreal and so appreciated," Brooke shared (via People). "Thank you! Kayla left a mark on so many lives. She entered the room and demanded respect, love, and attention. If you had the pleasure of meeting her and being friends with her she has forever changed your life."
Their bond appeared to be unbreakable and Brooke later gushed about being "grateful" for the time they shared. "It was God preparing me for this moment in my life. Although, I was not prepared," she added. "I am grateful for the 25 years he Blessed me to have HIS child. To love her, to hold her, to teach her, to comfort her. She was my happiness on earth."
Brooke Bailey continues to celebrate her daughter in any way possible
Although Kayla Bailey has passed, Brooke Bailey continues to celebrate her late daughter in any way possible. In a sweet tribute she wrote, "It's an Angel Mom thing. Be glad you don't understand," alongside a photo of her posing in front of Kayla's burial site."I am fragile and broken and have felt sadness and despair beyond what words can explain. My Child is gone from this earth and there is no pain as intense as what is in my broken heart. #PrettyBlack."
Aside from Kayla, Brooke is the mother of two boys. Her boys, per Sportskeeda, were born in 1998 and 2004. Undoubtedly the loss has shaken Brooke and her family to the core. However, they're doing the best they can to move forward. In fact, according to Yahoo, the latest season of "Basketball Wives LA" focused on her journey to expand her family via in vitro fertilization (IVF) with her ex-husband, Ronnie Holland. Per Essence, the pair were married in 2014 but divorced in 2021. In a clip from the hit TV show, expanding the family was something Kayla was excited about and finally gave her support and approval. While it's uncertain if Brooke will continue that journey at the moment, perhaps it will be a way to honor her late daughter.