Who Is Kevin O'Leary's Wife, Linda?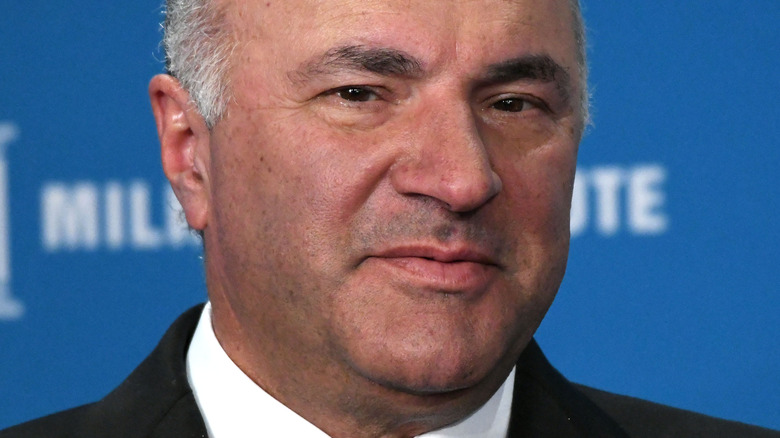 Michael Kovac/Getty Images
Since 2009, we have watched Kevin O'Leary and his other judges roll out partnerships and loans worth millions of dollars to "Shark Tank" contestants. Born in 1954, Kevin developed an interest in business as a teenager, going on to bag an MBA from the Ivey School of Business, according to his bio on Bloomberg. Following the end of his education, Kevin set up his company SoftKey Software Products which he ended up selling for $4.2 billion in 1999. In the years since then, Kevin has continued making a name for himself as a successful entrepreneur, and inspiring many along the way. This success, according to Celebrity Net Worth, has accumulated him a $400 million estimated net worth (as of this writing). 
But while we could definitely use one or two business tips from Kevin — we could also look to other successful parts of his life, including his longtime marriage to Linda O'Leary. According to Bustle, Kevin and Linda who share two children got married in 1990 and have since remained together, save for a two year separation between 2011 and 2013. "We were at the point of dividing the assets. But as we neared it, we decided not to do it," Kevin revealed in a 2014 interview. "We have reunited and kept the family together. I'm glad we did that." I'm sure glad too." Unlike her husband however, Linda largely stays out of the spotlight, which then begs the big question — who really, is Mrs O'Leary?
Linda O'Leary is a wine lover
In 2015, Kevin O'Leary launched his wine company, O'Leary Fine Wines — a goal he apparently achieved with the help of his wife Linda O'Leary. "I took Linda with me to California and we began working with the Vintage Wine Estate winemakers," Kevin wrote in an essay for HuffPost. "I made the decision early on that any wine I put my name on has to be spectacular, so we worked really hard on achieving that goal." In the essay, Kevin also touched on a number of other things including Linda's impeccable talent with wine tasting. "I am always amazed how she can distinguish one region from another, new world wines from old just from the look, nose, and taste," she added. "I hide the bottles and she beats me every time."
It is therefore no surprise that once O'Leary Fine Wines was up and running, Linda assumed a role at the company. Per her Twitter bio, Linda serves as the Vice President of Marketing at the company. Linda seemingly also has a thing for ballet given that she is a member of the National Ballet of Canada board of directors, per the company's website.
Outside of her different professional roles, Linda also seemingly enjoys different outdoor activities, as seen on her Instagram.
Linda once made headlines for a legal case
In August 2019, Kevin O'Leary and his wife Linda O'Leary were involved in a boat crash that tragically left two people dead. According to TMZ, Linda was driving the boat when it crashed, and was administered a DUI test as a part of the investigation. Though Linda passed a DUI test, she was eventually charged for "careless operation of a vessel," CTV News reported at the time. In an email to USA Today, a source also confirmed that Linda could initially face up to 18 months in prison sentence or pay a $1 million fine. However after a few weeks, the charge against Linda was changed, reducing her maximum penalty to a $10,000 fine, according to Vice. "After careful review of the Act, the Crown determined that the PPSC's initial position on maximum allowable penalties was not accurate," an email to the outlet read. 
After several months in court, Richard Humphrey, the Justice presiding over the case acquitted Linda of the charge, given that prosecutors could not prove her guilt. "For greater certainty, this court concludes, on the evidence before it, that alcohol played no part as it relates to the issues of operating a vessel without due care and attention or reasonable consideration for others," Humphrey added, per CBC.
Of course, through the difficult time, Linda enjoyed the support of her husband who she can presumably lean on till the end of time!