The Truth About Kim Kardashian's Friendship With Brandy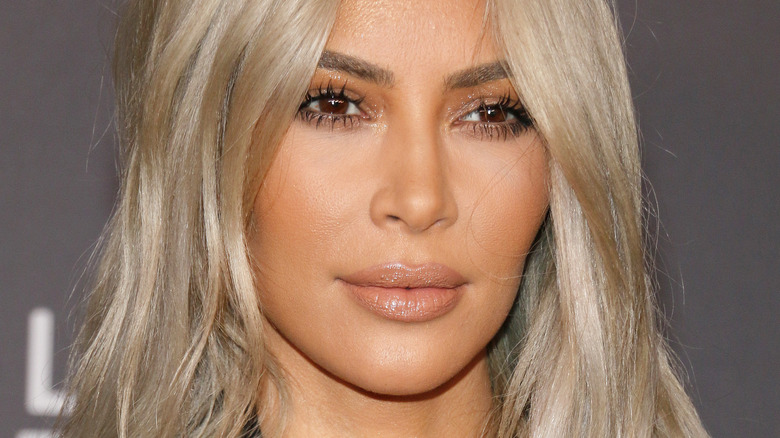 Tinseltown/Shutterstock
With a business empire to her name and a whopping $1.4 billion net worth, per Celebrity Net Worth,  Kim Kardashian is arguably one of the most successful reality stars of the past decade-plus. And if it isn't obvious by now, with fame success and money comes friends — a lot of friends. It therefore shouldn't be a surprise that the mom-of-four is friends with several Hollywood stars including reality star Jonathan Cheban and "Power" actor La La Anthony. 
And while Kim has clearly been busy running her chain of businesses, shooting "Keeping Up With The Kardshians," and parenting her four kids, she still manages to be there for her friends. "All the time, it's like 'What do you think of this, what do you think of that,' as friends, you know, do," Anthony told Life & Style in 2018. "And [Kim's] an amazing friend. She offers great advice, style tips." 
Per Us Weekly, Kim's long list of friends also included model Chrissy Teigen, Amy Schumer (yes, that's a thing apparently), and little sister Khloé Kardashian. But even though there was a time Kim was not this famous, she has always been around popular people including Paris Hilton and Brandy — sister of Ray J (who starred in that one video with Kim). And speaking of Brandy...
Kim Kardashian was once Brandy's employee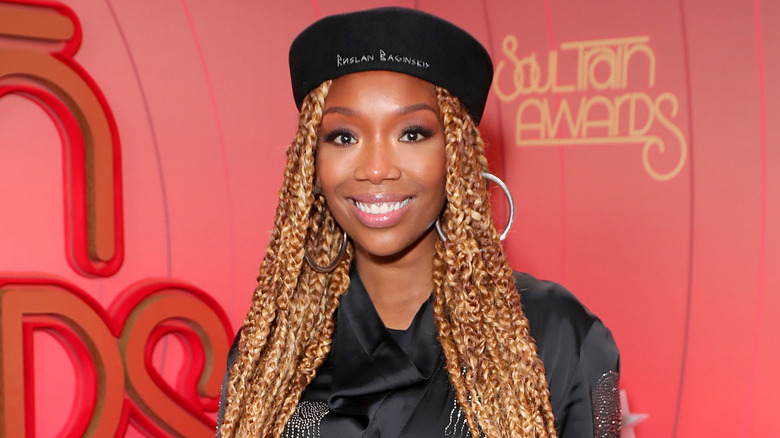 Leon Bennett/sta 2020/Getty Images
Believe it or not, there was once a world where the Kim Kardashian was on Brandy's payroll. As People notes, Kim worked as Brandy's stylist many years ago while Khloé Kardashian also worked for the singer. But even though this sure sounds like the dream job (because who wouldn't want to work with Brandy?), things soon went south between the Kardashians and the singer.
In 2008, Brandy's mom Sonja Norwood filed a lawsuit against Kim, Khloé, and their brother Robert Kardashian, accusing them of fraudulent activities running over $120,000. According to TMZ, Norwood gave her credit card to Kim for one transaction only but in a twist of events, the reality star gave the card to her siblings who then made unauthorized purchases with it. Sonja would later claim in a statement to TMZ that Brandy and her brother Ray J, who was also Kim's boyfriend at the time, tried to convince her to not press charges but she was left with no choice since the Kardashians initially denied the allegation.
Though the lawsuit was eventually settled out of court, per People, the fraud allegation and Kim's infamous sex tape with Ray J would eventually lead to the demise of their friendship. In 2014, the singer confirmed on "Watch What Happens Live" that she was no longer friends with Kim. "You know, we grew in different directions,' Brandy added (via Radar).
Have Brandy and Kim Kardashian reconciled?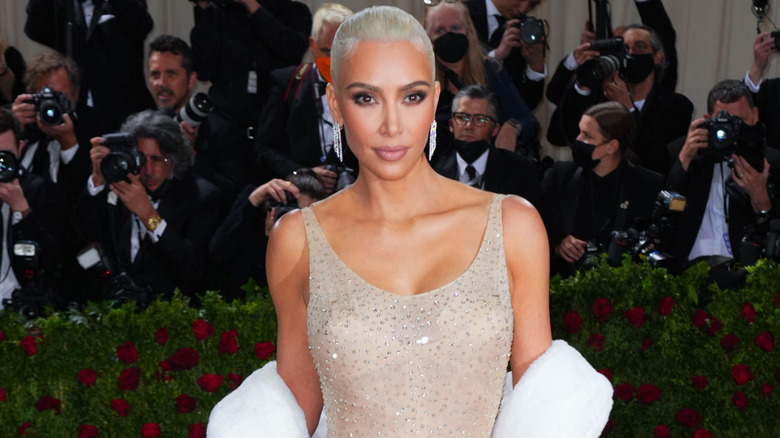 Gotham/Getty Images
Yes, Kim Kardashian (might have) stole Brandy's mom's money, but Brandy apparently still has some love left for the reality star.  In 2013, Brandy and Kim co-starred in Tyler Perry's "Temptation: Confessions of a Marriage Counselor" alongside stars like Wendy Williams and Lance Gross, per IMDb. Though the two did not appear in any scene together, the movie was seemingly enough to remind Brandy of what was as she later confessed to Wendy Williams: "I miss my friendship with Kim, I really do, and I can't wait to see her at the premiere and try to say something to her ... tell her I love her and I'm here whenever she needs me."
However, despite extending an olive branch, it does not appear that Brandy has followed through on reconciling with Kim as neither of the two women have yet to confirm that they are back to being friends. Still, none of this seems to matter anymore. These days, Brandy is focused on her career and her role as a mom to daughter Sy'Rai Smith. In the same vein, Kim has no doubt moved on from the drama with the Norwoods and is simply being as present as she can for her long list of friends.