The Serious Medical Condition That Pamela Anderson Lived With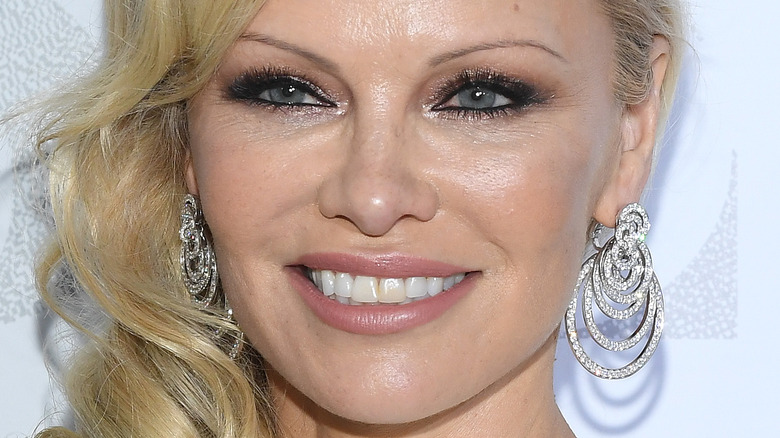 Pascal Le Segretain/Getty Images
There's no doubt about it, Pamela Anderson is the quintessential '90s sex symbol. While she may have become famous by accident, the Canadian actress and model is still on our lips today. Following the enormous success of Hulu's "Pam and Tommy," which chronicles the theft and unauthorized release of her private home videos, it seems as though the public can't get enough of the blonde bombshell. 
However, Anderson was not feeling it. "It was a very traumatizing situation and it's unfair that she is being re-subjected to this trauma, like re-opening a wound," a source close to Anderson told People, adding that the miniseries covered a particularly painful chapter in her life that she didn't wish to revisit. The "Home Improvement" alum took to Instagram to respond to the series in a hand-written note. "Not a victim," she wrote. "But a survivor. And alive to tell the real story."
While not known to many, the "V.I.P." star is also a survivor of a serious disease and has used her platform to advocate for prevention and awareness. 
Pamela Anderson lived with hepatitis C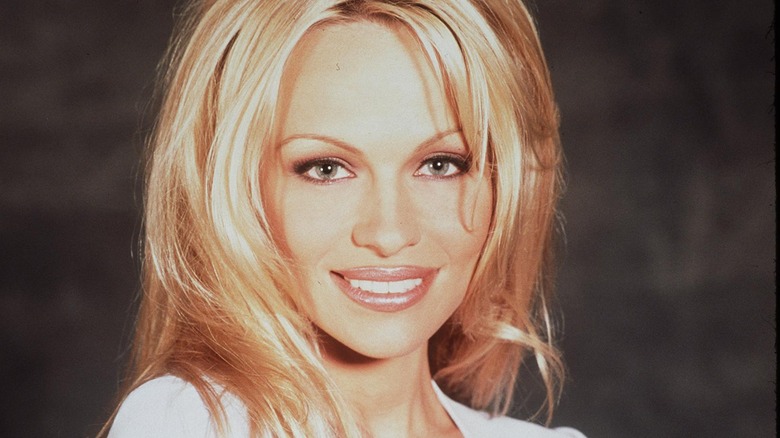 Getty Images/Getty Images
In 2002, "Borat" actor Pamela Anderson revealed during an interview on "Larry King Live" that she was living with hepatitis C — a viral infection that can cause liver damage, liver failure, and even death, according to the Mayo Clinic. "Well, when I first was diagnosed, I thought, obviously, I was dying," she told the host. "And then I started reading about it and realized that there's no cure ... and it just scared me. I thought — you start facing your own mortality, you start realizing that you might die." When asked how she contracted it, Anderson revealed her ex-husband, Motley Crue drummer Tommy Lee, was infected and didn't inform her. She added, "Then the only thing I can think of is when we shared a needle getting a tattoo."
In August 2015, Anderson began treatment to cure the disease after living with it for 16 years, per People. As noted by Health later that year, in a since-deleted Instagram post, the actor announced her treatment had successfully cured her of hepatitis C. While she didn't dive into the details, the outlet suggested Anderson had taken Sovaldi, which can cost a hefty $80,000 per pill. In celebrating her cure, she told People, "I'm going to go crazy, especially with activism."
She used her celebrity to raise awareness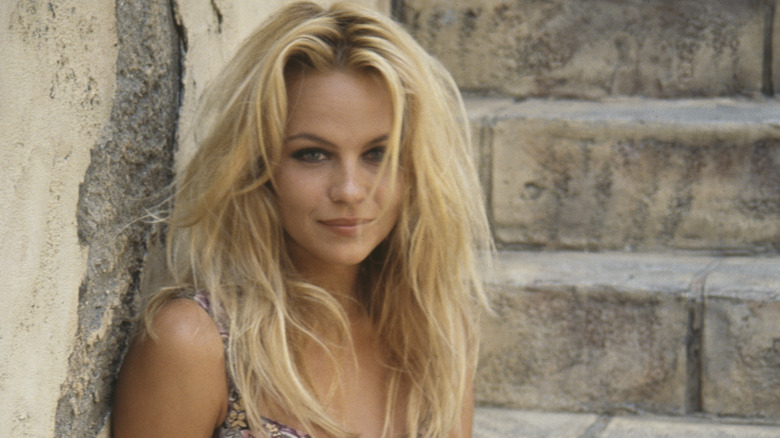 Michael Ochs Archives/Getty Images
Because of her hepatitis C diagnosis, "Home Improvement" star Pamela Anderson became very involved in raising awareness. During an appearance on "Larry King Live," Anderson explained, "I actually just did some public service announcements yesterday for the Liver Foundation ...] to get funding and raise awareness again."  She later added, "I'm the hepatitis C poster girl." According to the Daily Mail, she became a spokesperson for the American Liver Foundation and served as the Grand Marshal of the SOS motorcycle ride fundraiser.
The playboy centerfold has always had a passion for activism. She has long advocated for animal rights, having worked with PETA to promote veganism and call attention to the brutality of wearing fur. As noted by People in February 2022, she again partnered with PETA on their Valentine's Day campaign, "Vegans Make Better Lovers," wherein a 3,400-square-foot billboard of the Canadian model was erected in Times Square. In a statement about the campaign, Anderson said, "I believe that having a big heart is the sexiest thing in the world."