Chelsea Handler Opens Up About How She Quit Smoking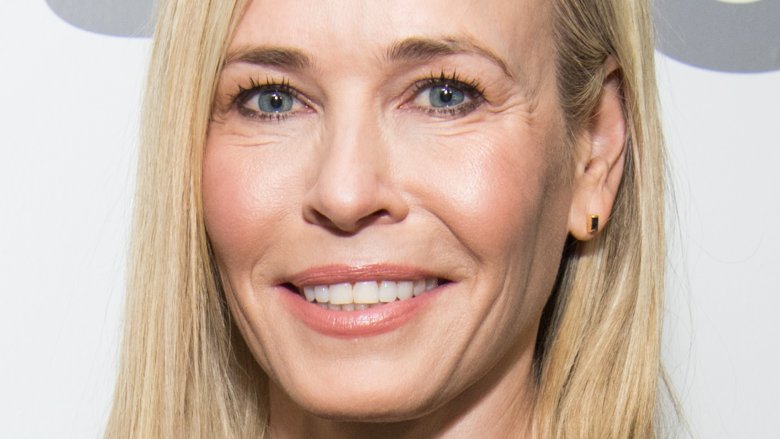 Getty Images
Chelsea Handler is sharing how she kicked this bad habit for good.
On Thursday, March 22, 2018, the 43-year-old comedian took to Instagram to reveal that she quit smoking through an alternative method — hypnosis.
"#fbt to a time when I was young and thought smoking was cool," Handler wrote, captioning a throwback photo of herself laughing while holding a cigarette. "I finally quit when I got hypnotized by Kerry Gaynor. Haven't smoked one cigarette since. If you are trying to quit, look him up."
After encouraging her fans to do the same, she added, "It's so much cooler not to smell like smoke. Happy Thursday!"
According to Entertainment Tonight, the former Chelsea host, who decided to cancel her Netflix talk show last year to focus on sociopolitical activist work, previously spoke out about her smoking habit during a 2012 appearance on the podcast, WTF with Marc Maron.
"I smoke sometimes when I drink," she said, admitting that at one point she paid a whopping $500 to have a pack of cigarettes delivered to her home. "I like to smoke when I drink so I only drink a couple nights a week, actually." 
While Handler doesn't smoke cigarettes anymore, she's openly stated that she still smokes marijuana. "Doing my due diligence on weed grows so I know how I can best help spread the word," she shared on Instagram in February 2018, after receiving her medical marijuana card. "Weed is fun again and in controlled doses. I'm into it big time." 
She's even creating her own line, now that it's legal in California, where she resides. "I want people to understand that you don't have to get blottoed," Handler said on her Instagram Stories around that time. "You can just get a little nice buzz to take the edge off."