Why Did Dayna Kathan Quit Vanderpump Rules?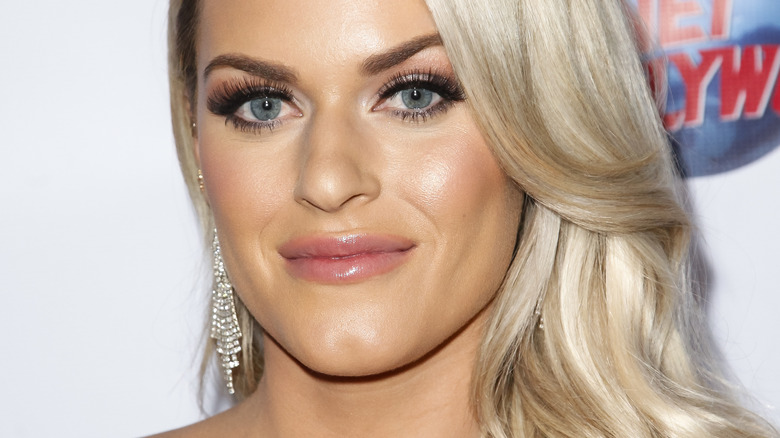 Tibrina Hobson/Getty Images
"Vanderpump Rules" has been entertaining fans with a chaotic look at the lives, loves, and screaming fights of the serving staff at Lisa Vanderpump's hip West Hollywood restaurant, SUR, since the series first aired on Bravo in 2013. Over the years, cast members married, had kids, and/or left to pursue different career options. They may no longer work for Vanderpump, but reality TV fans haven't forgotten them.
While many of the OG stars still stayed on "Vanderpump Rules," Season 8 brought in younger cast members who worked at SUR. Brett Caprioni, Charli Burnett, Danica Dow, Max Boyens, and Dayna Kathan were added to the roster of young twenty-somethings who were part of the staff, per Bravo. While it may have seemed like they were going to take over as the main cast, all but Burnett turned out to be a one-season wonder.
Caprioni and Boyens were fired after Season 8 due to racist tweets that resurfaced, per TMZ. It's unclear if Dow left on her own, but TMZ reported that the cast wanted her fired due to her alleged volatile behavior. Another face missing from Season 9 was Kathan, who was a server at SUR and an aspiring stand-up comedian. Many fans wondered why she was off "Vanderpump Rules." Was she fired, or did she quit?
Dayna Kathan announced she was leaving Vanderpump Rules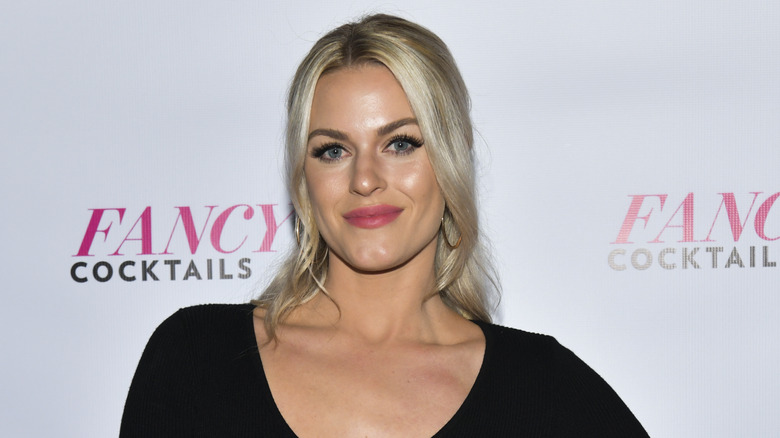 Rodin Eckenroth/Getty Images
In April 2021, a "Vanderpump Rules" viewer asked Dayna Kathan if she would be returning for Season 9, as captured by a fan Instagram account. "I'm excited for new episodes of the Unf*viable podcast!!! Please come back ... I love VPR, huge fan of you on the show. Have you heard if VPR is coming back after all of this craziness, and have you heard if you'll be apart of it?" Kathan replied, "i'm not returning but excited to see next szn! The pod will be back soon, you're amazing, thank you!!!"
Kathan added in the comments section, "thank you for all the support!!! it was the right decision for me, i'm happier than I've been in a long time. and thank you to everyone else who supported me!!!! you guys rock and i love you. if you didn't support me, suck an egg lol love and light to all. xo."
Kathan officially told E! News, "It was a tough decision for me but ultimately the right one. I'm grateful for the experience and wish everyone on the show all the best!" While she didn't share her reason for leaving, a later social media post may have shed more light on her departure.
Dayna Kathan prioritized her mental health
Following the announcement of her leaving "Vanderpump Rules," Dayna Kathan shared an Instagram post with pictures from 2020. "for world mental health day i want to share a few photos from last year. during this time i was overwhelmed, anxious and suicidal. don't compare yourself to the highlight reel you see on this app. these moments were the beginning of what i thought was the end." The former SUR server went on to say that she got help and implored others to seek help as well if they are struggling.
Many fans applauded Kathan for speaking out and one wrote, "Thank you for being vulnerable. you are a queen and I'm so glad you're here. You make the world a better place!" Another replied, "You have just saved someone's life. Someone out there is reading this and you've given them hope. You are never alone! You are NEVER alone."
Although Kathan has stepped away from the show, she still keeps in touch with "Vanderpump Rules" vet Katie Maloney and shared a snap of the two hanging out in July. Naturally, fans were curious as to whether Kathan would be making a reality television comeback and many shared their wishes to see her in "Vanderpump Rules" Season 10.