Kelly Ripa Calls Out Ryan Seacrest Over Claim That Andy Cohen Ignored Him On NYE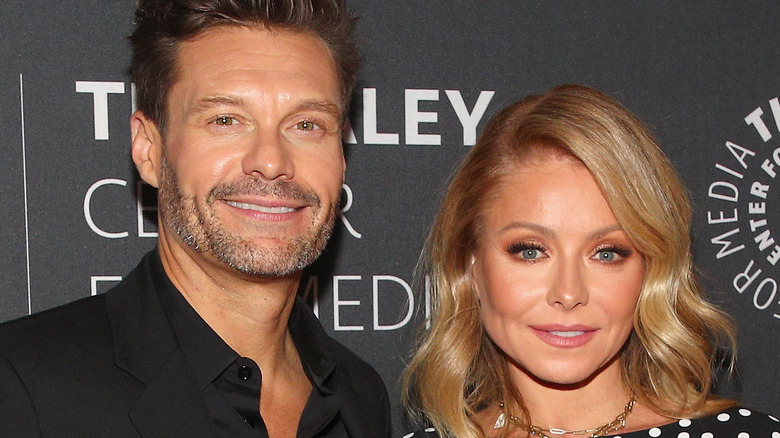 Astrid Stawiarz/Getty Images
It seems like the battle of the best New Year's Eve special continues.
Unlike many broadcast networks, CNN previously allowed their co-hosts, Anderson Cooper and Andy Cohen, to booze up during their New Year's Eve special. However, last year, Cohen went on a drunken rant targeting former New York City mayor Bill de Blasio and rival NYE host Ryan Seacrest. He said, "If you look behind me, you'll see Ryan Seacrest's group of losers performing. I'm sorry, but if you're watching ABC, you're watching nothing." In the days following, Cohen revealed on his show "Radio Andy" that he regretted his comments on Seacrest and ABC. However, many viewers thought Cohen's unfiltered remarks were hilarious and true to New Year's Eve.
Despite the backlash, Variety reported that CNN would again ring in the New Year with Cooper and Cohen helming "New Year's Eve Live," although it would be a sober affair. While fans were upset by the news, Seacrest praised the new policy. He told Entertainment Weekly, "I don't advocate drinking when one is on the air. I don't know how that started as a tradition, but it's probably a good idea [to scale back], CNN." Now, Kelly Ripa is calling out her co-host over his claim that Cohen snubbed him during the celebration. 
Ryan Seacrest claims Andy Cohen ignored him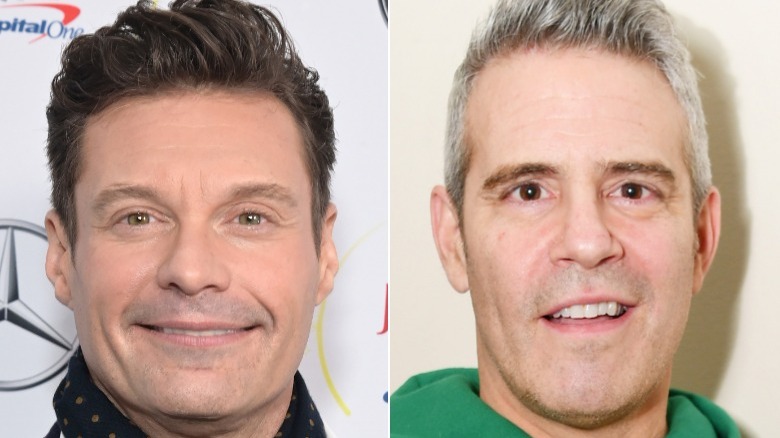 Araya Doheny & Mike Coppola/Getty
Ryan Seacrest opened up about New Year's Eve and Andy Cohen on "Live! with Kelly and Ryan." Lately, it seems as if the two television personalities haven't seen eye to eye. Although much of that can be chalked up to a friendly rivalry, Seacrest's comment about CNN cutting back alcohol consumption didn't sit right with many, according to The U.S Sun. However, both hosts rang in the New Year with mutual respect — or so people thought.
During an episode of "Live! with Kelly and Ryan," Seacrest talked about trying to get the attention of both CNN co-hosts. He said, "It was funny because my big stage was right in front of Anderson and Andy. And so, when I was not working, I was trying to get their attention. I thought maybe I was in the shot. I just wanted to wave and say 'Hi.'" However, Seacrest claims Cohen wasn't as pleasant as his co-host, Anderson Cooper. He said, "And Anderson, the best. He turns around and says, 'have a good show.' Class. ... Andy did not turn around." The talk show host suggested Cohen had purposefully ignored him. However, that wasn't the entire story.
Seacrests' co-host, Kelly Ripa, quickly denied that Cohen was ignoring the "American Idol" host. She said, "That's not true. He said he was trying to get your attention." While Seacrest appeared surprised by Ripa's rebuttal, the two hosts quickly moved on.