Ex-NFL Running Back Peyton Hillis Hospitalized After Rescuing His Children In Ocean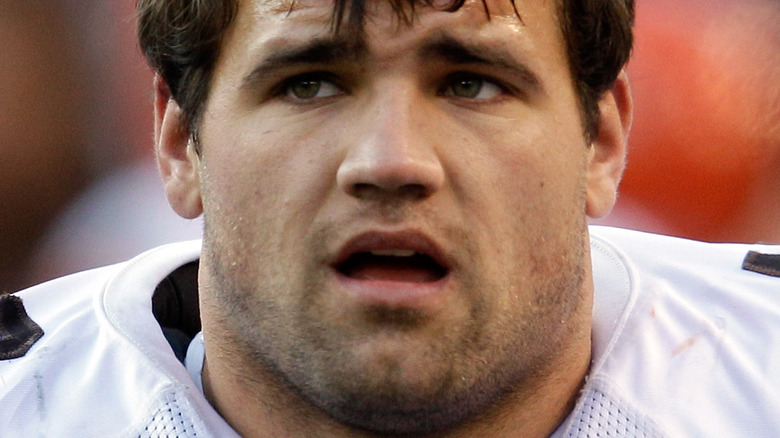 Rob Carr/Getty Images
Former NFL star Peyton Hillis has reportedly been hospitalized following a harrowing ordeal involving his children. Fans may best know Hillis for playing with the Denver Broncos for two seasons from 2008, before he then moved to the Cleveland Browns. But they're not the only two big teams he saw glory at. For the 2012 season, he played for the Kansas City Chiefs, before ending his professional NFL career with two seasons at the New York Giants.
Peyton, who appeared on the cover of "Madden NFL 12," opened up to Bleacher Report in 2015 about his decision to leave the game behind, admitting, "The heartache that I went through on and off the field at that time made me realize what was truly important, and it wasn't football." He also opened up about how fortunate he was to have his family around him, "Obviously football is done, and what do I have now? I have my family." He also revealed he was spending his post-retirement days volunteering as a high school football coach, and appeared happy and healthy in Christmas snaps shared to Instagram by his partner, Amanda Cole, on December 13, 2022.
Now, Peyton's past comments about the importance of his family and taking care of his own children and those in his care hold even more weight, as the athlete found himself in an unimaginable situation when his kids were in danger.
Peyton Hillis is reportedly in a serious condition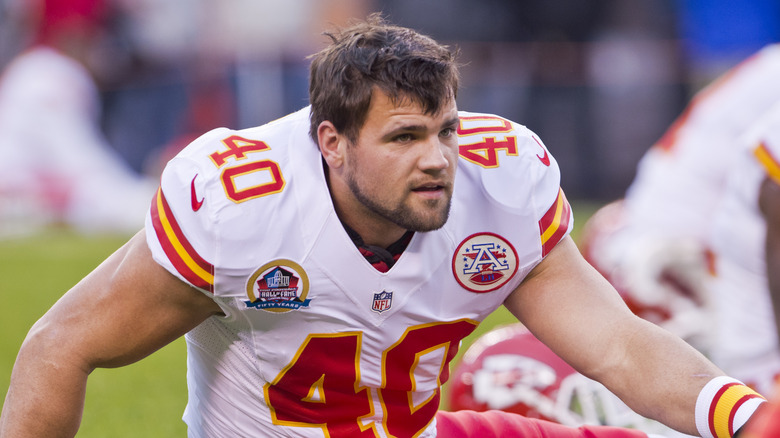 Jason Miller/Getty Images
Peyton Hillis is reported to have lived through a nightmare that left him in a critical condition. KNWA Fox24 reporter Alyssa Orange confirmed on Twitter that Peyton found himself in trouble while swimming in Florida and, as of January 5, was in the ICU and unconscious. She added that his family were asking for prayers for the former athlete. That development came after a post on Facebook sparked worry for the former NFL star after his uncle, Greg Hillis, shared an update on Peyton's condition. "Peyton is doing better. He's still in intensive care and having some problems with his kidneys and lungs but the doctors say he is improving," Greg wrote in part. "I'm sure he would want everyone to know that he appreciates all of the prayers being thrown up on his behalf."
TMZ reported Peyton was swimming to save his children and got injured while doing the heroic act. Thankfully, though, the outlet reported that his kids (People confirmed he shares two children with his former wife, Amanda Hillis) are doing okay after the incident. Peyton shared a video to Instagram of himself playing a football video game with his son in July 2022, just months before the accident. "Grateful to know I can still kick somebody's a** in football... even if it is my 9 year old son," he joked in the caption. 
We're sending our prayers and well-wishes to the Hillis family.