What Jason Wahler From Laguna Beach And The Hills Is Doing Now
Rodin Eckenroth/Getty Images
The following article includes mentions of addiction and substance abuse.
Jason Wahler rose to fame while on the hit show "Laguna Beach," which took over television in the early 2000s. The series showcased teenagers from Laguna Beach — aka the proclaimed "real Orange County" — as they navigated their emotions, the many hurdles of life, their relationships, and questionable friendships. It was simply as cringe-worthy as it was relatable, which is why millions of viewers tuned in each season. According to The New York Times, the popular series became such a staple that it garnered almost three million viewers by the series finale. The beloved show tugged on the heartstrings of its viewers not only for its escapism, but also because it was the only show of its kind at that time. The show's success led to the spinoff, "The Hills," which followed many of the same characters at slightly later periods of their life.
Wahler was a regular on both series and his presence quickly became a fan-favorite. He was a disgruntled heartthrob who was distinctly different from the cookie-cutter heartthrobs of the time. He was dubbed a bad boy from the start and seeing him thrive on-screen continued to attract viewers. Wahler undoubtedly made a splash; however, underneath it all, life was rocky, to say the least for the star. Here's what happened to Wahler in the years since his reality TV days.
Jason Wahler began his journey to sobriety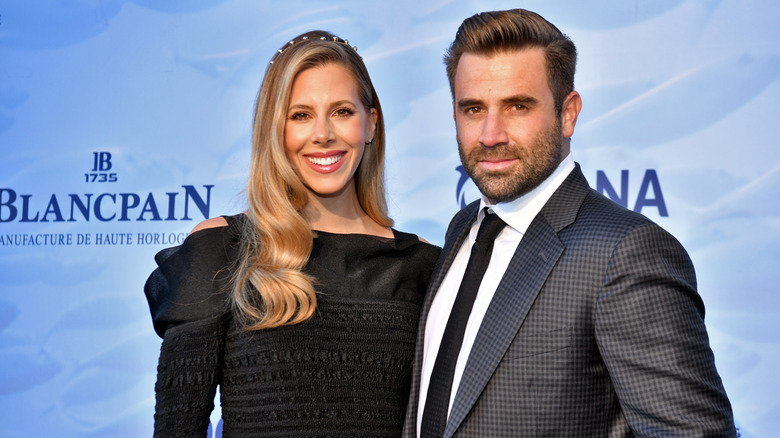 Rodin Eckenroth/Getty Images
Stardom was not all glitz and glamour for Jason Wahler, and a lot of his inner battles worsened. Wahler stated he previously used substances before joining the cast of "Laguna Beach." However, the MTV alum admitted to the "Behind the Velvet Rope" podcast that the show and sudden rise in fame "added fuel to the fire" due to "being paid to party and travel the world." He continued, "It was one of those things that you get so caught up into it and there was no one you could really talk to, or relate to, for advice or suggestions." 
It wasn't until a session with Dr. Drew Pinski on "Celebrity Rehab" in 2010 (via E! News), that Wahler embarked on the journey to living a sober lifestyle with the help of his parents. "My dad in a therapy session just looked at me, and I had never seen him breakdown except for when his mom died, and he just looked across and he goes, 'Look, Jason, I don't know what we're going to do... our marriage is suffering. There is just no intimacy. There is nothing there, we're like two planks of wood waiting for the phone call that you're dead,'" he later disclosed.
It wasn't only his parents who hoped the star would recover from addiction. His wife, Ashley Slack, whom he married in October 2013, hoped rehab would be a success for the future of their marriage. 
Jason Wahler is enjoying a life of sobriety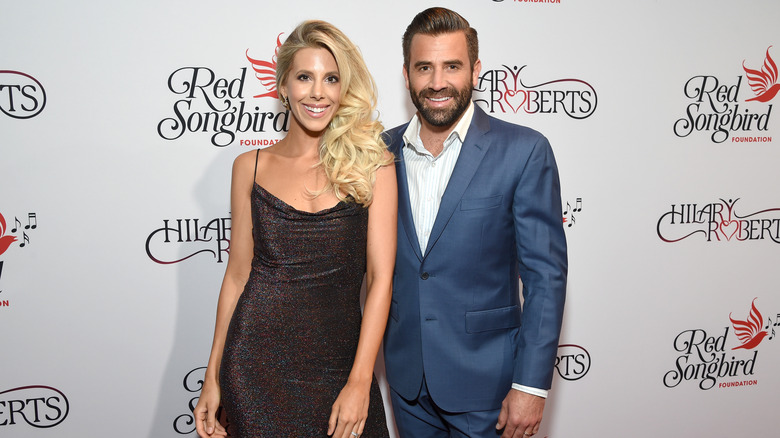 Michael Kovac/Getty Images
Although it wasn't easy, Jason Wahler has faced the battle and sees himself as an entirely new man. "I've definitely transformed," Wahler told E!'s "Just the Sip." "I'm happy to be able to say that. I'm content in my own skin. I can sit here and look you in the eye and I'm comfortable, I'm confident, I'm happy. I've got a great group of people around me."
The Southern California native now describes himself as "loving, caring, kind, and somebody who loves giving back," as he currently serves as the director of marketing for the Red Songbird Foundation, an organization which works to provide education and resources to assist those experiencing substance abuse while raising awareness. "God kept me here for a reason, and I feel like this is the service I'm supposed to be doing here," he revealed to InTouch in November 2019. "Everything I do, especially with the Red Songbird Foundation and the people I work with at Beach House, is to make an impact and make change." Today, Wahler looks forward to continuing his sober journey, not just for himself, but also his two children, daughter Delilah, whom he and Ashley Slack welcomed in 2017, and son Wyatt, born in 2021.
If you or anyone you know is struggling with addiction issues, help is available. Visit the Substance Abuse and Mental Health Services Administration website or contact SAMHSA's National Helpline at 1-800-662-HELP (4357).