Who Is Jason Wahler's Wife, Ashley Slack?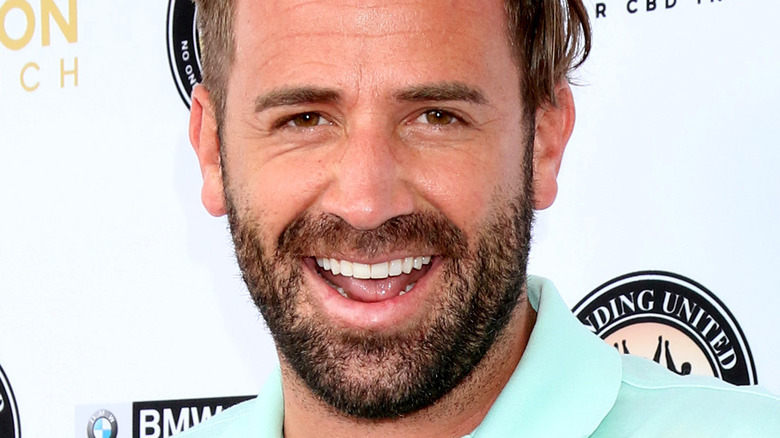 Shutterstock
Jason Wahler made waves when he starred as the resident bad boy on the second season of "Laguna Beach" and later "The Hills," according to People. He joined the reboot of "The Hills" — "The Hills: New Beginnings" — in 2019 and is back for the second season on MTV.
Jason previously explained why he joined the reboot, saying it had a lot to do with sharing his sobriety journey, not just the highs, but the low points too. "I don't want to be portrayed as nothing happened on the show and live this secret lie. It's my journey, it's for me, but I agreed to share what we were doing on the show," he told Access Hollywood in 2019. "The feedback we got back from people ... it makes me feel incredible."
When the cameras aren't rolling, Jason is a married man. According to People, he's been married to Ashley Slack since October 2013 and they have a three-year-old daughter, Delilah Ray. The couple is expecting their second child in June 2021 and confirmed they're having a boy, per E! News. Ashley is also totally on board with sharing the details of Jason's sobriety with the cameras. "We made a deal with each other that whatever we were going through, we were going to show it, because that's what our real life and our real recovery looks like," she told Access Hollywood.
Now that we're days away from the Season 2 premiere of "The Hills: New Beginnings," fans could be wondering who Jason's wife really is. Keep reading for more details.
Ashley Slack is a talented hairstylist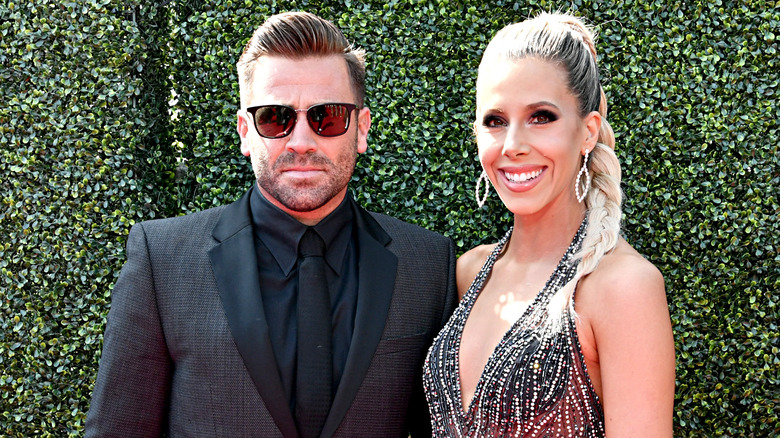 Emma Mcintyre/Getty Images
When Ashley Slack isn't documenting her life for MTV cameras, she's a hairstylist at Indigenous Salon in Laguna Beach, California. She seems to take her job seriously and colors her clients' hair with care. Just look at this blonde bob!
She's also very active on Instagram, sharing snippets of her life with her daughter Delilah Ray and her Golden Retriever King Louis. Ashley enjoys traveling with her husband Jason Wahler to Lake Tahoe and made a family trip to Death Valley's Badwater Basin in November 2020.
Ashley partners with Jason for their "JAWS Diaries" series on YouTube where "they navigate their new found beautiful reality in the wake of addiction, codependency and personal trauma." Ashley is supportive of Jason's sobriety journey and shared a touching message on Instagram in honor of his one year sober anniversary in December 2020. "My lover, my best friend, today we celebrate you for a year of continuous sobriety," she began. "I prayed about this day for many years. Your commitment to God and growth over this last year has been so admirable. You have made amends when needed and held tremendous accountability, but the biggest thing you have done this last year is never given up on this family."
"I love you with my whole heart and will keep loving you all the days of my life," she concluded. "Here's to many more sober celebrations!"
If you or anyone you know is struggling with addiction issues, help is available. Visit the Substance Abuse and Mental Health Services Administration website or contact SAMHSA's National Helpline at 1-800-662-HELP (4357).