The Truth About Kristin Cavallari's Return To The Hills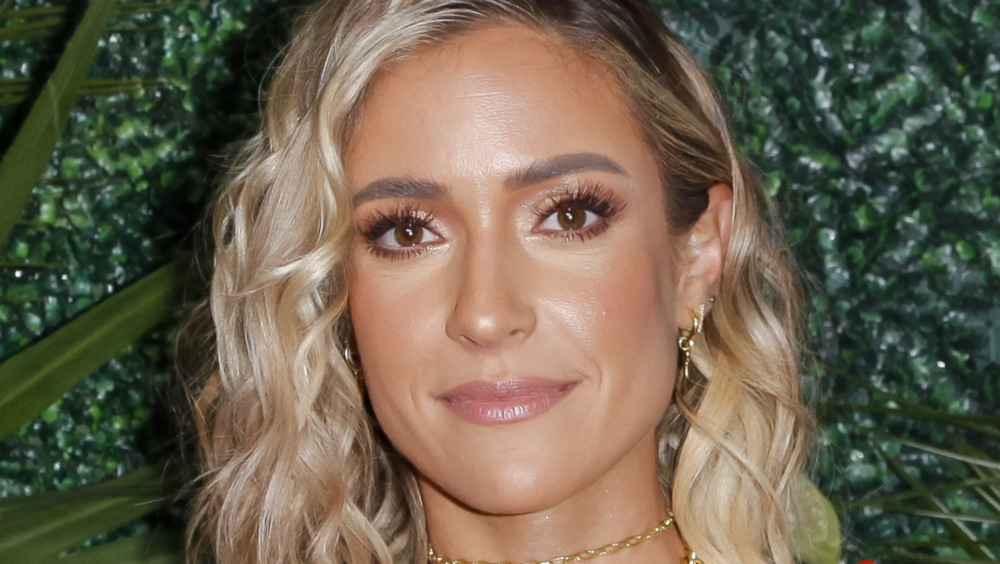 Tibrina Hobson/Getty Images
Kristin Cavallari is rolling with The Hills homies again as she makes a surprise return to the series in a new trailer for the reboot. Season 2 of The Hills: New Beginnings will not only be Cavallari's first appearance in the new edition, but also her first time being filmed with the cast since the original reality show ended back in 2010.
Since then, Cavallari has been busy both professionally (as a fashion designer and star of her own now-defunct reality show Very Cavallari) and also on the family front. Cavallari got both married and divorced to Jay Cutler, and shares three kids with the former Chicago Bears quarterback now. Despite a very public split, Cavallari has been effectively co-parenting Camden (8), Jaxon (6), and Saylor (5) with her ex-husband. She recently told The Hollywood Reporter about her "one week on, on week off" split custody arrangement and how it's not only made her a "better mom," but also allowed her to "really focus" on her endeavors. 
One of those personal engagements being a The Hills homecoming, which Cavallari said was like "no time has passed" as she reunited on-camera with ex-boyfriend Brody Jenner and friends Heidi Montag and Audrina Partridge. While she "loved" being back, fans may be disappointed to hear that Cavallari's time on the reality show is short-lived — she simply made a cameo. But that's not to say her one-episode appearance isn't drama-fueled. Why else would the former reality show queen be back?
Kristin Cavallari called 'The Hills' too much 'stress'
If The Hills: New Beginnings trailer is anything to go by, it seems as if Kristin Cavallari will be making her minute mark in some shape or form. MTV released a trailer for the show on April 13, 2021, which shows Cavallari dramatically emerge from a car, whip off her mask (gotta love those pandemic reminders), and toast, "To being reunited."
Cavallari has been fairly aloof — and conflicting — during interviews about her decision to step back on the show. She initially said for fans to "wait and see what kind of trouble I stirred up," during an interview with The Hollywood Reporter. But less than a week later told Us Weekly, "No drama — at least not about me. I filmed one episode, so what could you really do?"
Nevertheless, Cavallari, while grateful for the opportunity, confessed that she couldn't make a full-blown return to The Hills as a mom now who prefers her life to be more "private." She told Us Weekly, "A lot of stress came from that show. I mean, a lot of great came from it too, and I really had the time of my life, but I'm more of a homebody."
Private or not, one episode or a full season, there's no doubt Cavallari will shake things up on The Hills. Maybe she'll jump in when Audrina Patridge admits she kissed her ex Brody Jenner (as revealed in the trailer)?