Kendra Wilkinson Breaks Down In Tears Amid Hank Baskett Divorce Rumors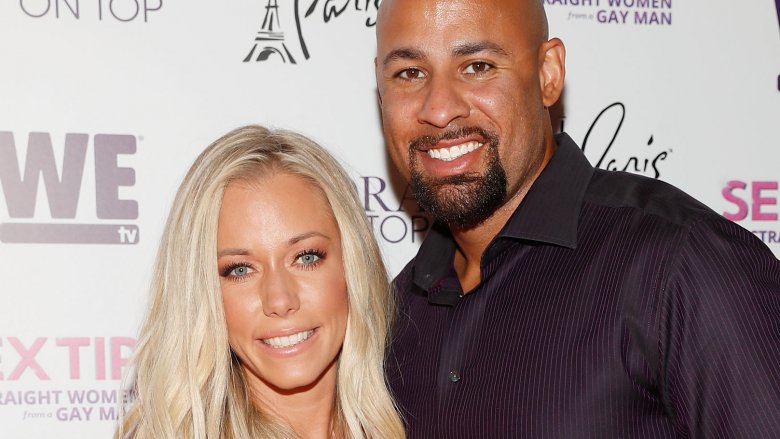 Getty Images
Kendra Wilkinson just shared an emotional update with fans.
On Monday, April 2, 2018, the Kendra on Top star went on a social media spree amid rumors that she and husband Hank Baskett are headed toward divorce.
"Today will be the saddest, scariest day of my life," she wrote on Twitter. "Today i will have to be the strongest I've ever been. Today, my rebirth begins."
Wilkinson also broke down in tears on her Instagram Story earlier that morning. "I did everything I could. It wasn't good enough," she told her followers (via Entertainment Tonight). "I will always love him and my heart will always remain open for him."
"I believed in forever," the reality star continued. "I really did. I guess it's just not meant to be. I'm so scared but I have to get strong for my kids. I will."
After sharing a snapshot from the couple's wedding, which she captioned with, "I believed," Wilkinson added, "Thank you to all my friends and family for supporting me at the moment. Every little ounce of love helps."
Later, she posted another photo of herself on the beach on Instagram, writing, "Life is precious."
As Nicki Swift previously reported, speculation that Wilkinson, 32, was planning to file for divorce from Baskett, 35, began to spread last Sunday, March 25, after the Girls Next Door star took to her Instagram Story. Posting black-and-white photos of herself without her wedding ring, she said, "Life isn't making any sense to me right now" and "I need to love myself again."
"She's been really unhappy and felt uncomfortable in the marriage," an Us Weekly source said at the time. "And they have been fighting a lot."
A few days later, Wilkinson took to social media again, hinting at her rumored divorce with some cryptic tweets. "The universe doesn't stop for you. Whatever is supposed to happen will happen," she wrote. "At the end if all u have is faith, love and positive outlook then it's a good day."
Wilkinson and Baskett married in 2009, and share two children together, 8-year-old son Hank Baskett IV and 3-year-old daughter Alijah Mary Baskett.