Inside Barbara Walters' Relationship With Monica Lewinsky
Brad Barket/Getty Images
On March 3, 1999, Barbara Walters interviewed former White House intern Monica Lewinksy following her scandal with the former President of the United States, Bill Clinton. At the time, Lewinsky and Clinton's affair was one of the most talked-about pieces of news. In 1998, it was revealed that Lewinsky had an illicit relationship with the then-president, which they both initially denied under oath, per People. Lewinsky later gave a piece of evidence in the form of a blue dress that implicated Clinton, which led to his impeachment the same year.
More than a year after the scandal, Lewinsky sat down in her first interview with Walters, which became one of ABC's most-watched episodes of "20/20," with almost 80 million viewers, per the Daily Mail. During the sit-down, the two discussed everything from Lewinsky's flirtation with Clinton to what the former intern would tell her future children. Lewinsky and Walters ended the interview on good terms, and what many may not know is that they would go on to have a friendship for many years.
Barbara Walters spoke fondly of Monica Lewinsky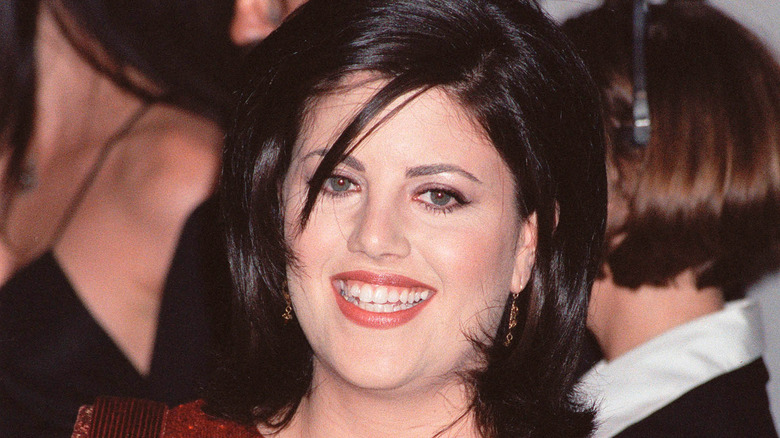 Featureflash Photo Agency/Shutterstock
Following the infamous interview, Barbara Walters hinted that she considered Monica Lewinsky like a daughter. Regarding Lewinsky's affair with former President Bill Clinton, the late television host stated, "I would have tried to tell her that this was a relationship that had no future. But have you ever tried to stop a daughter when she is in love from doing anything? It's very hard," she told TV Guide (via People). She went on to say that she found Lewinsky "warm and intelligent and very open."
Walters had so much faith in Lewinsky, that she believed the former intern would bring up ratings for "The View," per the Daily Mail. A source revealed, "Barbara believes that Monica ... could make The View competitive and compelling and while a lot of Washington's elite may scratch the show off its must-visit press list, the younger demographic of online users would tune in daily to see what she had to say."
While Lewinsky never made it as a co-host, she and Walters remained close over the years. In 2015, the anti-bullying advocate told People that if she ever got married, she planned to invite Walters to her wedding. "I've promised Barbara Walters a dance at my wedding so I hope to make good on that promise some day!" she stated. It appears that Lewinsky never made it down the aisle and sadly, Walters' death in 2022 would mean they would never share a wedding dance.
Monica Lewinsky shares touching tribute to Barbara Walters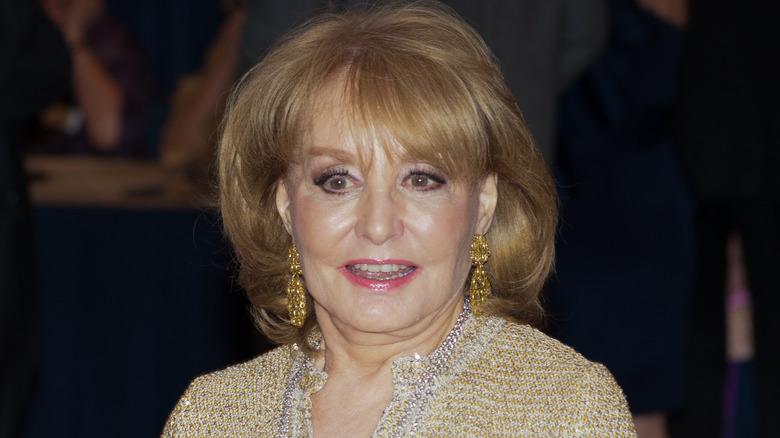 Rena Schild/Shutterstock
Barbara Walters died on December 30, 2022, at the age of 93, per CNN. Many celebrities shared their tributes to the legendary journalist and Monica Lewinsky was quick to share her own. "[A] short thread on barbara walters' passing: i knew barbara for over half of my life. we met in the spring of 1998, in the midst of the starr investigation; i was 24. i remarked that this was the first time i'd ever been in serious trouble. i'd basically been a good kid — got good grades, didn't do drugs, never shoplifted etc. without missing a beat barbara said: monica, next time shoplift," Lewinsky tweeted. She went on to write that she and Walters kept in touch for the 25 years they had known each other and that they had lunch some years ago. "of course, she was charming, witty and some of her questions were still her signature interview style," Lewinsky continued, concluding her tribute with, "she was the very first person with whom i ever sat for a television interview... and will certainly be my most memorable. barbara will be missed by many — including me."
Many fans responded by sharing that the iconic interview was remembered decades after it aired, and one stated, "Fortunately for you, you were in safe hands with Barbara, and knew there wouldn't be spin." At the time, Lewinsky was just 25 years old and it's heartwarming to see how much Walters looked out for her over the years.