Jessica Biel, Justin Timberlake Reveal Their Son Was Born Via Emergency C-Section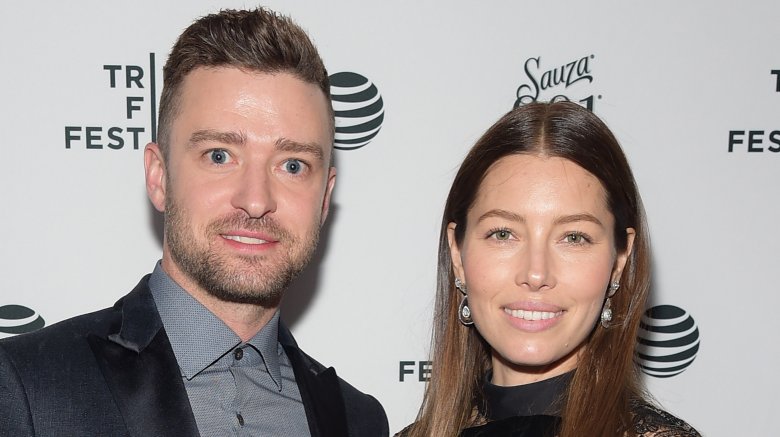 Getty Images
Jessica Biel and Justin Timberlake are opening up about their son's birth.
On Monday, April 2, 2018, the married pair revealed how nanny Connie Simpson helped them transition into parenthood after their toddler, Silas, was born via emergency C-section.
"Our story with Nanny Connie started the day we brought our son home from the hospital," they wrote in an excerpt from Simpson's new book, The Nannie Connie Way: Secrets to Mastering the First Four Months of Parenthood (via Entertainment Tonight). "That may sound like a normal statement coming from new parents, except our birth plan was anything but normal."
As Timberlake, 37, and Biel, 36, continued, "We had two midwives, one doula, one meditation birthing class, a ton of hippie baby books, and a lovely home in the Hollywood Hills that we had turned into a labor training facility that we called The Octagon. So, not exactly normal."
However, due to an emergency C-section at the hospital, Silas' birth didn't necessarily go as they'd planned. "When all our plans fell apart and the serene, natural childbirth we had envisioned ended with a transfer to the hospital and an emergency C-section, we arrived home exhausted, disillusioned, and totally in shock," the famous couple went on, with Biel adding, "I was obsessed with everything organic, toxin-free, natural, and homeopathic for our kid, who came into this world in an operating room through an incision. I was a dictator, making myself and my husband insane!"
After welcoming their son in April 2015, the new parents, who married in 2012 after five years of dating, luckily had Simpson to turn to for guidance. Earlier this year, the "Man of the Woods" singer spoke candidly about fatherhood. 
"When you have kids, all of a sudden you're faced with your own childhood, good and bad, and am I gonna completely mess this kid up?" he told Zane Lowe on Beats Radio 1 (via E! News). "I feel like the success of parenthood is feeling like, 'Uh, I failed all day today but I get to wake up tomorrow and do it again,' and hopefully, they turn out to be a good human being."
As Timberlake continued, he confessed that he can't wait to expand his family, saying, "I mean, I want to have as many as we can, if I'm being honest."