The Big Regret Lisa Marie Presley Had About Her Marriage To Michael Jackson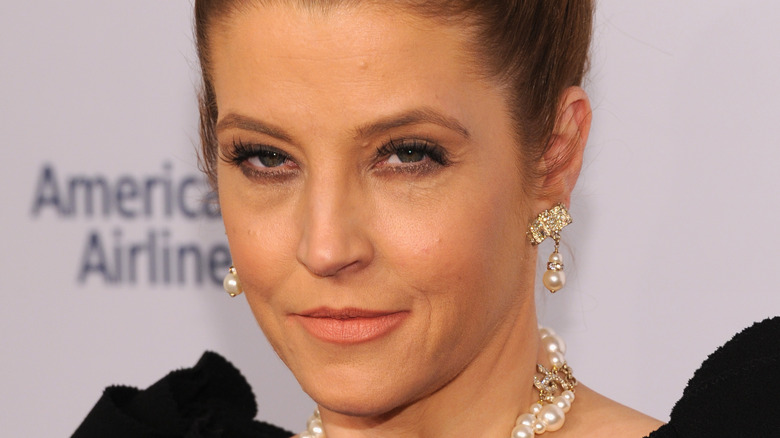 Dimitrios Kambouris/Getty Images
As the news of Lisa Marie Presley's tragic death sends shockwaves through Hollywood, many are remembering Lisa Marie's past, particularly her love life.
Lisa Marie's relationship history included a number of marriages to some famous faces, including music icon Michael Jackson. The spotlight proved to be hard on Lisa Marie and Jackson's relationship, though, as their marriage ended in divorce after only two years. Speaking to the New York Times about her split from Jackson in 1996, Lisa Marie explained, "I was still relatively young, and trying to decide what would be better for me: being with someone who doesn't have anything, and then they get trampled and have no ego because they just become 'Mr. Presley,' or being with someone whose situation is comparable to mine."
Indeed, MJ's experience with fame paralleled that of Lisa Marie's father Elvis Presley in more ways than one. Unfortunately, just like Elvis, Jackson met a tragic fate more than a decade after his marriage to Lisa Marie. She would end up having a major regret about their failed union, which she admitted after his death.
Lisa Marie Presley feared the worst for Michael Jackson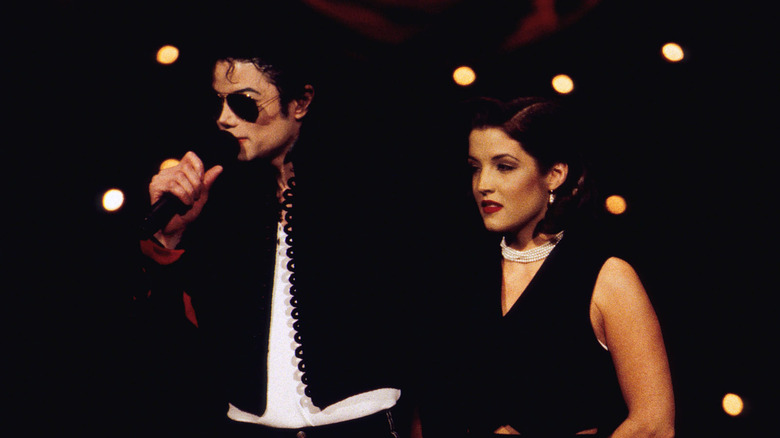 Frank Micelotta Archive/Getty Images
Lisa Marie Presley regretted not stepping in to save Michael Jackson from the same fate as her late father, Elvis Presley.
Writing candidly in a Myspace blog post after Jackson's death in 2009, Presley revealed that MJ had voiced his concern over fame claiming his life the way it did Elvis' years before. "I wanted to 'save him' I wanted to save him from the inevitable which is what has just happened," she wrote in her reaction post, via Oprah.com. "The hardest decision I have ever had to make, which was to walk away and let his fate have him, even though I desperately loved him and tried to stop or reverse it somehow. After the Divorce, I spent a few years obsessing about him and what I could have done different, in regret."
It appeared Lisa Marie took her regrets to Jackson's burial, where she was photographed mourning alone next to his casket. When asked by Express in 2021 if she found "peace" in that moment captured on film, Lisa Marie clarified, "It was more like I wanted to apologise for not being around."