Jaime King's Car Attacked By Man, Son Injured By Shattered Glass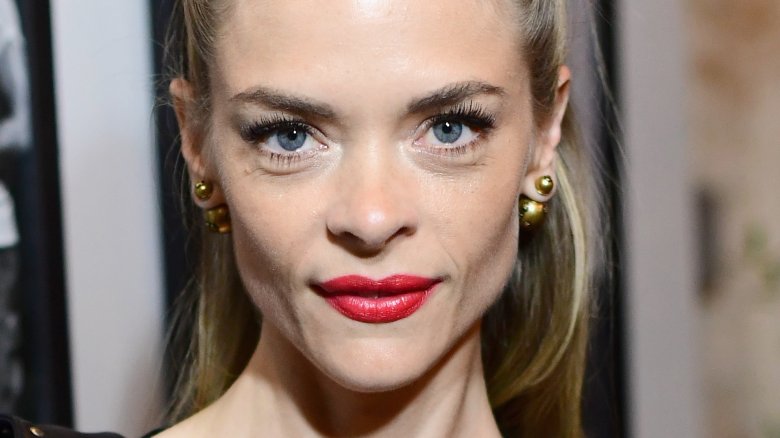 Getty Images
Jaime King had one scary day.
According to E! News, a man reportedly jumped on top of the Hart of Dixie star's parked Mercedes-Benz in Beverly Hills, Calif. on Wednesday, April 4, 2018, and started smashing in its windows. While King was outside of her car during the attack, her 4-year-old son, James Knight Newman, and a female friend were inside the vehicle at the time. Glass from a window reportedly struck Newman. In an effort to protect the boy, King's friend reportedly got out of the vehicle and was hit by a can by the attacker.
TMZ reports that the Beverly Hills Police Department received multiple 911 calls from concerned people in the area. The man, who has been identified as 47-year-old Paul Francis Floyd, had allegedly also been punching and kicking other cars nearby and had been throwing cans at people.
Police quickly detained Floyd after arriving on the scene, as noted by a statement from the BHPD that was obtained by E! News.
Floyd was arrested for felony child endangerment and misdemeanor battery as well as two counts of felony vandalism. He's being held on $100,000 bail. He's expected to appear at the Airport Courthouse on Friday, April 6.
E! News also reports that there will be a second investigation into the paparazzi present at the scene. The BHPD stated, "During the investigation it was learned that several paparazzi were in the area photographing the incident and the second victim's vehicle. The Department is conducting a secondary criminal investigation for California Penal Code Section 11414–Intentional harassment of a child or ward of another person because of that person's employment."