The Lasting Impact Barbara Bush's Hurtful Comments Had On Granddaughter Jenna Bush Hager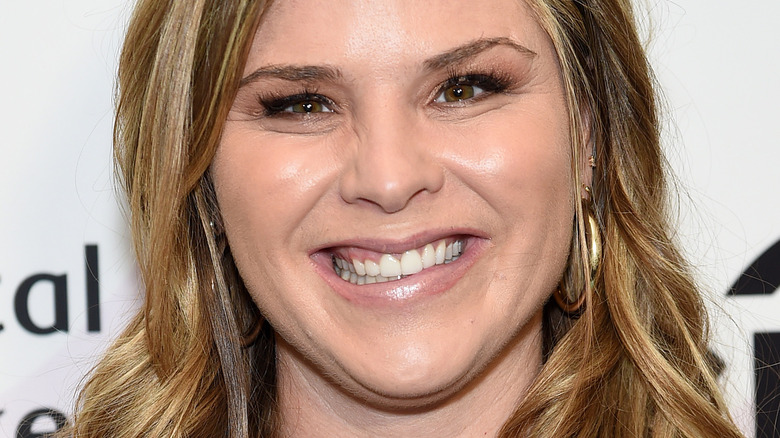 Jamie Mccarthy/Getty Images
We may receive a commission on purchases made from links.
As daughters of President George W. Bush, Jenna Bush Hager and twin sister Barbara Pierce Bush grew up in the limelight, becoming their own women gradually over the years. In their 2017 memoir, "Sisters First," the twins attributed a good chunk of their identity to their grandmother, former first lady Barbara Bush. As reported by The Atlanta-Journal Constitution, the late wife of president George H.W. Bush left quite an impact on the sisters, appearing everywhere in their memoir's anecdotes.
Referring to their grandmother as "Ganny," Bush Hager and Pierce Bush also fondly called Barbara "the Enforcer" as the outspoken New York native was known for dictating the rules of the house. "On one visit, when my dad put his feet up on her coffee table," Bush Hager wrote, "she told him, 'I don't care if you are the president of the United States, take your feet off my coffee table.' And my dad did." The Bush twins shared plenty of fun memories with "Ganny," as well. Reportedly, Barbara took the sisters to Italy upon their 16th birthday, even ordering them their first martinis in Venice.
Five years after her death, Bush Hager's still feeling Barbara's impact. The "Today" co-host recently reflected on how her grandmother body-shamed her at a young age.
Jenna Bush Hager didn't wear a bikini for decades after her grandmother's body-shaming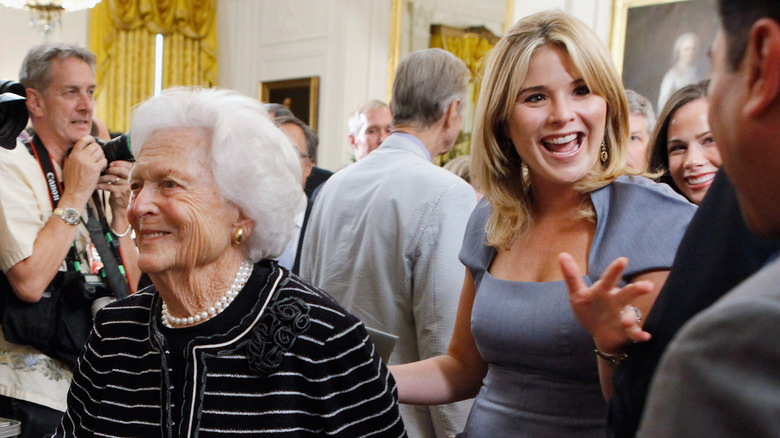 Chip Somodevilla/Getty Images
During a January 6 "Today" show segment, Jenna Bush Hager made waves when she revealed that her grandmother, Barbara Bush, told her she looked "chubby" in a bikini as a teenager. The TV personality later clarified her remarks, insisting that she "adored" her late relative, per Page Six. She also revealed that Bush apologized to her long ago, explaining that her own mother, Pauline Pierce, "said those types of things" to her often, comparing her to her sister, Martha. "Her mother always thought of her sister as the really beautiful one," Bush Hager said, adding that Pierce would tell Bush, "'Martha's the pretty one. You're the funny one.'" Despite her grandmother's apology, though, Bush Hager didn't "wear a bikini for years" — until 2022.
Although the former first lady felt badly about her body image remarks to Bush Hager, she was known within the family for her blunt dress-downs. In Bush Hager's 2017 memoir, "Sisters First," she detailed a family tennis tournament in the 2010s, during which she celebrated successful shots by shimmying and hiking her skirt up, with her father cheering her on, per The Atlanta-Journal Constitution. When her grandmother got wind of this behavior, a formally typed letter arrived at her apartment addressed to both her dad and her. "Like a lawyer building her case, Ganny recited my every unsportsmanlike infraction," Bush Hager wrote, recalling that Bush "was deeply disappointed with me."