What Really Happened To Willa Ford After She Disappeared From The Spotlight?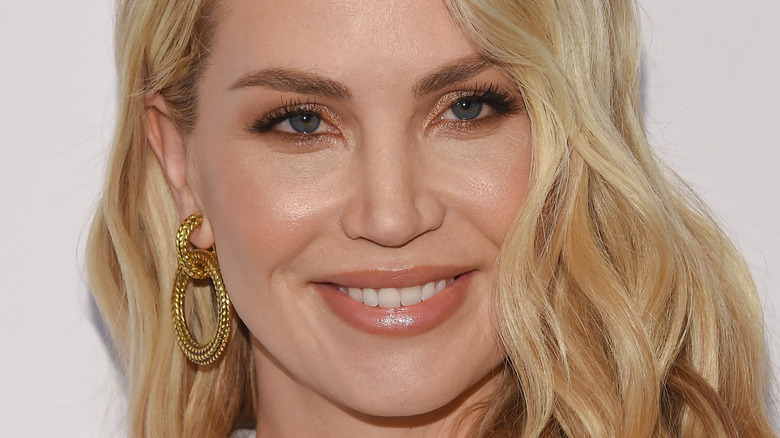 DFree/Shutterstock
Back in the early '00s, Willa Ford was tipped to join the likes of Christina Aguilera, Mandy Moore and Jessica Simpson in that exclusive club of blonde bombshells that emerged in the wake of Britney Spears. Indeed, her early career signs were promising.
Ford supported world-conquering boyband Backstreet Boys on their "Into the Millennium" tour, scored a Top 40 collaboration with rapper Royce da 5'9" and became a regular MTV host on the likes of "I Bet You Will" and "The Morning After." But after debut album "Willa Was Here" failed to spawn any more hit singles, her music career stalled.
Instead, Ford pivoted into acting, playing everything from ill-fated pin-up Anna Nicole Smith to a victim of crazed serial killer Jason Voorhees. However, Ford's thespian ambitions also adhered to the law of diminishing returns and she hasn't enjoyed a big-screen film role since that 2009 "Friday the 13th" remake. So, what has the men's magazine favorite been up to since? From interior designing to country music recordings, here's the lowdown.
Does Willa Ford believe 9/11 ruined her career?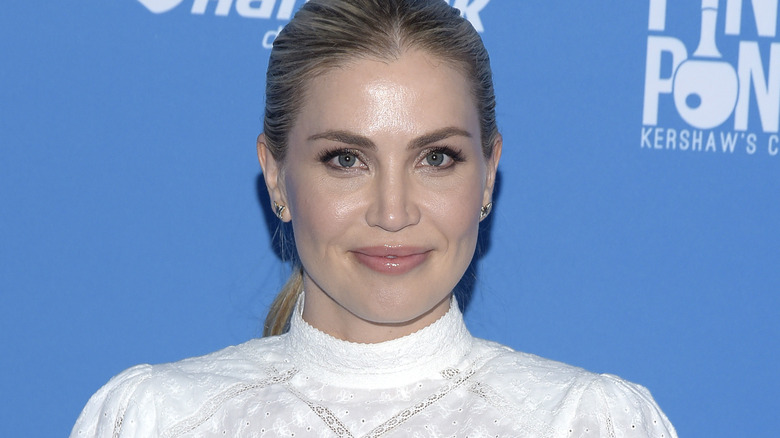 Michael Tullberg/Getty Images
It's definitely a novel, if slightly insensitive, excuse to use for why your music career fell by the wayside, that's for sure. In 2017, Willa Ford appeared to claim that the terror attacks on 9/11 were inadvertently responsible for the flopping of her all-important second single, "Did 'Ya Understand That."
Ford put her bizarre case forward in an interview with Billboard 16 years later: "A lot of people don't realize this, but my second single was released on September 11, 2001. Everything that happened that day froze; the world stood still, as it should have. My second single didn't do well because anything that launched that day kind of got canned. I know that sounds silly, but on radio they slate things, but it really fell to the wayside. I didn't think it was a big deal because we were making a new album anyway."
Following a backlash from social media, however, Ford told People that her comments had been wildly misconstrued: "During the past day, other news outlets have taken the liberty to say that I somehow blamed 9/11 for my song not taking off ... this could not be further from the truth. It was meant to be an inspirational piece about how the universe sent me in a new and different direction, one that has led me to success and joy in other areas of my personal and professional life."
Willa Ford now sees music as a hobby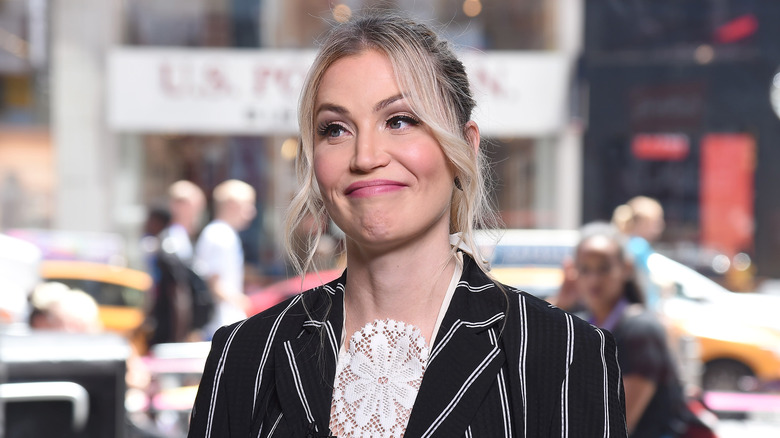 Gary Gershoff/Getty Images
Willa Ford hasn't officially released anything as a pop star since 2014's "Rock Tonight." But that doesn't mean she's entirely abandoned her musical talents. The former MTV-favorite now simply sings and records for fun.
Speaking to The Hollywood Reporter in 2019, Ford revealed that she was asked to head to Nashville to work with a number of songwriters, an invitation which she admits was largely based on her country-sounding name. The interior designer added that she enjoyed the experience more than she expected: "It's therapeutic to get some things off your chest. I loved getting back to it, especially in a different genre. But I believe that music is a full-time job as well. You've got to constantly be flexing that muscle. I just do it and dabble in it for fun."
So will Ford ever allow her fans to hear the fruits of these country music sessions? Well, it seems unlikely. The "I Wanna Be Bad" hitmaker added, "The demos are banked, but don't expect to hear them anytime soon!"
Willa Ford is now an interior designer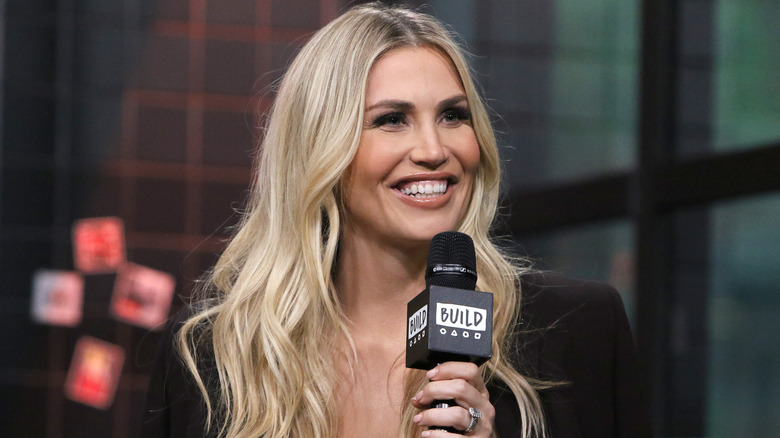 Jim Spellman/Getty Images
Watch out Joanna Gaines and every other interior designer who displays their talents on reality TV. There's a new house makeover queen in town and it's a woman whose previous career doesn't exactly scream 'home furnishings.'
Yes, in the early 2010s, Willa Ford started her own interior design company, WFord Interiors, something she initially managed to balance with her acting work as she told W. "I started doing friends and clients started coming from that. At one point, I was on a film shoot and the producers approached me to say, 'Hey, we bought a house together, we'd love for you to do it.' It dawned on me that I was fulfilled in the need for creating art by designing these homes. At that point, I started getting busy enough, and one thing led to the next and it became a bonafide firm within just a few years."
The "Friday the 13th" star went on to reveal what her signature style is: "Organic textures, for sure. In every space that I design, I need some raw-looking wood. I like textiles, organic textures, stone, things of that nature. Anything I touch usually has that vibe to it.
She has been busy working with Scott Disick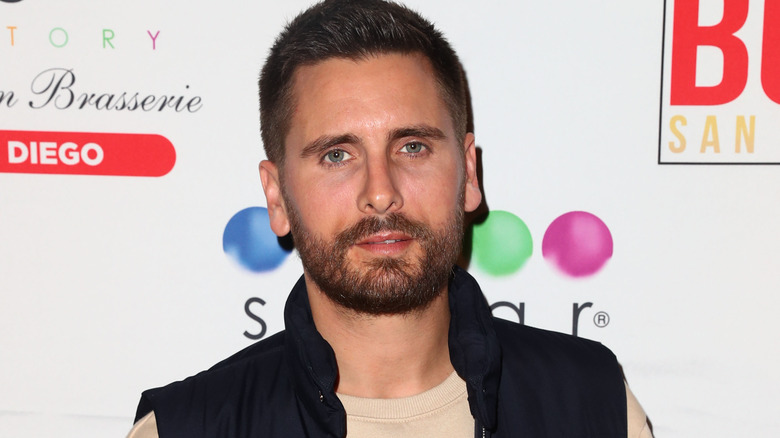 Joe Scarnici/Getty Images
Following her unlikely pivot into interior design, Willa Ford attracted the attention of Scott Disick who invited her to appear as a regular on his own unlikely pivot into house-renovating entertainment, "Flip It Like Disick." But the former pop star admits she didn't accept straight away.
Speaking to People in 2019, Ford revealed, "Scott and I had previously worked on a smaller project, then we reconnected. He called and told me that he was flipping homes and how there was going to be a show involved. He asked if I felt comfortable being a part of it. After thinking long and hard about it, I knew it was a fantastic opportunity. It was perfect timing because we're so solid as a firm now that I knew my team could carry on without me on Sundays while I filmed."
Ford also told Daily Mail that she was surprised by how much different Disick is in person to his reputation: "I don't know if it comes with age or with maturity, but he's definitively different to what may be anticipated by fans of the Kardashians. He's a business man behind closed doors. What [fans] have seen of him so far, is more his personality. I found that to be really interesting, that he did have a business sense about him versus maybe what has been portrayed about him in public previously."
Willa Ford is now a happily married woman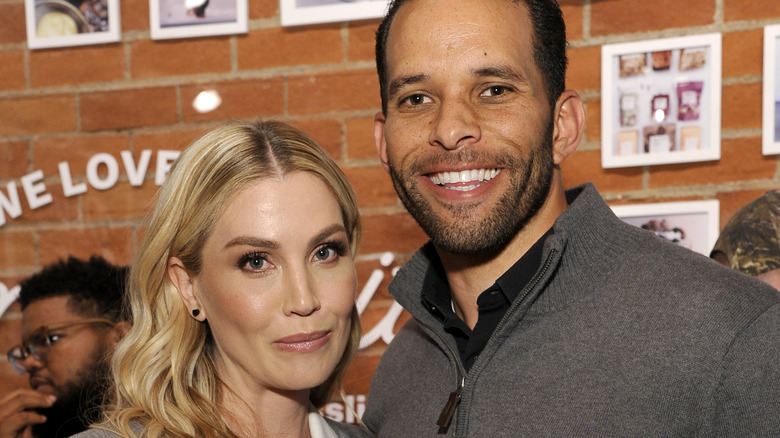 John Sciulli/Getty Images
Back in the '00s, Willa Ford found herself gracing the tabloids more than she did MTV thanks to an eventful love life in which she was linked to a number of celebs. Indeed, Backstreet Boys pin-up Nick Carter, "Dancing with the Stars" favorite Maksim Chmerkovskiy and UFC light heavyweight champ Chuck Liddell were all rumored or reported to have dated the "I Wanna Be Bad" singer in her heyday.
Ford went on to marry Mike Modano, a one-time player for ice hockey team Minnesota North Stars, in 2007, with the pair divorcing five years later. But since 2015, the "Friday the 13th" star's love life appears to have been drama-free.
That was the year, of course, that she walked down the aisle with another sportsman, the ex-Tampa Bay Buccaneers linebacker Ryan Nece. And the footballer-turned-businessman rarely stops gushing about his other half on Instagram. Take the 2021 post, for example, which he captioned, "She makes looking good, look easy." Or the wedding anniversary throwback photo, which he captioned, "When time stood still and love stared at joy." 
Willa Ford became a mother 
Matt Winkelmeyer/Getty Images
Just a year after they walked down the aisle together, Willa Ford and second husband, Tampa Bay Buccaneers linebacker Ryan Nece, became parents for the first time. The former gave birth to son Elijah at Los Angeles' Cedars-Sinai Hospital in 2016. And if you want to know the stats, then the baby measured 20 inches and weighed in at 7 lbs, 12 oz.
 The former pop star had decided to keep the sex of the baby as a surprise as she told People during her pregnancy, "I think it's a really great light at the end of the tunnel when you're in labor. You're going to find out what this baby is, [and it] just gives you a little extra motivation."
Although Ford wrongly predicted she was having a girl, she was still incredibly happy to welcome a boy into the world. Shortly after becoming a mom, she tweeted, "There is no greater love then what I feel for our little boy and my husband Ryan. Watching them together makes my heart explode." Aww. 
Her acting work has been of the low-budget kind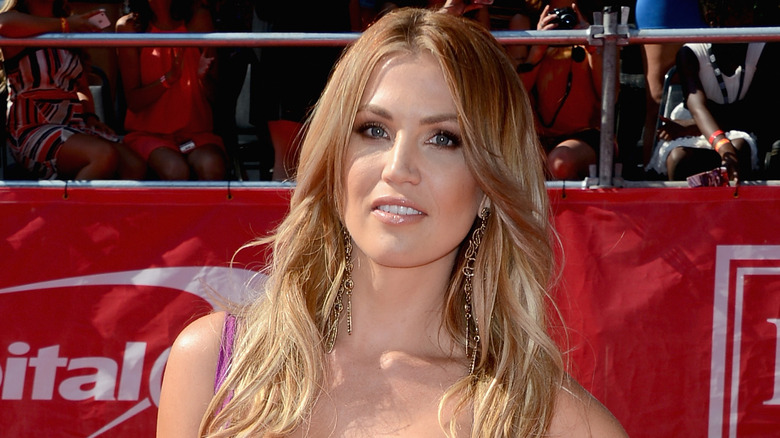 Frazer Harrison/Getty Images
Willa Ford did add to her filmography in the 2010s, but largely with work that no doubt flew under most of the public's radar. In 2016, for example, she appeared alongside the likes of Cody Christian and Jonathan Bennett in "Submerged," an abduction thriller which went straight-to-DVD.
Before that, Ford appeared in several other films which bypassed cinemas including bank robbery tale "Heist," redemption drama "Fighting Demons" and thriller "The Nurse," the latter of which saw her take top billing as a murderous home care nurse. But since playing attorney Carrie Evans in 2016's "A Father's Secret," the multi-talent appears to have put her acting career on hold.
So will Ford ever return to her previous thespian ways? Well, it seems unlikely. In a 2019 chat with The Hollywood Reporter, the one-hit wonder recalled the moment she realized Hollywood life was no longer for her: "Even though I was acting, I wasn't creating. I wasn't writing the scripts. I was just playing the characters. So I was designing on the side and absolutely loved it. It was more of a creative outlet. And then a friend would ask me and then another friend would ask me. Before I knew it, it took over all my time. And I decided to stop acting altogether. I called my agents and said, 'I'm done. I'm not going to act.'"
Willa Ford was fired from an action movie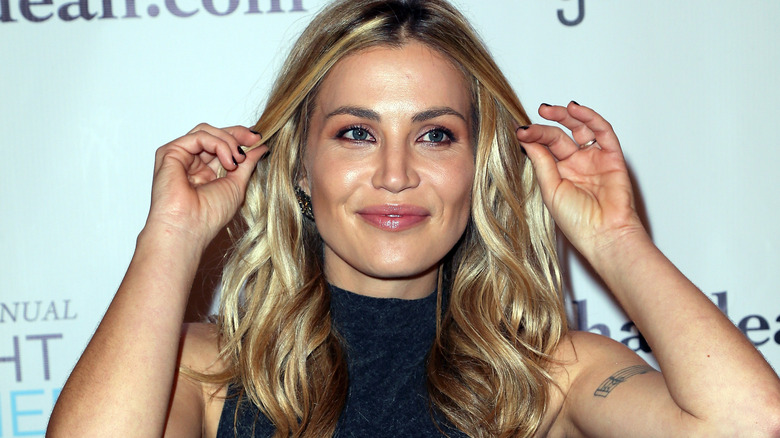 David Livingston/Getty Images
Willa Ford's filmography would have had at least one more entry had she not been fired from the 2014 action movie "Assassin's Fury." The actor spent five days filming as central villain Lauren Reed before being swiftly replaced by Cynthia Murell. So what exactly caused this sudden change in personnel?
Well, according to the film's director, Ford was nothing short of a nightmare to work with. Yes, in an interview with BZ Film, producer Fabio Soldano remarked that the former pop star "made the shoot a really sad place to be." He continued, "I can say that because once she was gone, everything changed to normal and the rest of the shoot went in a great, nice atmosphere like we always have on our sets."
Soldano, who claimed that Ford was only ever the fourth choice for the role anyway, took full responsibility for all the chaos, though: "It was my decision to make [a] last minute offer to her when we were two weeks away from the shoot. I keep saying that this particular part was cursed because it was the only role we had so many problems with."
She has been reluctant to return to the spotlight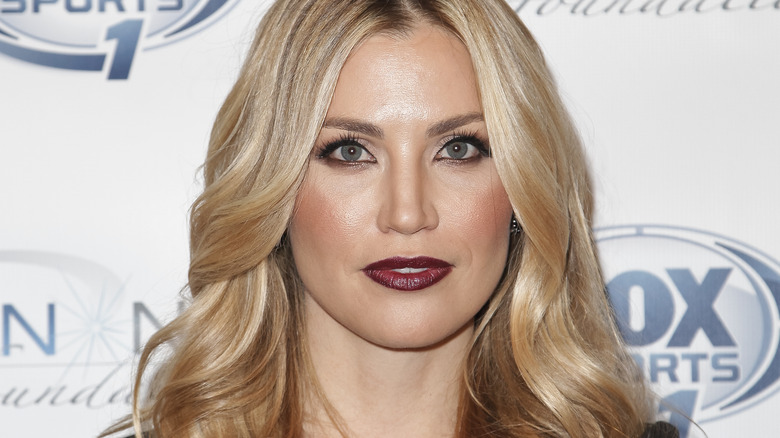 Tibrina Hobson/Getty Images
For the three years in between her performance in 2016's survival thriller "Submerged" and debut on reality show "Flip It Like Disick," Willa Ford appeared to have disappeared off the face of the Earth. And having taken such a lengthy break from the spotlight, the former pop star was initially reluctant to once again put her head above the parapet.
In an interview with Glamour, Ford revealed how she and husband Ryan Nece discussed the implications of re-entering the fame game once again: "I'll be putting myself on display for the good, the bad, and the ugly," she recalled saying. "Not everyone is going to love you, and that can hurt sometimes. And then there's the added part of I have an incredible little boy, and my time is so valuable as it is."
After talking things over further with her company, Ford decided to accept Disick's invitation to join his unlikely pivot into home renovation TV. But as she told ET, there was one stipulation: "So my big thing with Scott is that we just needed him to know I needed the authenticity of what we did as a company to come across. And as long as that's what we were doing, then I was okay with doing the show... The company is here and the show just supplements the company, but it couldn't be vice versa for me."
Willa Ford was a late convert to social media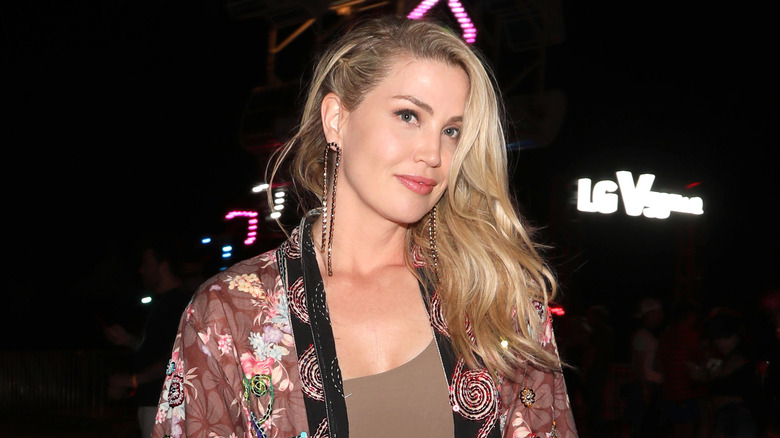 Jerritt Clark/Getty Images
Another major reason why the "I Wanna Be Bad" hitmaker Willa Ford seemed to have disappeared back into obscurity was her lack of social media presence. The ex-MTV host was a relatively late convert to the likes of Instagram and Twitter and even when she did eventually sign up, she kept all her postings private.
In a chat with Refinery 29, Ford admitted she now regrets not moving with the times quicker, particularly during her bid to establish herself as an interior designer: "I did not use social media at all, which was to my fault because we all have learned now how valuable it is ... I wasn't sharing because I just got to a point where I didn't want to, and I was working on this company behind the scenes this whole time. So, no, I did not utilize social media as I should have."
Of course, Ford is now an Instagram regular having racked up more than 30,000 followers, and she advised any other entrepreneur who still hasn't joined the revolution to do so right away: "I'm in the infancy steps of Social Media 101 so we have somebody helping us with that now. I think it's a very, very important component to everybody's job, and if you're not educating yourself, you are not doing your business justice."
She isn't interested in performing for the cameras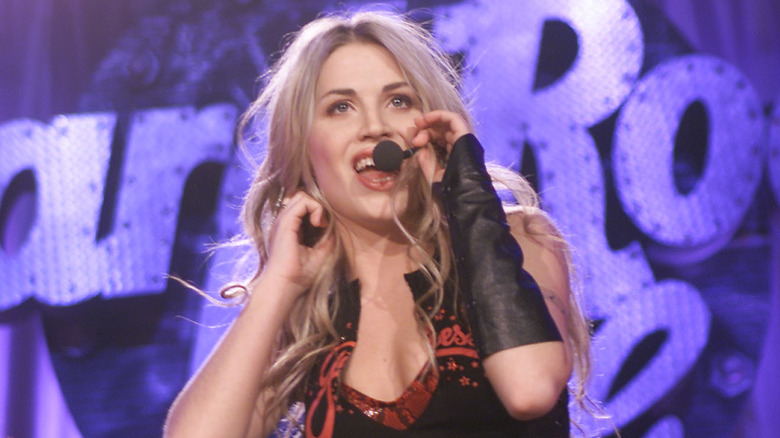 Scott Gries/Getty Images
Willa Ford may have returned to our screens as an interior designer on Scott Disick's E! show "Flip It Like Disick." But unlike its host, and the rest of the Kardashian family he used to be a part of, the former pop star isn't interested in creating headlines for the sake of it.
When asked by W magazine whether she ever plays up to the cameras, Ford insisted that she only ever acts as herself: "I try to be pretty authentic. Every once and a while they'll ask us to go back and walk through a door again, but obviously that stuff happens. Real reactions, real life relationships, all that is based in reality. I really want to be authentic with the audience. We're at a point now where we need authenticity."
And that quest for authenticity doesn't just stop with her behavior, either. Ford explained, "So you'll see me some days without makeup on, and I'm really okay with that. You'll see me other days where I'm completely done up. Going into this process I wanted to represent interior designers in a way that it is authentic because what we see a lot isn't exactly what it looks like on the back end."
Willa Ford took a while to embrace her pop past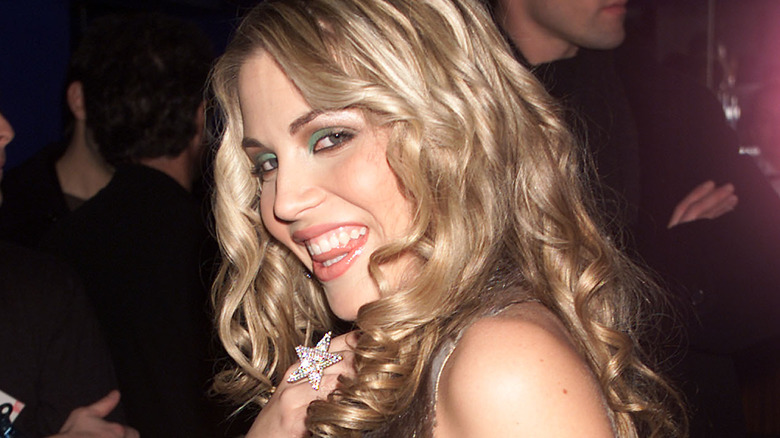 Scott Gries/Getty Images
There's a reason why you never see Willa Ford's name on any of those nostalgia pop tours that for one night only allows millennials to relive their youth. The singer spent years trying to forget that her biggest single never even existed.
"I Wanna Be Bad" reached No.22 on the Hot 100 in 2001, and remains Ford's only hit. But after abandoning her pop career, the interior designer found it hard to listen to ever again, as she told Glamour in 2019: "I went through a phase where I was like, 'Oh my God, I'm so embarrassed.' It was weird to hear. If I was in a wedding, they'd always request it."
However, the former MTV regular can now appreciate its dance-pop joys. She explained, "How many people in the world have not only had a hit single but also wrote it? I worked really hard for that." Ford also revealed that the song came as an act of defiance against those guiding her career: "I remember one day I was like, 'I'm going to do the opposite of what they're telling me.' If somebody gives me an authority figure, I'm like, 'Let me go the other way.'"
Willa Ford can't always show off her work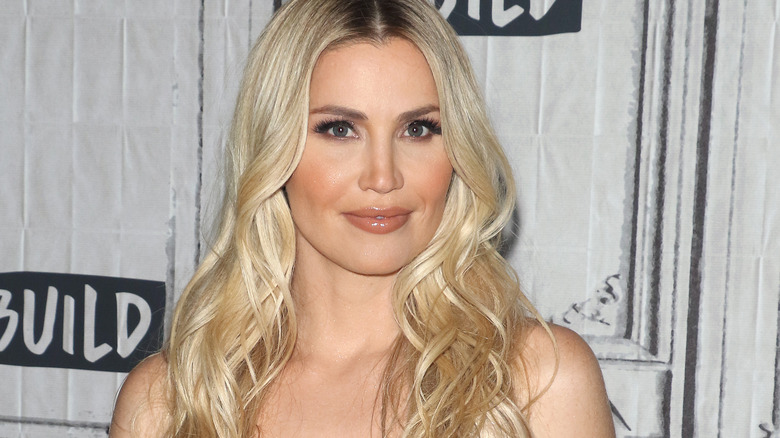 Jim Spellman/Getty Images
Willa Ford has worked with a whole host of celebrities since her pivot from actor to interior designer including DJ Steve Aoki and rapper French Montana, both of whom were quite happy to show off their homes on E! Reality show "Flip It Like Disick."
But not every individual with enough spare cash to hire a former pop star to give their houses a new lease of life wants to be so public. In an interview with The Hollywood Reporter, Ford explained that many of those she's worked for aren't interested in opening up their pads on camera. When asked about her roster, the star said, "I can only give a few names ... But the truth is I have billionaire clients, so I'm super lucky. People ask me, 'Oh, you get to work with celebrities?' Yeah, I do, and it's fun — but those billionaires are the ones that are really fun to work with."
Of course, not everyone who employs Ford is aware of her MTV past. But she does still get recognized from time to time: "There was this one project. I took a meeting for a Newport kitchen, and the guy's wife was sitting there while I was talking and was just like, 'Oh my god, that is Willa Ford who is designing our kitchen. I'm trying to process this.' It was really funny."
Willa Ford stopped giving interviews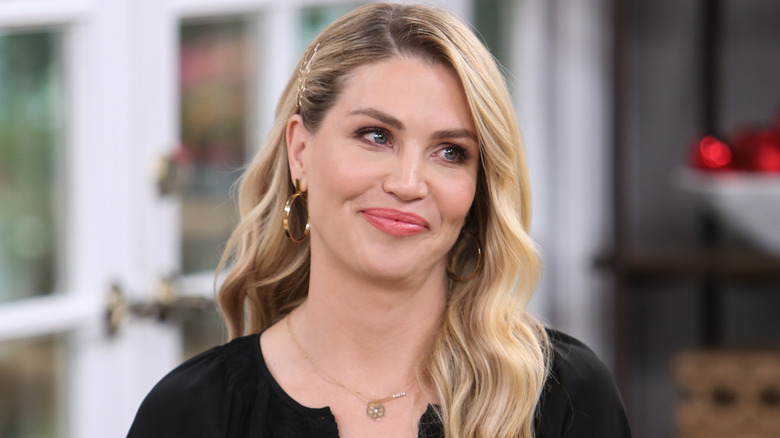 Paul Archuleta/Getty Images
As well as giving social media a wide berth for much of the 2010s, Willa Ford also decided to shun the more traditional forms of media. Indeed, the "A Toast to Men" singer barely gave an interview in-between her brief stint on Starz's "Magic City" and reinvention as an interior designer.
When asked why she became so publicity-shy in 2017 by Billboard, Ford explained, "Well, it was usually the same questions, and I didn't know how to answer them. I stepped away thinking that was the better thing to do: disappear from that realm. I wanted to change the conversation."
Ford added that she struggled to deal with how the public perception of her often differed from her real self: "When the 'I Wanna Be Bad' video came out, I would have people say to me, 'You're nothing like I thought you were going to be. I thought you were going to be a total b****.' I had to work really hard for people to not see me as the 'hot chick,' 'the badass' or 'the b****.' I never thought that when I did that video that was going to be the reaction from some people, but I got that so many times. I didn't know how to handle it at the time."