Lorde Apologizes For Whitney Houston Reference In Bathtub Instagram Post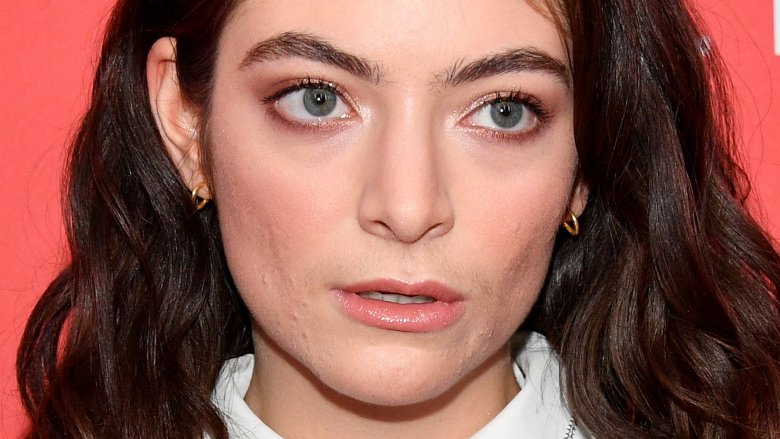 Getty Images
Lorde (Ella Yelich-O'Connor) is apologizing after facing major backlash online.
On Friday, April 6, 2018, the "Green Light" singer issued a heartfelt apology after offending Whitney Houston fans over a since-deleted bathtub Instagram post shared the day before.
In her original post, the 21-year-old pop star had captioned a snapshot of water pouring into a bathtub with, "And iiii will always love you."
She, of course, was quoting Houston's famous song, "I Will Always Love You," from her 1992 film Bodyguard. However, as commenters were quick to point out, the late singer accidentally drowned in a bathtub at the age of 48 in February 2012. She had reportedly overdosed on a combination of illegal drugs, prescription medication, and alcohol. 
"Hey @lorde uh might not want to post a picture of a full bath tub with a Whitney Houston lyric. feels a bit insensitive since Whitney died in a bath tub," one fan tweeted, while another social media user wrote, "Y'all. Lorde just made a Whitney Houston bathtub joke. I would say cancel her, but canceled folks just end up being more successful in the long run."
Meanwhile, some fans came to the New Zealand native's defense. "Believe me lorde wasn't thinking of whitney houston," one person wrote, as another stated, "Ok...any1 who's getting on lorde for this whitney houston thing rn isjust wanting to start drama. like of COURSE she wasn't trying to reference her death?? she's only 21 and probably doesn't even KNOW the details as she was a child when it happened, I sure as h*ll didn't."
After deleting the post, Lorde took to her Instagram Story, writing, "Extremely extremely poorly chosen quote. I'm so sorry for offending anyone. I hadn't even put this together I was just excited to take a bath" (via Entertainment Tonight). 
She continued, "I'm an idiot. Love Whitney forever and ever. Sorry again." In another post, the "Perfect Places" singer added, "IT IS NOT MY FKN DAY TODAY."
As Nicki Swift previously reported, this isn't the first time Lorde has exhibited foot-in-mouth syndrome. In June 2017, she faced criticism after comparing her friendship with Taylor Swift to an "autoimmune disease." In response, she later tweeted, "Didn't mention Taylor, but regardless, I f***ed up & that was really insensitive. I'm sorry."