Real Housewives Fans Tell Nicki Swift What They Think Is The Fakest Franchise - Exclusive Survey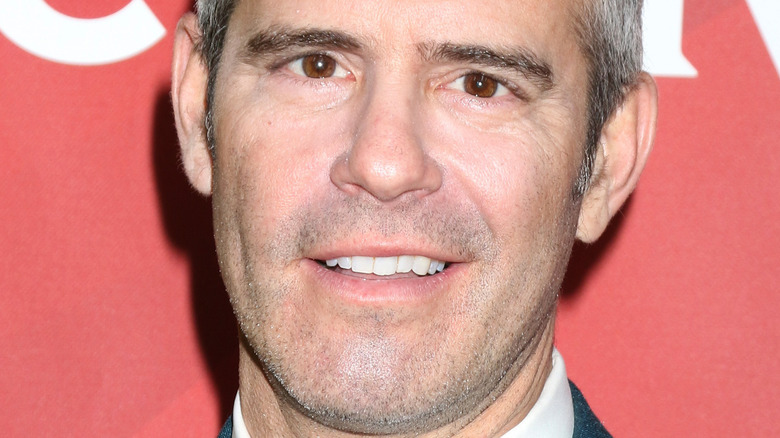 Kathy Hutchins/Shutterstock
If there's one thing fans have questioned about the various "Real Housewives" franchises over the years, it's just how, well, real they actually are, as there have been various allegations the Bravo series is made up of fake scenes and scenarios. Though that's never been officially confirmed, there have been plenty of suggestions things have been manipulated — even from the cast members themselves. Case and point? "The Real Housewives of New York City" star Heather Thompson claimed the Season 12 scene fans saw when Harry Dublin proposed to Sonja Morgan was about as real as many of the Housewives' tans. "It was completely staged and totally fake. It was a ring that Ramona [Singer] was wearing. And she took it off and gave it to Harry to pretend that it was his," she claimed to Page Six in 2021. "The authenticity is missing. The women were self-producing, and many storylines were forced and contrived. Fake storylines with a ring that was pulled off of somebody's finger two seconds before. Borrowed to make this fake engagement."
However, Bravo has always denied the shows are scripted, including an unnamed Bravo producer who clarified in the book "The Housewives: The Real Story Behind the Real Housewives," "I have never worked on a Bravo show where anything is scripted like that, where we tell people what to say and what to do."
But that certainly hasn't stopped fans from speculating, so we handed it over to you to have your say.
Is Real Housewives of Beverly Hills totally fake?
Authentic or otherwise, there's no doubting the various "Real Housewives" franchise show plenty of drama (more than the average person has, we like to hope) but which one do Nicki Swift readers think seems the fakest? We asked that very question, and it turns out it was a landslide win for one uber glam group of ladies... Beverly Hills! A whopping 27.66% of you suggested that iteration may be the fakest of them all, which is pretty understandable considering all the crazy drama that's gone down on the West Coast over the years (Erika Jayne's legal battle or that Brandi Glanville vs. Denise Richards affair rumor drama, anyone?) In a not so close second, 18.73% chose Orange County, while the equally dramatic New York edition came in third with 15.81% of the votes.
On the other end of the spectrum, bringing equal amounts of drama over the years (which fans clearly bought into a little more) is the Atlanta ladies, with 13.92% of those we asked claiming that seemed the fakest iteration of the show. New Jersey was up next with 12.03% of the votes, proving viewers clearly think all that family drama between Teresa Giudice and Melissa Gorga is pretty authentic. Lastly, the series you felt is the least fake? That would be Salt Lake City, with only 11.86% of respondents thinking that was the most dubious "Real Housewives" franchise.
Fake or not though, there's no doubting they're all totally addictive!