Gigi Hadid Gets Real About Struggles With Body Image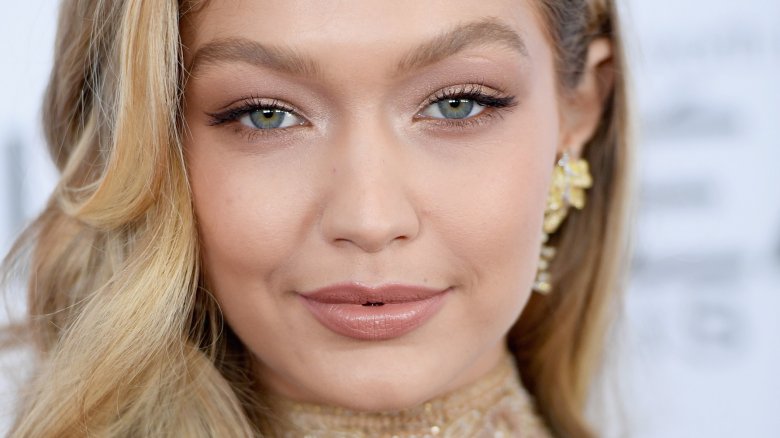 Getty Images
Gigi Hadid isn't holding back.
In an interview with Blake Lively for the May 2018 issue of Harper's Bazaar, the model opened up about her struggle with body image. Regarding the hate she's received over her appearance in the past, Hadid said, "Most of it is just nonsense. But it can still hurt." She added, "Nowadays, people are quick to say, 'I used to love Gigi's body, and now she just gave in.'"
For those not up-to-date on all thing Hadid, the 22-year-old was previously diagnosed with the autoimmune condition Hashimoto's disease, which affects the thyroid gland and causes weight to fluctuate. As a result of the disease, Hadid's body has changed in appearance over the years, as the young star has learned to manage the condition.
Still, despite her body's changes, Hadid said that she loves herself and how she looks — though she's still struggled at times. "When I had a more athletic figure, I was proud of my body because I was an amazing volleyball player and horseback rider. But after discovering that I have Hashimoto's, I needed to eat healthy and work out," she said. "It was weird as a teenager, dealing with this when all of my friends could eat McDonald's and it wouldn't affect them."
While there are some things she wishes she could change, Hadid revealed that she's ultimately happy with her body ... even if she'd like some parts of her old figure back. "If I could choose, I would have my a** back and I would have the t**s I had a few years ago. But, honestly, we can't look back with regret. I loved my body then, and I love my body now."
In her interview with Harper's Bazaar, Hadid, who's been vocal about her experience with Hashimoto's disease, also advised readers to think twice before comparing themselves to the models they see in magazines. "It's our job as actors and/or models to be in shape," she explained. "We have access to gyms and trainers and healthy food. And then on top of that, 99.9 percent of the time the images are Photoshopped. I'm guilty myself of being at a photo shoot and saying, 'That looks terrible on me.' And they're like, 'We'll fix it.' And you're so relieved."
She added, "It's my experience that your body will grow and change, and there's always beauty in it, no matter what."