What Sammy Sosa Is Doing Now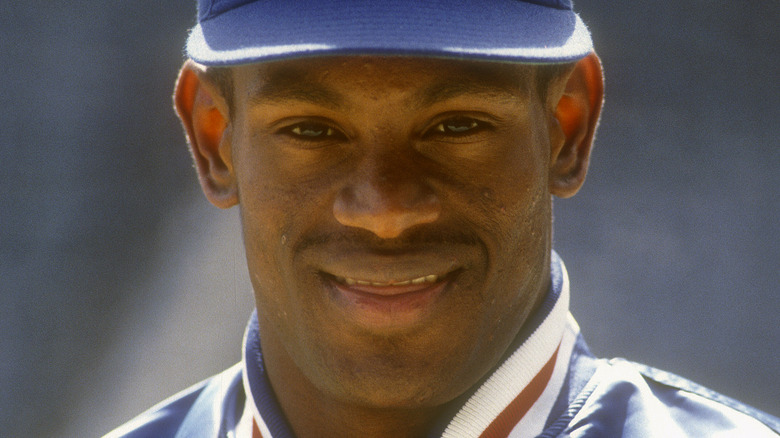 Focus On Sport/Getty Images
One of the most exciting moments in Major League Baseball history occurred during the 1998 season. Power hitters Sammy Sosa, for the Chicago Cubs, and Mark McGwire, for the St. Louis Cardinals, were both on fire at the plate. Prior to that year, the most home runs hit in a season by a single player was 61 by Roger Maris in 1961. McGwire broke the record in exhilarating fashion. Fittingly, while playing Sosa and the Cubs, McGwire belted a line drive over the left field wall for No. 62 for the year, MLB posted. Sosa would also beat Maris' record, launching his second homer of the day to bring his season total to 62. McGwire recorded 70 home runs that year, and Sosa, 66.
While McGwire came out on top, he said the pressure made him "feel like a caged animal," per ESPN. Meanwhile, Sosa was enjoying the ride of his life, reportedly playing salsa music in the clubhouse before games. It also came at the perfect time for the sport, which was reeling from a lockout four years earlier. Sosa detailed the wild year in the 2020 ESPN documentary "Long Gone Summer" and said of the film, "I was very happy with it. I was comfortable" (via USA Today).
Though he retired a legend in a Cubs uniform, news came to light about Sosa's inhuman performance, as well as the fallout from his former glory. Here's what Sosa has been up to since his step down from the top.
So long, Slammin' Sammy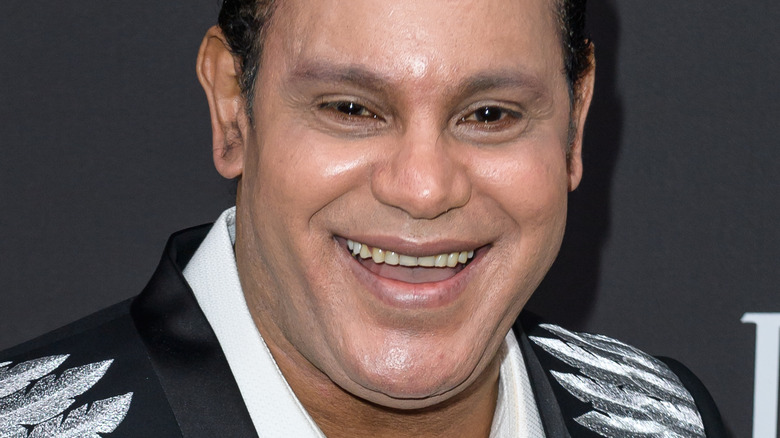 Jason Koerner/Getty Images
The most embarrassing moment for Sammy Sosa as a player was when he was caught using a corked bat. Umpires ejected him from the game after his bat broke, revealing a bat illegally modified for extra power, the Chicago Tribune reported. After his MLB career ended, Sosa faced tough questions as former players began to admit using performance enhancing drugs while playing in the league.
In 2009, The New York Times reported that Sosa had tested positive for performance enhancing drugs in 2003 when he was still a player. This contradicted Sosa's testimony under oath in 2005 when he told Congress that he'd "never taken illegal performance-enhancing drugs." In 2010, Mark McGwire admitted to using steroids for a decade, including during his famous 70 home run season, per ESPN. Yet, Sosa continued to deny any drug use. During a 2018 interview with Jeremy Schaap, Sosa insisted, "I never had a test positive in this country," he told ESPN.
While Sosa is adamant he had nothing to do with illegal substances, his former team feels otherwise. According to ESPN, the Cubs won't allow Sosa at any of their games or events. The team owner, Tom Ricketts, gave Sosa an ultimatum that, unless he admitted to using drugs and apologized, the former star would not be welcome at Cubs events. Sosa instead focused his sights on enshrinement. "I played hard every day ... Of course I belong to the Hall of Fame," he told Schaap (via USA Today).
Sammy Sosa's appearance changed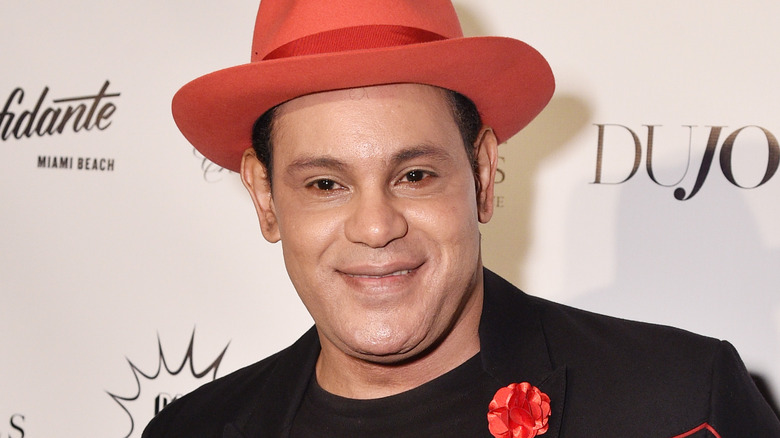 Bryan Bedder/Getty Images
While he wasn't spotted at Chicago Cubs games due to his controversial past, Sammy Sosa could still be seen all around the world. As of 2018, he had residences in at least three countries: Santo Domingo in his native Dominican Republic, Dubai in the United Arab Emirates, and Miami. He was still married to his wife Sonia of 26 years and had six children. He also traveled to picturesque locations like Paris and London.
Even though Sosa admitted he hadn't been back to Chicago in 11 years, he explained that he was happy with his current situation. "Look at what I am today. This is my life, and I don't take garbage from nobody. I do whatever I want," Sosa told Sports Illustrated about his luxurious accommodations in Dubai and beyond. According to the former baseball star, he was more involved with businesses than scrolling through social media. "I never watch Facebook, Instagram, some of that B.S. s**t. I don't have time for that," he said.
The reporter also noticed Sosa's skin color seemed noticeably whiter than when he played for the Cubs. His appearance changed again, as people spotted Sosa at an event in Miami at the Fontainebleau Hotel where his skin color seemed to be darker again compared to his appearance at the Latin Grammy Awards. According to the former player's publicist, Sosa was undergoing treatment to his skin, including "a whitening process," which contributed to the fluctuations in color shades, Essence reported.