The Bizarre Transformation Of Sammy Sosa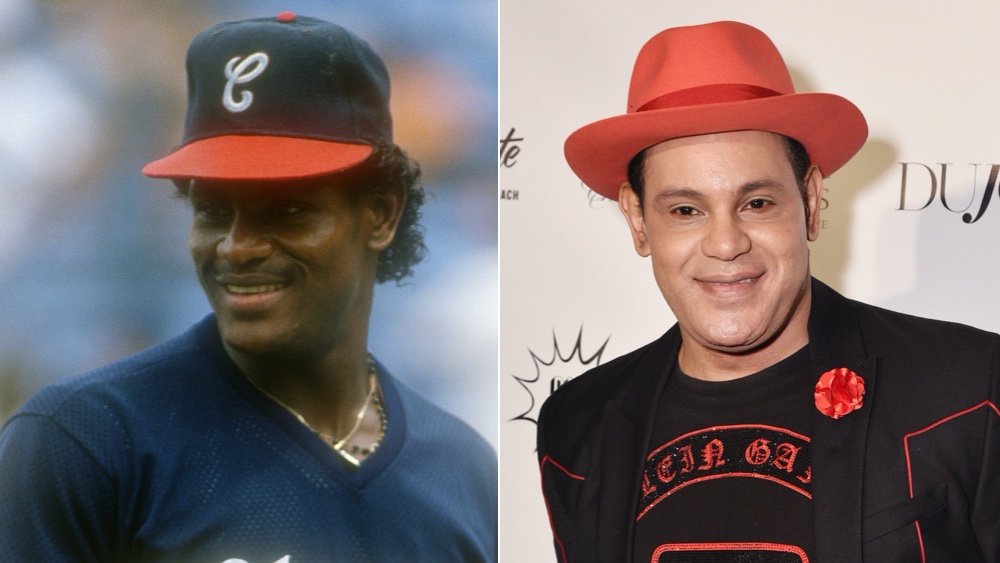 Focus On Sport, Bryan Bedder/Getty Images
It is absurd to expect anyone to look the exact same way that they appeared over 20 years ago. Even so, the transformation of Sammy Sosa has many people talking. The Dominican Republic native's skin tone is a significantly lighter color than it used to be, which has raised some questions and even some comparisons to the late Michael Jackson, who had a skin disease called vitiligo. In November 2009, ESPN reported that Sosa explained his lighter skin tone on Primer Impacto, a Spanish-language news program. Sosa attributed his lighter skin tone to "a bleaching cream that I apply before going to bed and whitens my skin some." He said he uses the cream to "soften" his skin, insisting, "I'm not a racist, I live my life happily."
Additionally, he explained, "What happened was that I had been using the cream for a long time and that, combined with the bright TV lights, made my face look whiter than it really is. I don't think I look like Michael Jackson."
In November 2009, former Chicago Cubs employee Rebecca Polihronis told Chicago Tribune that Sosa was "going through a rejuvenation process for his skin" to treat damage after years of playing baseball in the sun. Polihronis said that Sosa told her, "When you see me in person, it is not going to seem like the picture." She added, "He can't believe it is such a big deal." After his 2009 explanation for his changed appearance, Sosa has brushed off the questions related to the topic.
Sammy Sosa tries to avoid the negativity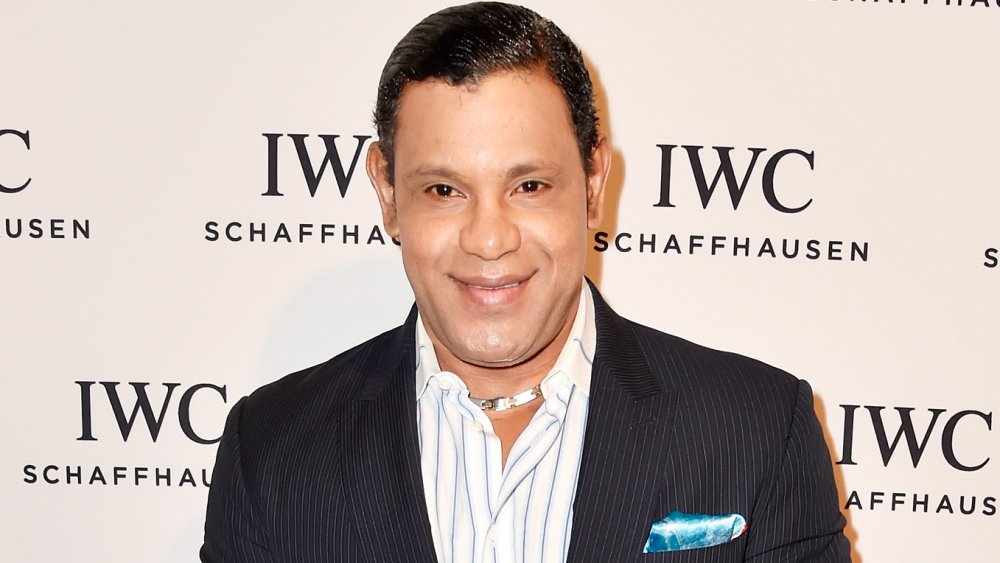 Frazer Harrison/Getty Images
In a May 2018 NBC Sports Chicago interview, Sammy Sosa was asked about people who think he "looks different" than he used to. The MLB alum said, "Those people that sometimes criticize me, they don't know me. They don't put food on my table, you know, and they don't pay my bills." He added, "Sometimes, I laugh because they made a comment like they grew up with me together... They make a comment like they know me for years. These people never see me before." When it comes down to it, he declared, "You don't need negative in your life. You need positive."
In a June 2018 Sports Illustrated interview, Sosa debunked criticism about his skin color by changing topics completely, remarking, "This is my life, and I don't take garbage from nobody. I do whatever I want." His son Sammy Sosa Jr. told the magazine that he doesn't discuss the criticism with his father, sharing, "It doesn't affect him, but I'm sure he feels a certain way." He explained his dad's point of view: "Like, 'Man, I gave so many years and so much hard work for you guys, and now you want to undermine all that because of some decisions I'm making — some personal decisions that don't affect you at all?'"
While those personal decisions don't actually affect anyone else's life, Sosa's appearance has captivated baseball fans almost as much as his performance on the field.