Not Everyone Was Supportive Of Lea Michele And Cory Monteith's Relationship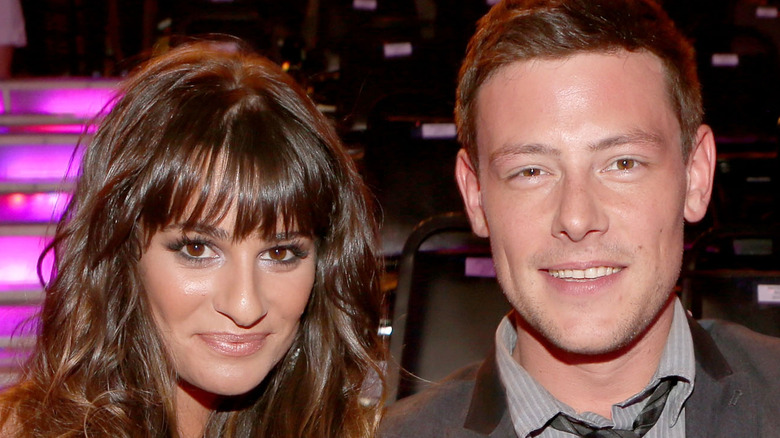 Christopher Polk/Getty Images
The following contains references to suicide, addiction, and drug overdoses.
Sometimes life does imitate art. "Glee" co-stars Lea Michele and Cory Monteith followed in their characters' footsteps with a real-life romance. On the show, quarterback Finn Hudson fell in love with Rachel Berry; in reality, Michele and Monteith began dating in 2012. The two had a remarkable bond and it seemed to be all systems go, until Monteith tragically died on July 13, 2013, in a hotel room in Vancouver, Canada, per CNN. He was 31 years old and died of a drug overdose.
Since then, Michele has paid tribute to Monteith on the anniversaries of his death, and she has also spoken out about how much he meant to her. By all accounts, Michele was ready to marry him. "We talked about a lot of things," she told Glamour after Monteith died. "We talked about children and what we would look like when we grew old and who would be fat and how we would stay thin. We talked about where we wanted to go and what we wanted to do. We were done. We were it." In light of this, it makes sense that Michele has never watched Monteith's tribute episode on "Glee." Despite this tale of romance, there are some who didn't like or understand their relationship.
People were 'surprised' by Lea Michele and Cory Monteith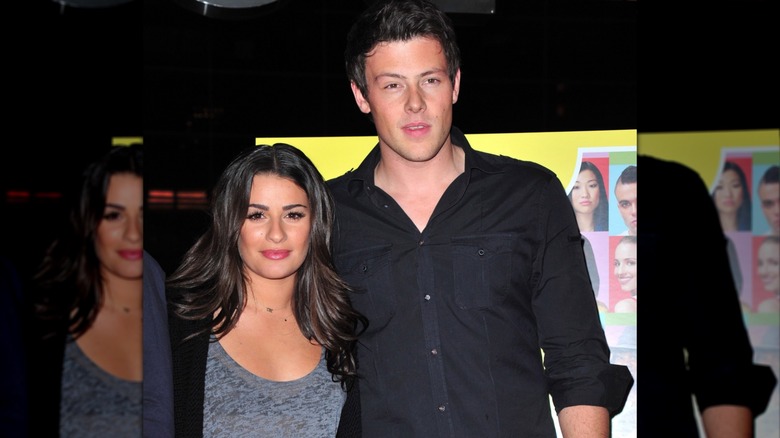 Everett Collection/Shutterstock
Following the epic world of "Glee," Investigation Discovery made a docuseries called "The Price of Glee" where cast and crew recounted their time on the famous show. It also touches on the three deaths of famous "Glee" stars, including Mark Salling, who died by suicide; Naya Rivera, who drowned in 2020; and of course, Cory Monteith, per CNN. While the docuseries gets into what some might call the "Glee curse," it also sheds some light on outside opinions surrounding Lea Michele and her relationship with Monteith.
Assistant to the executive producer Garrett Greer said, "I did not understand the two of them together." Greer went on, "I had friends who lived in New York and grew up with Lea, so I was very aware of her reputation. She had a rep for being a little bit difficult" (via People). Set decorator Barbara Munch added, "I found that interesting that they ended up together. I was really very surprised." So, it sounds like some of the crew wasn't into their relationship.
If you or anyone you know is having suicidal thoughts, please call the National Suicide Prevention Lifeline​ by dialing 988 or by calling 1-800-273-TALK (8255)​.
Cory Monteith's roommate loved Lea Michele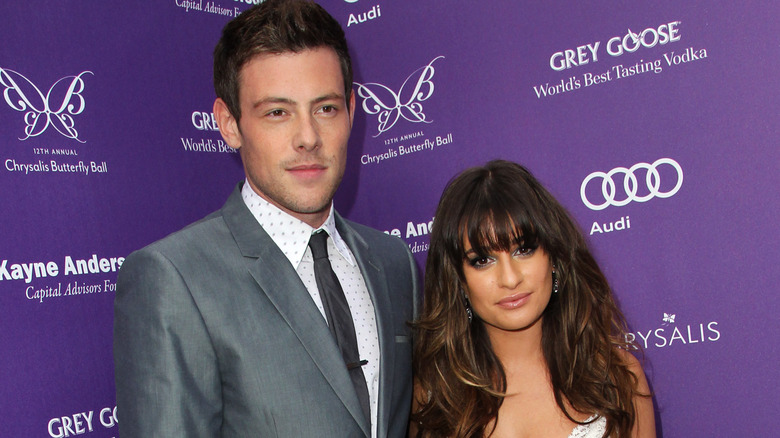 Jonathan Leibson/Getty Images
Despite a few negative reviews from "Glee" folks, people who were close to Cory Monteith had nothing but rave reviews when it came to his relationship with Lea Michele. Monteith's roommate, Justin Neill, told E! News they all loved Michele. "Lea was awesome to me," he said. "She would literally go food shopping, come over to the house and make eggplant parmesan for us. And she was the kind of entertainer [who] would just think about everything." Neill admitted that he and other friends would tag along with Monteith and Michele to events, and they even got close with her parents. "It would be us and Lea's parents hanging out all the time," Neill said. "And I loved her dad. He was such a funny guy."
While Neill spoke about their relationship, he also spoke in separate interviews about how challenging life was for Monteith, especially leading up to his death. "I'd seen the fame, but I didn't realize how hard it was for him until then," Neill said on "The Price of Glee," according to People. "I think with that level of fame, you lose sight of who you are. To every single person, he wasn't Cory anymore. He was now Finn. We just knew he wasn't in the best place."
If you or anyone you know needs help with addiction issues, help is available. Visit the Substance Abuse and Mental Health Services Administration website or contact SAMHSA's National Helpline at 1-800-662-HELP (4357).