The Serious Medical Condition Snoop Dogg's Daughter Lives With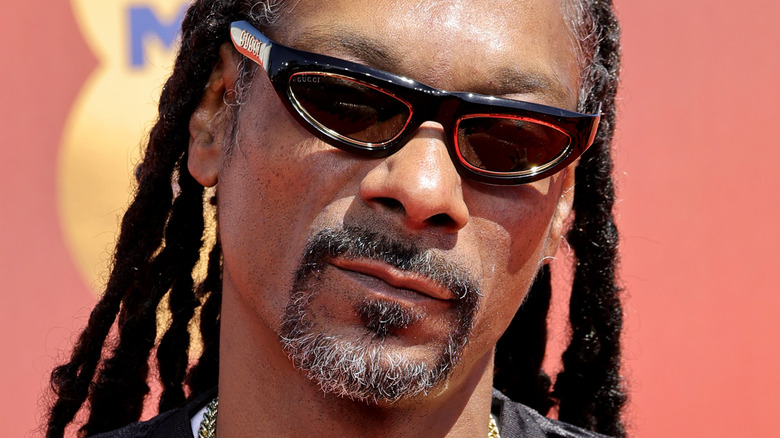 Amy Sussman/Getty Images
Snoop Dogg is an iconic rapper and cannabis king. He's also a proud and loving dad, who has supported his children through thick and thin. Snoop Dogg has four kids, three of whom he shares with his wife and teenage sweetheart Shante Broadus. Their daughter, Cori Broadus, was born in 1999. She followed in her father's footsteps and pursued a music career. According to HollywoodLife, she and her mother sang on Snoop Dogg's 2012 album "Reincarnated." And none other than her dad was featured on Cori's 2012 single "Daddy's Girl."
In November 2022, Cori announced that she was engaged to her boyfriend Wayne Deuce. On Instagram, she shared a video displaying the public proposal. She wrote, "The easiest YES ever @wayneduece I love you so much and can't wait to spend the rest of my life with youu."
Amid all of the excitement in her life, Cori has experienced her share of adversity. Fans may not know this, but she has been living with a serious medical condition since she was a young girl.
Cori Broadus has lupus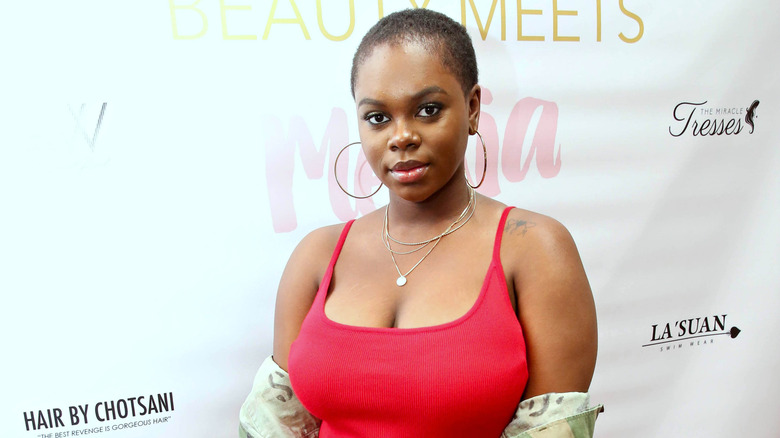 Robin L Marshall/Getty Images
In 2005, Snoop Dogg's daughter, Cori Broadus, learned that she had lupus, an autoimmune disease that causes hair loss, per People. She was only 6 years old when she received the diagnosis. Her symptoms also included weight loss. Snoop Dogg and his wife, Shante Broadus, struggled emotionally as doctors were initially unable to pinpoint the cause of their daughter's symptoms. Snoop Dogg told the outlet, "I felt helpless. No power, no friends." Shante added, "No one could tell me what was wrong. They drew tons of blood and said she has old-person cells. They gave her all kinds of [medication]. But she went downhill." Yet, according to Snoop Dogg, Cori was tough, and embodied joy and strength to face her challenges.
Despite her positivity, Cori has opened up about the difficulties that have come with her medical condition. According to her, it's been a rocky road for her mental health. In an Instagram livestream (via Good Morning America), Cori shared her story, saying, "I grew up with two light-skinned brothers, and I was the only chocolate one. I was overweight. I got lupus at 6, so I was overweight from being on steroids, and that automatically messed with my health ... People looked at me like I was an alien."
Cori Broadus' diagnosis inspired a line of scarves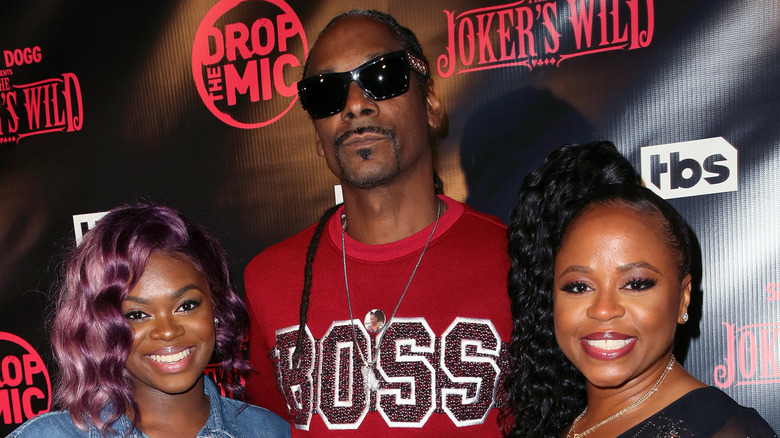 David Livingston/Getty Images
After learning she had lupus, Cori Broadus turned her health challenge into a fashion statement, and it was a family affair! She told BET, "One day my mom came home with just a bunch of scarves and kind of just made it into fashion. I feel like it became fashion because of how we were doing it. We were walking out and going in public and going to the airport and just making wearing scarves cool instead of just wearing it to bed." Snoop Dogg and Shante joined their daughter in wearing scarves on their heads.
In September 2022, the Broadus family released a line of scarves called the Broadus Collection. The goal was to encourage the lupus community to explore self-expression. Cori told BET, "It's just having confidence, no matter what your situation is. Sometimes I get sad about the cards I've been dealt with, but hey, this is my journey. It's up to me to decide what I'm going to do with it. So just living in your truth and finding the beauty in it." The Broadus Collection features comfortable headwrap scarves that come in a variety of colors and designs.