Why Nicole Richie Wasn't Supposed To Star In The Simple Life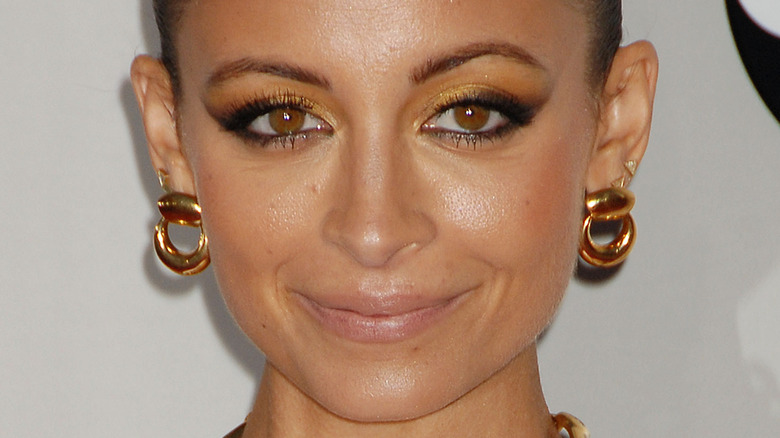 Ga Fullner/Shutterstock
"The Simple Life" was one of the early 2000s' campiest reality shows and it caused a lot of laughs — and eye rolls — from viewers. Real-life besties Paris Hilton and Nicole Richie were taken from their lives of luxury and plopped into various working-class situations. In the first season, the two friends spent a month in Altus, Arkansas, and had jobs on a dairy farm, a fast food restaurant, and a gas station. In Season 2, Hilton and Richie made their way back to Los Angeles on a cross-country road trip during which many hijinks ensued.
At the time, reality television was relatively new, and Richie shared how her show differed from shows like "The Osbournes" and "The Real World," per BuzzFeed. "[The Simple Life"] was a completely new concept altogether. We had no idea what we were getting ourselves into or where we were going," she stated. The show put Richie on the map and she became something bigger than Hilton's friend. However, while we can't imagine "The Simple Life" without her, Richie wasn't originally the first pick.
Paris Hilton wanted to star in The Simple Life with her sister Nicky Hilton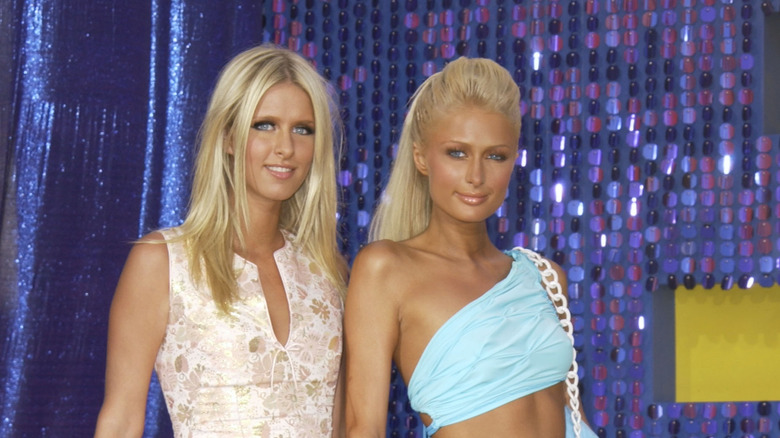 Robert Mora/Getty Images
When producers dreamed up "The Simple Life," they had Paris Hilton in mind but they wanted her to have a sidekick, per reality blurred. They suggested her sister Nicky Hilton, but the "Stars Are Blind" singer explained, "She had a boyfriend at the time, and didn't want to leave. She's from New York. She was not, like, into moving to a small town, so I picked [Nicole], my best friend since I was two years old."
After "The Simple Life" Season 3, Fox canceled the reality show and stated, "We did not see a place for 'The Simple Life' on our schedule this season," per Today. However, the real reason may have been due to a falling out between Hilton and Nicole Richie. The heiress told fans, "It's no big secret that Nicole and I are no longer friends. Nicole knows what she did, and that's all I'm ever going to say about it." Hilton pushed to have Rod Stewart's daughter, Kimberly Stewart, but Richie refused to give up her role on "The Simple Life."
Nicole Richie and Paris Hilton's feud threaten The Simple Life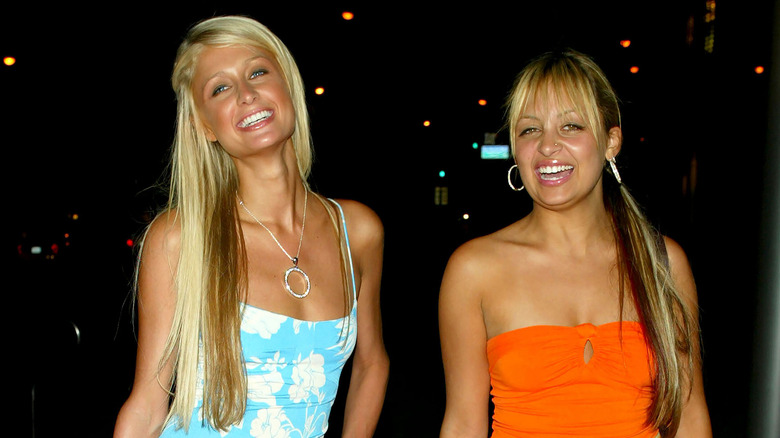 DFree/Shutterstock
Following Richie and Hilton's infamous feud, "The Simple Life" Season 4 almost didn't happen. As reported by Distractify, Fox canceled the show but the E! network picked it up for the following two seasons. The two were filmed separately for Season 4 but their reconciliation was filmed for Season 5 and they were back to their antics again (via Pop Sugar). "I don't even know why we're fighting. I think it's just the tabloids," Hilton was shown saying. "I just want to let you know half the things that the tabloids said that I said were not true," Richie replied.
"The Simple Life" was canceled after Season 5 after Richie and Hilton were both arrested, per Showbiz CheatSheet. Hilton was caught with a DUI in 2006 and then again in 2007 for driving with a suspended license. Richie was also arrested for driving with a suspended license and spent four days in jail.
Richie looks back on her time on "The Simple Life" fondly and was happy to know viewers still enjoy watching the show. She told ET Canada in 2022, "I'm happy that people are enjoying it. I mean, I loved shooting it. And, you know, it was so much fun."