Rita Ora Finally Clarifies That Spicy Rumor Involving Tessa Thompson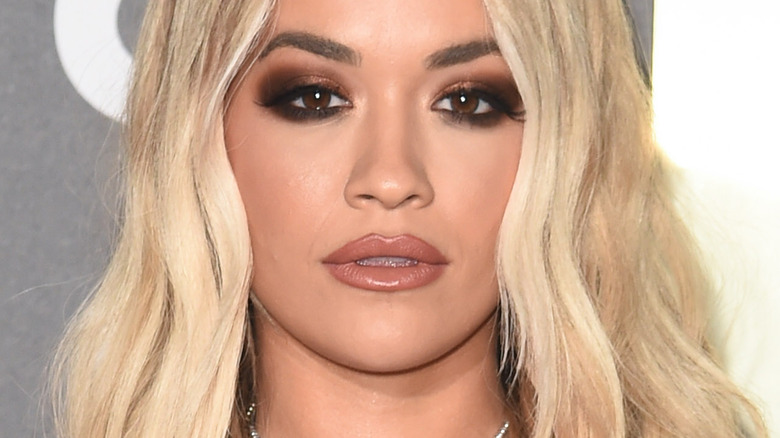 Featureflash Photo Agency/Shutterstock
Although Rita Ora and Taika Waititi reportedly tied the knot months ago, the beginning of their courtship made some pretty salacious headlines. In May 2021, the Internet was enthralled by photos of the "Thor: Love and Thunder" director and his then-girlfriend displaying some PDA with "Thor" star Tessa Thompson. As first published by the Daily Mail, the photos showed the trio hanging in Sydney, Australia, engaging in various acts of friendly canoodling. One photo, for example, saw Waititi draping his arms around both Ora and Thompson, who were leaning across his lap in a lip-lock. Like many on Twitter left hot and bothered, comedian Doug Benson tweeted about the snaps, "TAIKA WAITITI IS TRENDING BUT DON'T CLICK ON IT BECAUSE YOU'LL JUST BE JEALOUS NO MATTER HOW YOU IDENTIFY." 
Although speculation spread like wildfire about the trio having a polyamorous relationship, Waititi told The Sydney Morning Herald at the time that he didn't care to address them. "In the world of the internet, everything goes away pretty quick. And also, 'Is it that big a deal?' No, not really. I was doing nothing wrong," the Oscar-winning filmmaker said. Complicating matters more, just days after the photos went viral, Page Six shared video footage of Thompson smooching model Zac Stenmark that exact same day in Australia.
Neither Thompson nor Ora has publicly spoken about the polyamory rumors ... until now. Ora recently clarified exactly what went down that night amongst the trio.
Rita Ora denies being in a throuple with Taika Waititi and Tessa Thompson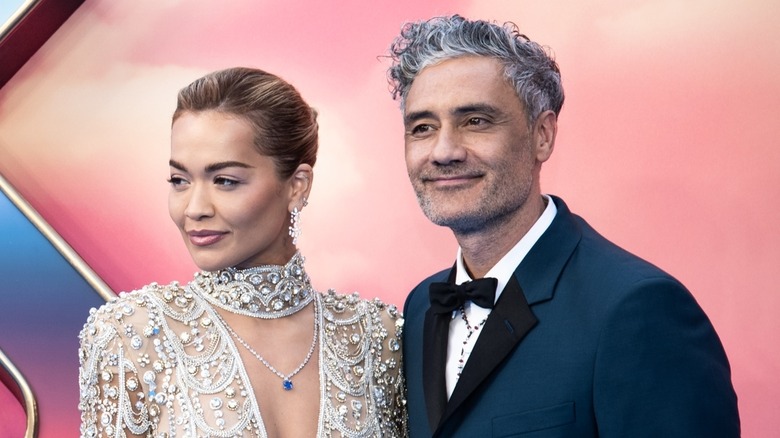 Loredana Sangiuliano/Shutterstock
Can't three friends just cuddle (and kiss) in the spirit of platonic fun? In a GQ Hype cover story published January 23, Rita Ora detailed how her now-husband, Taika Waititi, and Tessa Thompson ended up looking so cozy in the famous May 2021 photos. With Waititi and Thompson both filming "Thor: Love and Thunder" in Australia at the time, Ora explained the three just wanted to blow off some steam. "Literally, that was just a bunch of friends having a good time," the "Let Me Love You" singer said. "They [Taika and Tessa] had a crazy schedule and everyone was letting loose. I love that. Each to their own."
Adding that she put off addressing the "throuple" rumors because "you don't want to put energy towards something that's nonexistent," Ora is glad one positive came out of the media hoopla surrounding the viral pics. "When I was on Twitter talking to my fans, all of my incredible LGBTQIA+ fanbases were like, actually — whether this is true or not — I'm so inspired that this is being normalized publicly," Ora recalled. Although nothing romantic may have happened between her and Thompson, Ora seemingly came out as bisexual in her 2018 single, "Girls," reportedly inspired by her relationship with Cara Delevingne, per Page Six. As for Thompson, she confirmed to Porter magazine in June 2018 that she was "attracted to men and also to women."