Patti LuPone Disses Uma Thurman's Broadway Run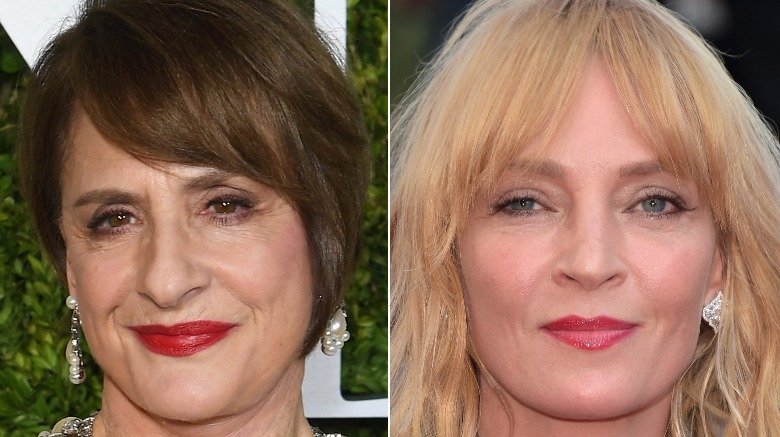 Getty Images
Patti LuPone is not a fan of Hollywood stars taking to the stage.
At the Tuesday, April 10, 2018, launch of the gender-swapping West End revival of Stephen Sondheim's Company, the Broadway legend slammed Uma Thurman's latest theater performance while discussing celebrity casting. 
"I don't necessarily need to see film actors on stage, because they can't. Not in my country they can't," LuPone began, before targeting the Kill Bill star, who had received mixed reviews for her performance last year (via iNews). "Can I just say, Uma Thurman in The Parisian Woman, anybody see it? Holy s**t! I'm sorry, I'm sorry. I'm not sure there is a stigma any more [about film actors doing theater], perhaps there should be." Yikes.
As LuPone, who performed a tribute to Andrew Lloyd Webber at the 2018 Grammys, clarified, "It's hard work, so I want you to understand that I have nothing against Uma Thurman. But you want those people to come to the stage for the right reason and that is to honor the stage, honor the theater and not be in for themselves, and I'm not saying that Uma was."
"You also lower the standard," the two-time Tony winner, who was last nominated for her performance in 2017's War Paint, added. "And that seems to be happening in the world with everything."
Thurman, 47, isn't the first actress to be called out by LuPone. As Nicki Swift previously reported, the 68-year-old theater icon dissed Madonna's performance in the movie musical adaptation of Evita in May 2017.
"I was on the treadmill ... [back] when MTV used to have videos, and I saw ... I believe it was [the song] 'Buenos Aires,' and I thought it was a piece of s**t," LuPone, who originated the title role on Broadway in 1979, said on Watch What Happens Live. "Madonna is a movie killer. She's dead behind the eyes; she cannot act her way out of a paper bag; she should not be in film or on stage. She's a wonderful performer for what she does, but she is not an actor."
At the time of this writing, reps for LuPone and Thurman have yet to comment on the actress' recent statements.