Things You Didn't Know About The 2017 Tony Nominees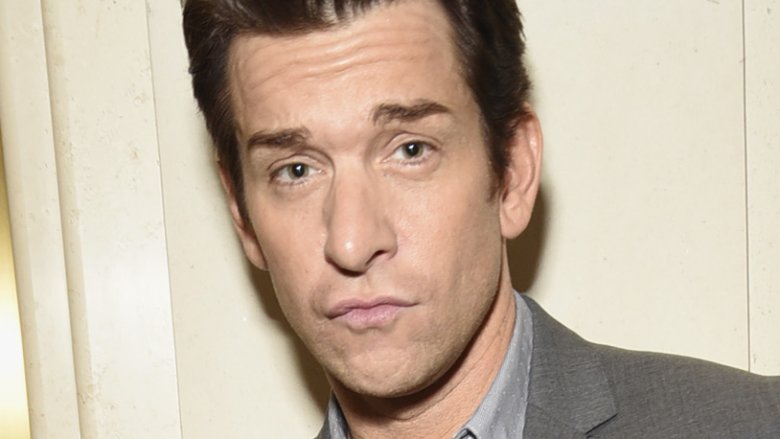 Getty Images
The 2016-17 Broadway season was filled with A-list stars, ranging from Josh Groban, to Cate Blanchett and Danny DeVito, of all people—and the 2017 Tony nominations certainly reflected that.
But even though stars like Groban and Blanchett are household names, there are still a few things you might not know about them. Here are some of the more surprising facts about this year's Tony nominees.
Bette Midler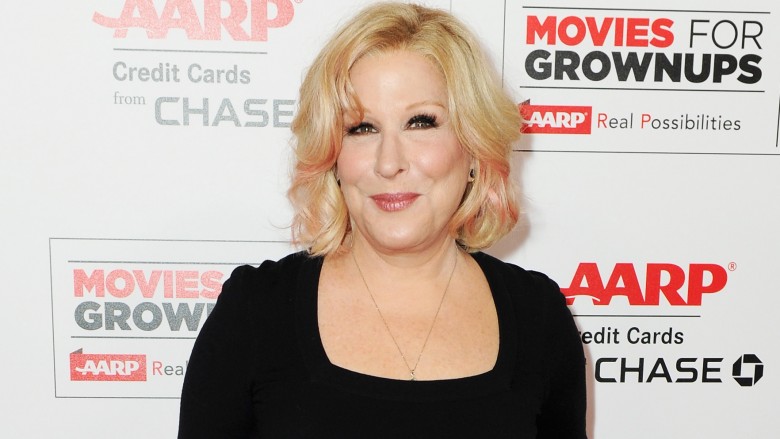 Although she's expected to win the Tony for Best Actress in a Musical this year, Hello, Dolly! star Bette Midler's relationship with Broadway hasn't always been perfect. Take 2013, for example. That year, Midler starred in the one-woman show I'll Eat You Last: A Chat with Sue Mengers, which opened to mixed reviews. Midler, who had not appeared on Broadway since Fiddler on the Roof in the '60s, was also famously snubbed for a Tony nomination.
On the bright side: the play was a huge success at the box office, setting the stage for Midler's record-breaking run in Dolly!. Better late than never.
Cate Blanchett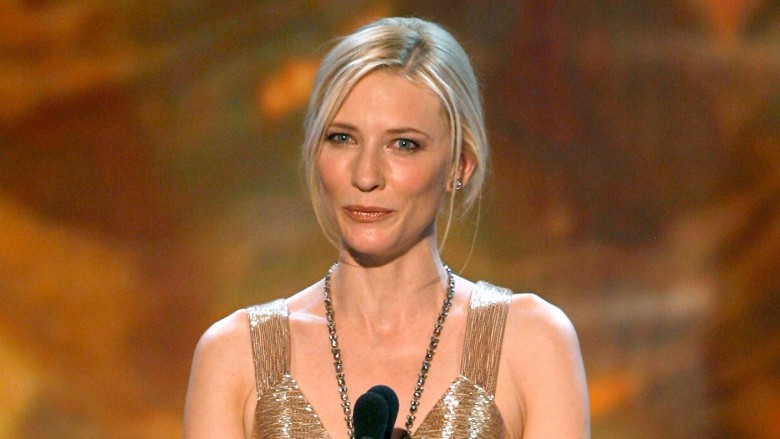 Although Cate Blanchett, nominated this year for her work in the play The Present, is one of Australia's most famous actresses, she actually has roots in America.
According to the New Yorker, Blanchett's father, Robert, was born in Texas. He met Blanchett's mother while serving in the U.S. Navy when his ship broke down in Melbourne. The couple later married and Robert got a job in advertising in Australia.
Sadly, though, Robert died when Blanchett was just 10 years old. "I was playing the piano," she's said, per the New Yorker. "He walked past the window. I waved goodbye. He was going off to work. He had a heart attack that day. He was only forty."
"I developed this ritual where I couldn't leave the house until I could actually physically say goodbye to everyone," she continued. Blanchett still does this to this very day, according to her husband, Andrew Upton. "She will never forget to say goodbye," he said. "When you're going off to work, if you're going overseas, that point of departure is really important to her."
Josh Groban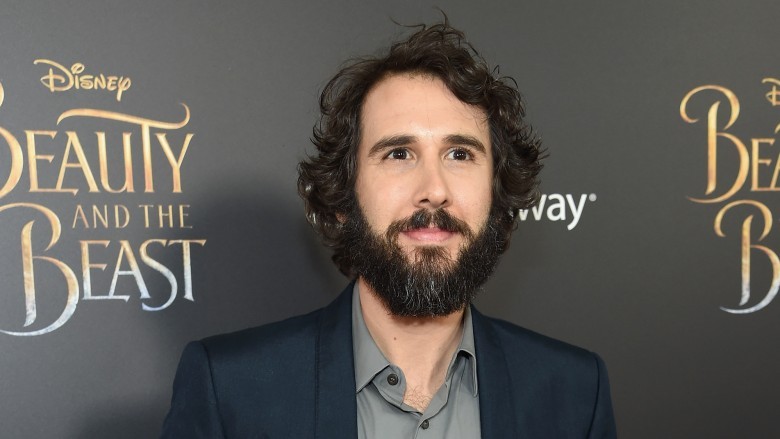 Although he dropped out after six months, Josh Groban studied musical theater at the famous Carnegie Melon University. In that brief time, Groban befriended a number of today's biggest Broadway stars, including Leslie Odom Jr. (Hamilton), Josh Gad (The Book of Mormon) and Rory O'Malley (The Book of Mormon).
Their friendship has spanned decades. In fact, on the heels of Groban's Broadway debut in Natasha, Pierre & the Great Comet of 1812, Odom Jr., Gad and O'Malley (along with Beauty and the Beast's Dan Stevens) even prank called him to welcome him to the Great White Way. You can watch the video here. Fair warning: it's hilarious.
Andrew Rannells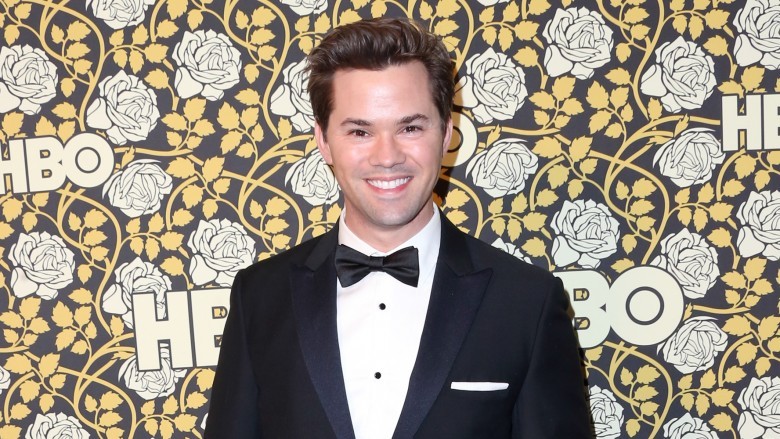 Since starring in The Book of Mormon, Andrew Rannells has become one of Broadway's most lovable leading men; he's currently nominated for playing Whizzer in the beloved Broadway revival of Falsettos.
In that time, he's also earned millions of television fans thanks to his role as Lena Dunham's narcissistic roommate, Elijah, on Girls. In the show's final season, Elijah, an inspiring Broadway actor, auditions for the Broadway adaptation of the movie White Man Can't Jump, during which he struggles to actually dance with a basketball.
As it turns out, the audition was based on a real-life experience, back when Rannells auditioned for an out-of-town for the musical Lysistrata Jones. "I told [Jenni Konner and Lena Dunham] the story of when I went for my callback and they were like, 'Okay, you're going to have to dance, but don't worry it's not going to be a big deal,'" Rannells told the A.V. Club. "And then they did that very thing that we showed in the episode where they wheeled in a rack of basketballs. They were like, 'Okay, now let's do it with a basketball.' And I was like, 'Are you f****** kidding me?' Somehow miraculously I still got that job." Now, that's talent.
Danny DeVito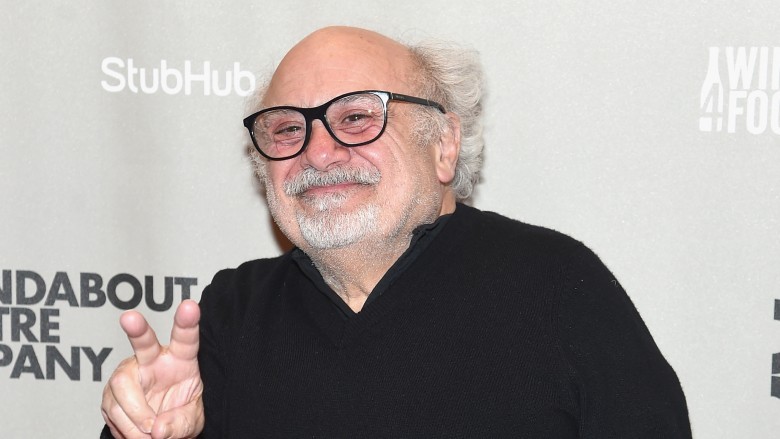 Danny DeVito has been in over 125 movies and TV shows, but it took him until 2016 to finally make his Broadway debut (in Arthur Miller's The Price). The wait turned out to be well worth it; DeVito got rave reviews for his portrayal of a 90-something Jewish man, and even received a Tony nomination for Best Performance by an Actor in a Featured Role in a Play.
To prepare for his role, DeVito told CBS Sunday Morning that he went to the legendary New York City restaurant Barney Greengrass to observe its patrons. "I used to come couple times a week just to, you know, sit in, listen to people," he said. "It's good to, like, try to daydream your way into it." Plus, he admitted, eating the matzo ball soup there is a delicious treat, too. Now he can kvell over that Tony nomination.
Andy Karl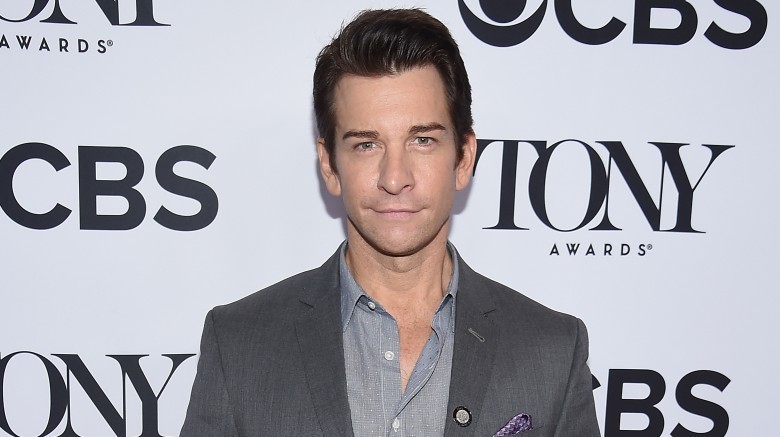 A torn anterior cruciate ligament (ACL) has been described as "sports' cruel injury"; the Washington Nationals may lose its centerfielder, Adam Eaton, for the entire baseball season after he tore his ACL in April.
But when a Broadway veteran like Andy Karl tears his ACL, the show must go on. The three-time Tony nominee, nominated this year for Groundhog Day, succumbed to the injury just three days before opening night of the critically acclaimed show while "leapfrogging over another actor." "It was the scariest thing I've ever felt in my life, and at that moment, my life flashed before my eyes. I'd worked so hard, to be so close, and it's gone, and I kind of lost hope," Karl told the New York Times.
Miraculously, with the help of doctors and a knee brace, Karl, who is married to the gorgeous Orfeh, managed to perform on opening night. He's now back to performing eight shows a week. Which, c'mon! Give this dude a Tony.
Sally Field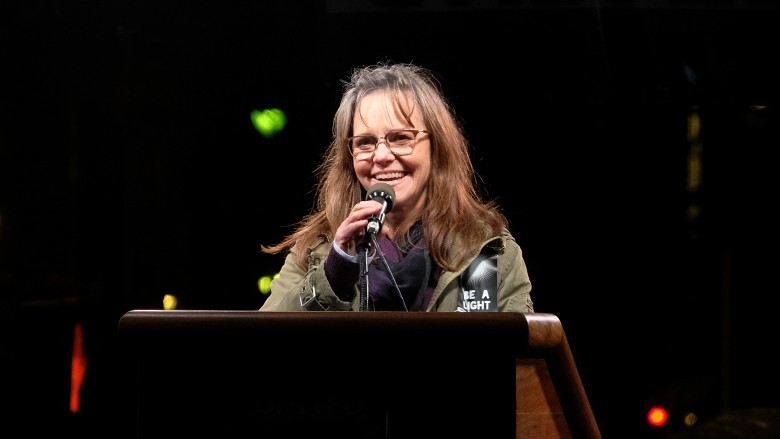 This year, Sally Field earned her first Tony nomination for only her second performance on Broadway; she currently portrays the smothering mother Amanda Wingfield in the revival of Tennessee Williams' The Glass Menagerie.
In real life, Field is a less smothering but still an incredibly devoted mother to her three sons, Peter, Eli and Sam. She reportedly won't go out anywhere without her phone and will answer calls from her children at any time (although hopefully not while she's, you know, performing on stage).
She's also been incredibly outspoken and supportive of her openly gay son, Sam. In 2014, she released a tear-worthy open letter detailing Sam's journey to becoming an openly gay man. "One of the great privileges of my life to have been allowed to be a part of Sam's journey," Field wrote, according to IndieWire. Anyone got a tissue handy?
Patti LuPone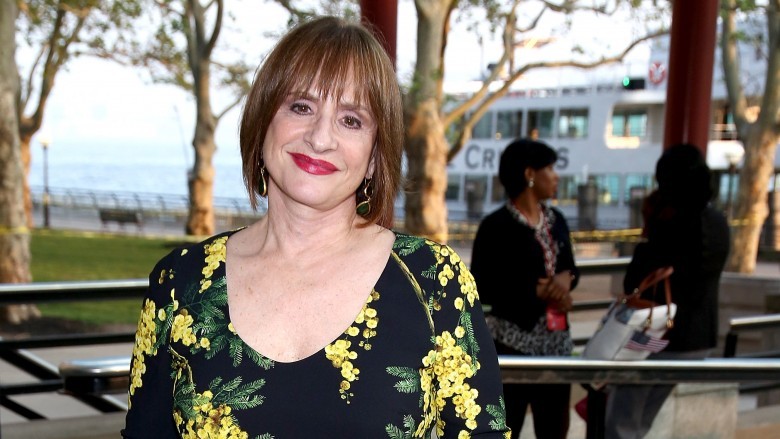 Patti LuPone is a true Broadway legend, and the War Paint star has seven Tony nominations to prove it.
But despite all of her successes, LuPone's career has been filled with my downs as ups. On the list: the time Webber fired her from the musical Sunset Boulevard and replaced her with Glenn Close for its Tony-winning Broadway run.
Although she was devastated by the news, LuPone told the New York Times in 1996 that she got revenge on Webber by dedicating to him the pool she bought with her $1 million-plus settlement. "The best thing that could have happened was getting fired from that show ...," she quipped. "I got all this money."
Hilarious—and a little ironic, given how much of the plot of Sunset Boulevard revolves around a swimming pool. Norma Desmond would certainly approve.
Christine Ebersole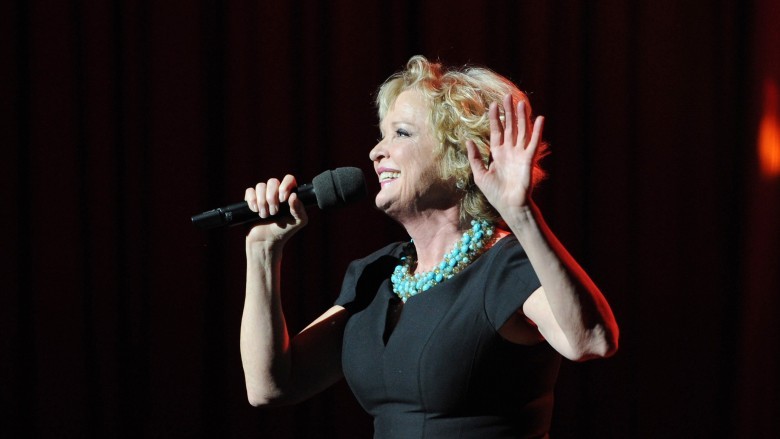 Two-time Tony winner Christine Ebersole, aka Patti LuPone's rival in War Paint, is married to Bill Moloney, whom she met on the '80s TV series The Cavanaughs and who was a musician at the time. Three years after 1988 wedding, tragedy struck. According to The New York Times, physicians discovered a tumor in his left ear called an "acoustic neuroma." Surgery to remove the tumor "left him deaf in his left ear, the left side of his face and body partly paralyzed," per the Times, ending his music career altogether.
Fortunately, his health eventually improved; now, he has a second career as an accomplished artist. A painter and the star of War Paint? What an excellent team.
Nathan Lane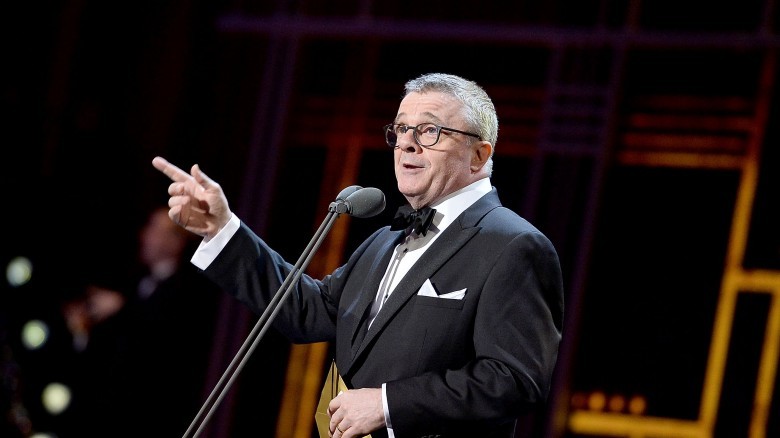 Two-time Tony winner Nathan Lane is one of the most famous names on Broadway and beyond, but that's actually not his real name. The Front Page star was actually born Joe Lane, after his uncle, according to the Guardian.
Like many actors before him, when it came time to get his Equity card, Lane discovered there was already a Nathan Lane registered. So, he swapped out Joe for Nathan, in honor of his favorite character, the bookie Nathan Detroit in Guys and Dolls.
In a fun twist: Lane actually played the role of Nathan Detroit in the 1992 revival of Guys and Dolls, which earned him his first Tony nomination. Good old reliable Nathan, indeed.
Kevin Kline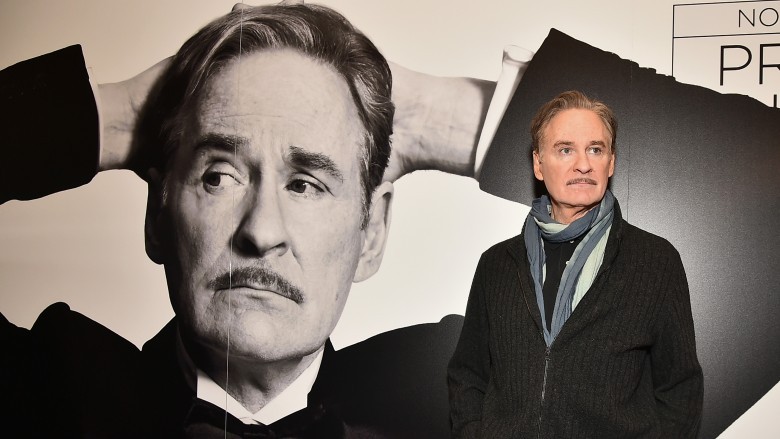 With two Tony awards and an Oscar under his belt, it should surprise exactly no one that Present Laughter star Kevin Kline studied acting at New York's prestigious Juilliard School. But did you know that his first big break after graduating came on daytime television?
Indeed, despite vowing never to do go that route, Kline got a gig on the TV soap opera Search for Tomorrow in 1976. As he told the A.V. Club, the experience of working in the fast-paced world of television proved to be an incredible learning experience, both for acting and writing.
"Two weeks into the experience, one of the actresses said to me, 'You know, you can rewrite this, if you find it horribly written or just difficult to say,'" Kline recalled. "I even had David Mamet help me, because I was doing a play that he wrote at the time, and he was directing me. I said, 'Can you help me with this scene?' And we rewrote it together. So I learned a lot about writing. I learned a lot about cameras being on top of you. Many things that were actually useful."
He continued, "But I also saw that a lot of the actors that had been there for years had houses in the country and nice cars and places at the beach. And I thought, 'Don't do this for too long.' So when my year's contract was up, I said, 'I got to go.' Even though I was, happily, asked to stay on. But it served its purpose. I was able to eat for the whole year."
Funnily enough, Kline would go on to co-star in Soapdish, a movie spoofing the daytime TV genre.
Laura Linney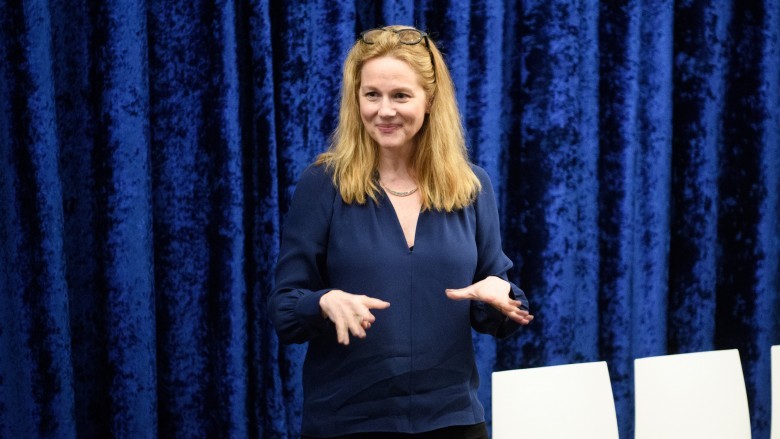 With the advent of the tabloids and the Internet, it's practically impossible for celebrities to keep a secret. Rarely, though, it can happen. Just ask Little Foxes star Laura Linney, who quietly gave birth to son Bennett Armistead Schauer in 2014. At the time, nobody even knew she was pregnant.
A few years later, Linney explained why she kept everything under wraps on an episode of Live! with Kelly. "Well, I was an older mother-to-be, and it had taken me a very long time to have a child," Linney, who was 49 when she gave birth, said (via People). "I wanted to make sure that my child actually arrived, and was safe and healthy."
"I just was very quiet about it — I didn't hide it intentionally, I just didn't advertise it," Linney, who married husband Marc Schauer in 2009, continued. "So it was the right thing for me and my family."
Cynthia Nixon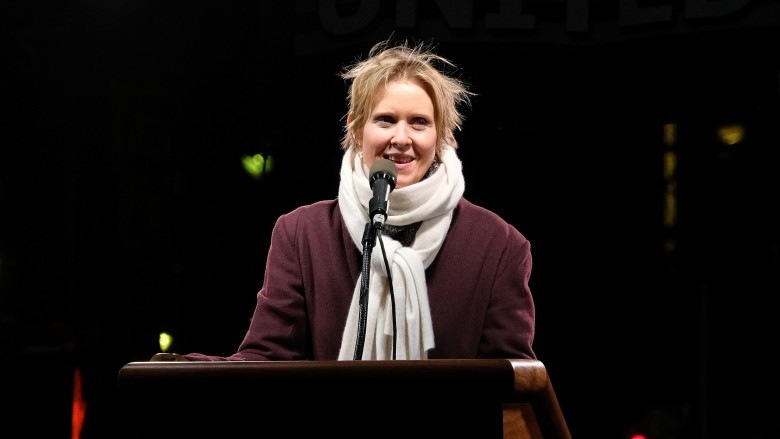 Linney's Little Foxes co-star Cynthia Nixon also kept a secret from the press: per ABC News, the Emmy and Tony-winning actress quietly battled breast cancer.
At the time of her diagnosis, Nixon was starring in an Off-Broadway production of The Prime of Miss Jean Brodie. ""I go for my completely routine mammogram and then I get a call from my gynecologist. And she says, 'Well, I have some — it's not such great news, but here it is, but it's very small and we're just going to get in there and take it right out, right away, and then you'll probably have radiation,'" Nixon told ABC News in 2008. "I felt scared. ... I thought, 'Oh, I don't want this to be happening.' I was very cognizant of if it's going to happen, this is the best way for it to happen, that it's found so early and we can just get right on it."
Ever the professional, Nixon, whose mother beat breast cancer when Nixon was 12, went on to say that she scheduled her surgery for a Sunday so that she wouldn't miss a performance of her show. She's since become an outspoken advocate for breast cancer treatment, through the Susan G. Komen Foundation.