What Jennifer Lawrence's Husband Really Does For A Living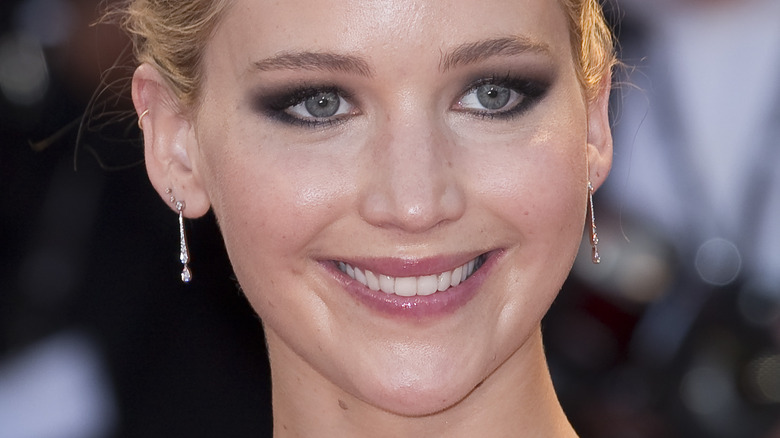 BAKOUNINE/Shutterstock
Jennifer Lawrence is known for playing strong independent women like Katniss Everdeen in "Hunger Games," Raven in "X-Men," and Ree Dolly in "Winter's Bone" (per IMDB). She's strong and independent in real life, too, in addition to being a happily married mom-of-one. However, it nearly didn't turn out that way. 
Lawrence admitted to The New York Times that she suffered from "commitment anxiety" before marrying her now-husband Cooke Maroney. Lawrence said she'd been unaware of her phobia of settling down until she began filming her latest flick, "Causeway." According to Vanity Fair, in the gritty drama, Lawrence portrays Lynsey, a veteran with a severe case of PTSD who's desperate to return to combat despite suffering brain injuries. Following multiple slow and drawn-out conversations with a fellow vet, Lindsey realizes she's using the army as an excuse to run away.
Lawrence said Lynsey's own reluctance to commit helped her to gain valuable insight into herself. "When you don't fully know yourself, you have no idea where to put yourself," she explained to The Times. "And then I met my husband, and he was like, 'Put yourself here.' I was like, 'That feels right, but what if it's not?'" Clearly, she eventually determined that it did feel right as she said "I do" in October 2019, and Lawrence and Maroney welcomed their first child in 2022. So what exactly does Maroney do?
Cooke Maroney is a part of the art world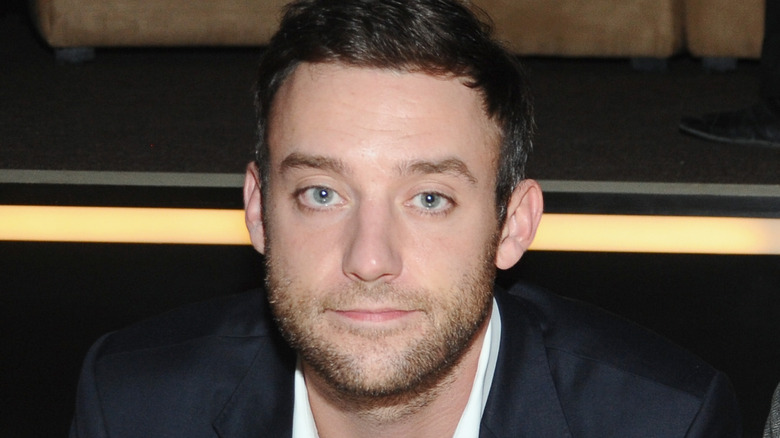 Stefanie Keenan/Getty Images
Jennifer Lawrence and Cooke Maroney followed very different career paths. Lawrence became a huge Hollywood star, telling W magazine that her very first audition resulted in a call-back. However, success came slower for Maroney. According to The Cut, the fine arts dealer worked at the Gagosian gallery after graduating from New York University. From there, Maroney became director-at-large of the Gladstone Gallery, which represents high-profile artists including Lena Dunham's father, Carroll Dunham. "He's definitely respected," a source said of Maroney. "He's not a big player, but he's a player."
Maroney's obviously a big player in the romance world, though, bagging himself an A-lister wife. He and Lawrence were introduced to each other while Lawrence was in New York during a three-year hiatus from work. "They met through Jen's friend Laura," a source told Page Six in 2018. "They have been very private and careful not to be seen together." Despite keeping it on the down low, in a matter of months, Lawrence and Maroney's relationship went from A-Z without passing go. E! News reported the couple was first officially linked in June 2018, after they were spotted out and about holding hands. The same month, they were snapped enjoying a romantic candlelit dinner together. 
Jennifer Lawrence is loving her role as a wife and mom
Jennifer Lawrence and Cooke Maroney like to keep things private. They're rarely photographed on the red carpet, and he's noticeably absent from her Instagram. However, there's no doubt Lawrence relishes her new role as a wife and mom, although she's careful when discussing it. "It's so scary to talk about motherhood. Only because it's so different for everybody. If I say, 'It was amazing from the start,' some people will think, 'It wasn't amazing for me at first,' and feel bad," she told Vogue.
However, the actor did reveal that she gave birth to a boy and that she and Maroney named him in honor of one of his favorite painters, Cy Twombly. Despite admitting that, during her pregnancy, she'd feared that she might not love the baby as much as she loves her cat, Lawrence fell head-over-heels in love with Cy as soon as he arrived in the world. "The morning after I gave birth, I felt like my whole life had started over," she said.
Lawrence still likes to indulge in some girl time though, even if she's now married. She shared with Heather McMahan's podcast, "Absolutely Not," (via Entertainment Tonight) that she has "slumber parties, like, once a week" with her friends, forcing Maroney to crash in the guest room. She also confessed to having a bit of a temper, so it looks like her hubby may be in for a bumpy ride.