Jennifer Lawrence And Cooke Maroney Reportedly Welcome Their First Child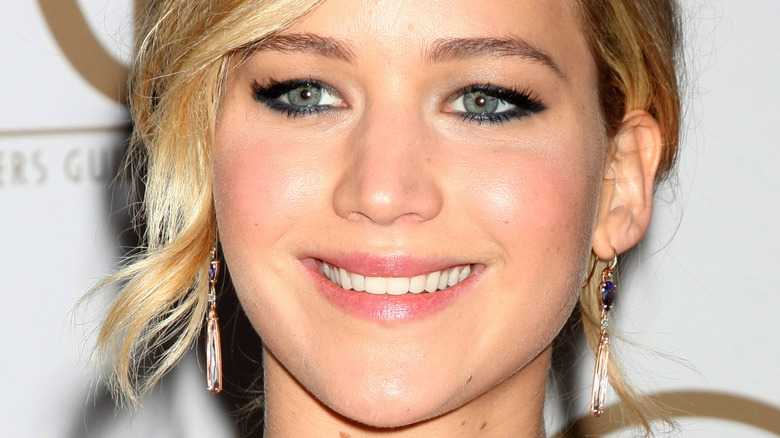 Kathy Hutchins/Shutterstock
Jennifer Lawrence and Cooke Maroney's family is now a three. Lawrence's rep confirmed she was expecting her first child to People back in September 2021, sharing that the "Silver Linings Playbook" star and her husband were expecting around two years after they tied the knot.
The star has become pretty protective of her private life over the years, but did open up about becoming a mom to Vanity Fair in November 2021 as she discussed why she didn't confirm the news herself in a big way. "If I was at a dinner party, and somebody was like, 'Oh, my God, you're expecting a baby,' I wouldn't be like, 'God, I can't talk about that. Get away from me, you psycho!' but every instinct in my body wants to protect their privacy for the rest of their lives, as much as I can," she explained. "I don't want anyone to feel welcome into their existence. And I feel like that just starts with not including them in this part of my work."
The baby news came just under a decade after she shared her desire to become a mom, admitting to The Daily Beast (via Huff Post) in November 2012 that she believed "the reason [she] was put on this Earth is to be a mother," as she was "always playing house" a child. "It's so weird for a 22-year-old to say it," she added.
And it looks like that purpose was finally fulfilled in February 2022...
Jennifer Lawrence's top secret baby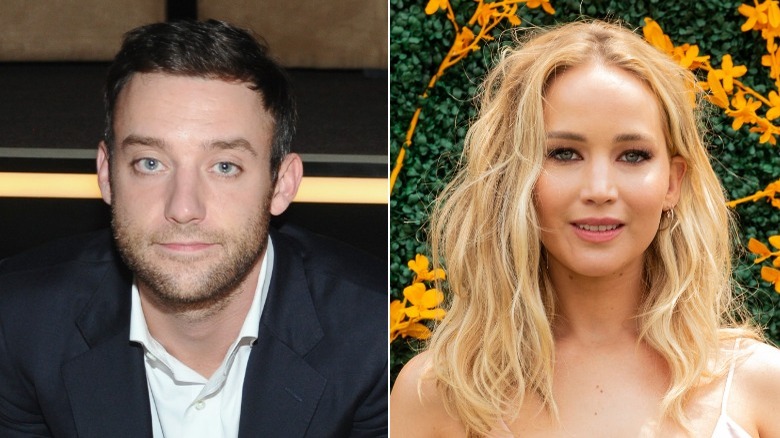 Lev Radin/Shutterstock & Stefanie Keenan/Getty Images
Jennifer Lawrence and Cooke Maroney have reportedly officially welcomed their first child into the world after Lawrence gave birth in Los Angeles — but we're just not quite sure when yet. The under the radar birth was reported by TMZ on February 23 after being uncovered through public records, though the baby's exact birthdate, name, and sex have not yet been confirmed by the couple.
We're guessing the duo are totally thrilled by their latest arrival, though Lawrence did admit that even though she was bitten by the motherhood bug from a young age, it actually started to decrease in the years before she actually become a mom.
She confessed in 2017 that she wasn't exactly feeling the idea of becoming a mom anytime soon while chatting with E! News, confessing that her desires to start a family were "actually getting less and less as I get older, which is starting to worry me. I don't think that's how it's supposed to work!" She continued, "When I was 21 or 22 I was like, 'I can't wait to be a mother,'" but noted, "Now I'm like..." as she pulled a horrified face.
Well, it seems like time certainly changed J-Law's mind back! Congrats to the new parents.