Roseanne's Emma Kenney Seeks Professional Help For Personal 'Battles'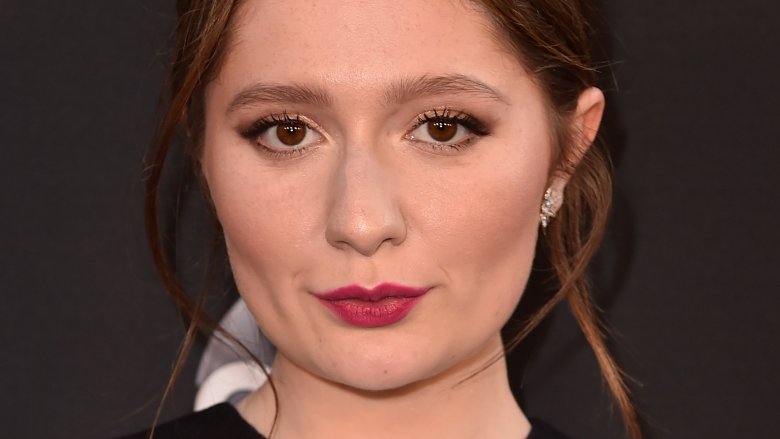 Getty Images
Roseanne star Emma Kenney is opening up about some problems in her private life.
On Wednesday, April 11, 2018, the actress, who's also made a name for herself in Showtime's Shameless, revealed to InTouch magazine that she's entering treatment in an effort to put a stop to some bad behavior of hers. "I'm going to be seeking treatment for my battles," Kenney shared. "I'm going to work through it. I'm going to get help and make better choices."
Kenney did not give any specific details about just what battles she's been enduring. However, the 18-year-old did say that she'd been engaging in illegal activity — and that the people she was surrounding herself with were part of the problem. "I was running with a really fast crowd. I was being naive and very immature, and I was doing things I should not be doing because it was illegal and I'm not 21," Kenney said. "It wasn't healthy, and it was making me feel even worse — anxious and depressed. It was just a slippery slope that I did not want to go down. And I knew that I needed to stop it."
While her professional life was reportedly not affected by her behavior, Kenney's personal life was influenced by her decisions. "I just didn't know how to deal with stress, so I would have an occasional wild night," Kenney told the magazine. "I would go out to clubs and bars with older friends in Hollywood."
Fortunately, now that she's seeking treatment, Kenney will be about to find other ways to cope with the stress that comes with life in the spotlight. Kenney noted, "I just think I need a mental sanity break and a break from the Hollywood scene."
In her interview with InTouch, Kenney also expressed that she wants her fans to know that "it's OK to admit that you need help, and it doesn't make you weak." She added, "I know I'm making the right choice by going to treatment, and I'm going to come out the other side the right Emma, the true Emma that I've always been."
On April 9, two days before her InTouch interview was published, Kenney told her over 264,000 Twitter followers that she was going to take a break from both social media and Los Angeles for a while. "This sounds so cliche but this town/industry can really get to you," she tweeted out. "Going to re-find my peace happiness."
According to E! News, Kenney is expected to start filming Shameless in May before moving on to film the second season of the Roseanne revival.