Hayden Panettiere's Custody Situation With Her Daughter Explained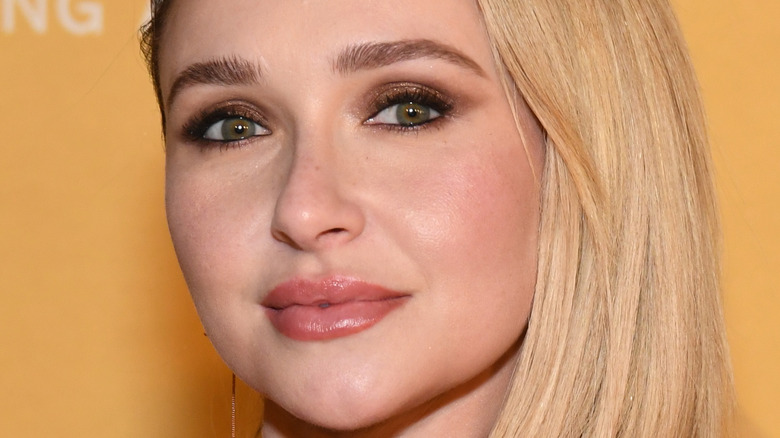 Jon Kopaloff/Getty Images
This article includes mentions of depression and drug addiction.
On December 9, 2014, actor Hayden Panettiere and her then-fiance Wladimir Klitschko welcomed their baby girl, Kaya. The couple's brand new bundle of joy weighed in at 7 pounds, 14 ounces, and measured 20 inches long, per Us Weekly.
"She's really so sweet," Panettiere later gushed to People about the family's new addition. "I'm sure that's the way it's meant to be, because when they are putting you through the wringer you're like, 'You are so lucky you're cute!'" she added. 
Sadly, however, Panettiere's motherhood journey hasn't always been easy. In 2015, the new mom underwent treatment at a facility for postpartum depression. "The postpartum depression I have been experiencing has impacted every aspect of my life. Rather than stay stuck due to unhealthy coping mechanisms I have chose to take time to reflect holistically on my health and life. Wish me luck!" she penned in a revelatory tweet on May 12, 2016. But how is she today? And what is the custody situation with her daughter? Here is everything we know. 
If you or someone you know needs help with mental health, please contact the Crisis Text Line by texting HOME to 741741, call the National Alliance on Mental Illness helpline at 1-800-950-NAMI (6264), or visit the National Institute of Mental Health website.
Hayden Panettiere does not have custody of her daughter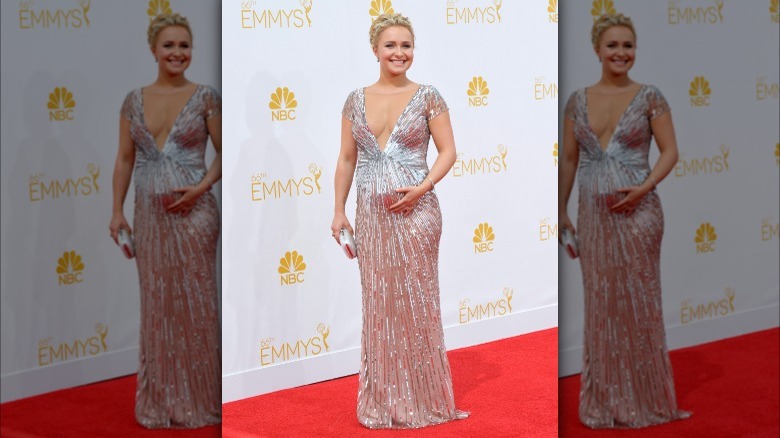 Jaguar PS/Shutterstock
As it turns out, Hayden Panettiere's ex-fiance, Wladimir Klitschko, has full custody of their daughter, Kaya. 
During a candid interview on "Red Table Talk" in September 2022, Panettiere revealed that Kaya was almost three when she went to live with her father in Ukraine. At the time, Panettiere was struggling with an addiction to alcohol and opiates. "It wasn't fully my decision," she confessed. "In fact, I didn't even know it was happening until she was already over there. In a country where her uncle is the mayor, and they are icons over there. It's a country where it's a very male-dominated so there wasn't a heck of a lot that I could do," she revealed. 
While Panettiere admits that she did actually sign papers giving Klitschko full custody, she said she did so under false pretenses. "The papers were to give him full custody. And, you know, I was gonna go work on myself and I was gonna get better. And when I got better then things could change and she could come to me and I could have my time with her, but that didn't happen," she recalled. "I thought she was going over there to visit him like she always did ... and then once she was over there — it was immediately 'I want full custody of her.'"
If you or anyone you know needs help with addiction issues, help is available. Visit the Substance Abuse and Mental Health Services Administration website or contact SAMHSA's National Helpline at 1-800-662-HELP (4357).
Hayden Panettiere is still hopeful that the custody arrangement will change
Fortunately, it appears the mother and daughter still share a great relationship. "She has a beautiful life," Hayden Panettiere told People in July 2022. "I was just with her. She's just an amazing child. She's smart and she's funny and for whatever reason, she still loves me," she gushed.
And while Kaya is still many, many miles away, Panettiere is hopeful that the custody arrangement will change in the future. "I haven't gotten any hints that it will. You know, I've been told I can go over and see her anytime. I just have to keep the hope that one day when she's old enough for her opinion to be respected a little bit more and her wants heard that there will be more proactivity on that side," she told actor and talk show host Jada Pinkett Smith on an episode of "Red Table Talk."
It should also be noted that while Kaya initially lived with her father, Wladimir Klitschko, in Ukraine, she was moved elsewhere during Russia's invasion of Ukraine. "She's safe and not in Ukraine," Panettiere penned in the comments section of one of her Instagram posts in support of the war-torn country.