The Truth About Hayden Panettiere's Ex-Fiance Wladimir Klitschko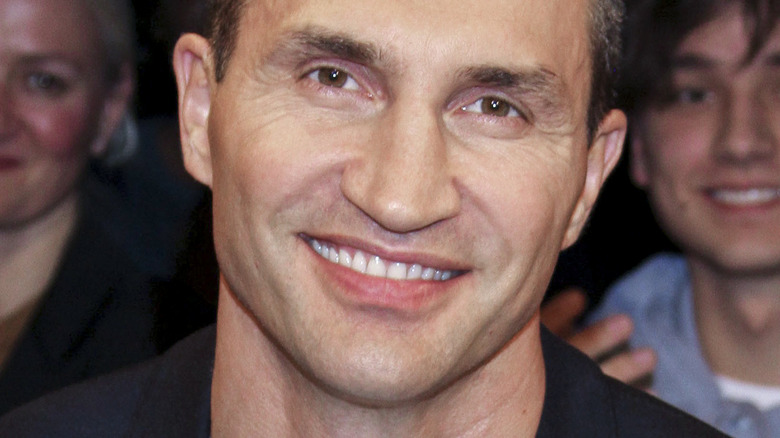 Tristar Media/Getty Images
Wladimir Klitschko is not your typical celebrity heavyweight boxer. He is one of the biggest stars in the sports world and has been endorsed by the likes of SAP, McFit, and Porsche, according to Forbes. That, and he has also made headlines as both he and his brother, Kiev mayor Vitali Klitschko, have stood up to Russia in Ukraine's fight against Russian President Vladimir Putin — whose forces invaded their country on February 24. Wladimir even took to his LinkedIn account that same day to send a message to Putin soon after his invasion began. "This is a blatant violation of international law. And, if you listen carefully, this war is also talking about Europe," he wrote, adding, "We will defend ourselves with all our might and fight for freedom and democracy."
And while Wladimir and his brother Vitali's lives have drastically changed ever since their country was invaded by their aggressor of a neighbor, a lot of fans can't help but wonder what the real truth is about Wladimir, his relationship with Hayden Panettiere, and of course, his past.
Wladimir Klitschko's rise to the top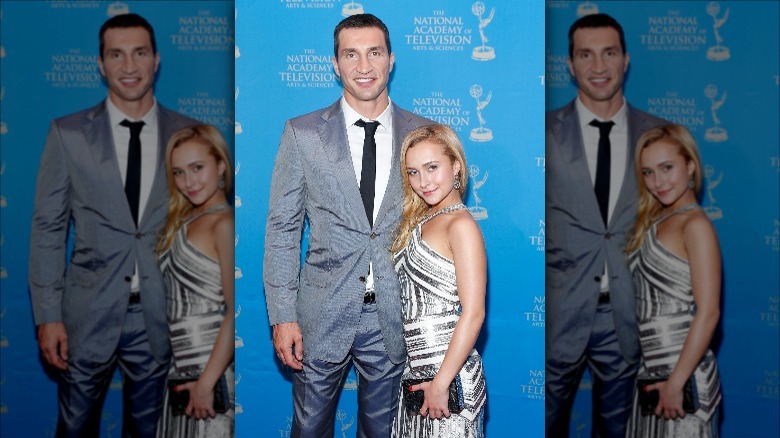 Jemal Countess/Getty Images
Before enlisting in the Ukraine reserve army, Wladimir Klitschko was a former multi-time world heavyweight champion boxer, per BoxRec. Klitschko said that he was thankful for his job in the ring because it also gave him so many opportunities outside of it. He told a German radio station in 2011 (via Bleacher Report): "Sport gave me a lot: I can speak many languages, understand contracts, meet many people in different [parts] of the world and of different cultures."
Boxing also gave him the opportunity to meet a Hollywood star like his future fiancée Hayden Panettiere. But like most celebrity couples in the spotlight, Panettiere and Klitschko had their fair share of ups and downs. The couple first met in 2009 but dated on and off until 2011, according to Us Weekly. While on "The Ellen DeGeneres Show" in 2013, Panettiere recalled their first meeting and how she told him that he was "huge," with him replying, "You're tiny." (Klitschko stands at 6 foot 5 inches, per Celeb Heights, while Panettiere is 5 feet tall). And while the couple did welcome their daughter Kaya in 2014, all that begins well doesn't always end well. 
The couple pulled the plug on their relationship in 2018, according to E!. With Panettiere living in the U.S. and Klitschko in his native Ukraine, a lot has been reported about their untraditional parenting arrangement for their daughter, too.
Panettiere and Klitschko's parenting arrangement for their daughter explained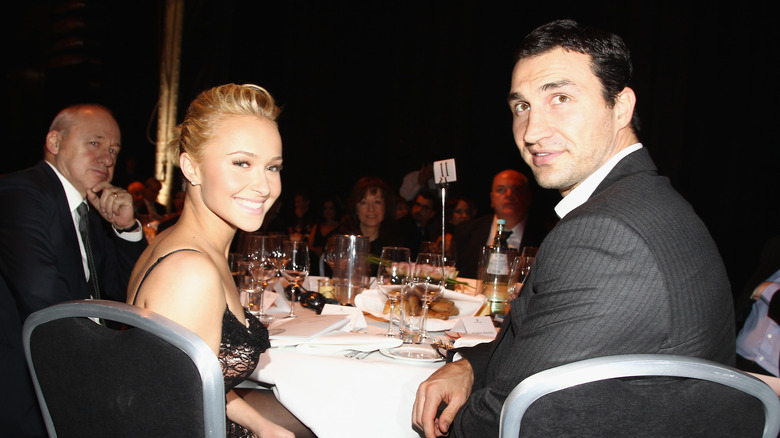 Andreas Rentz/Getty Images
Hayden Panettiere's life after her split from Wladimir Klitschko wasn't an easy one. Her partner Brian Hickerson was arrested for domestic violence against her back in May 2019 and again in February 2020, per People. In December 2020, she sought treatment for postpartum depression, as detailed by People. Now, as far as the real reason why the ex-couple's daughter Kaya doesn't live with her mother is because Kaya primarily lives with Klitschko and his family in both Florida and Ukraine. 
In 2018, one source close to the situation told Us Weekly that Panettiere "knows the child being with her is not best for [Kaya right now]. It's a sad situation." However, soon after the war in Ukraine broke out, Panettiere assured her fans that her daughter Kaya was not there and that she was also safe.
And while no one knows what's in store for Klitschko or his country of Ukraine for that matter, the former boxer has always maintained a positive outlook. He told AP in an interview back in 2019, "Nothing is impossible. A boxer could become a mayor of 4 million people. A comedian can become president ... It's not only in America. Anything can happen in Ukraine."