How Hayden Panettiere's Ukrainian Ex-Fiance Wladimir Klitschko Is Standing Up To Russia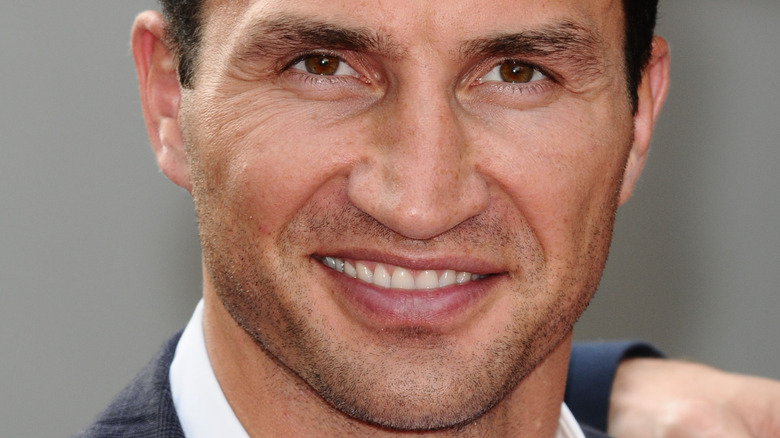 Featureflash Photo Agency/Shutterstock
As the crisis in Ukraine worsens by the day after Russia's full-blown invasion on February 24, citizens of the nation are rising up to protect the country. Under the orders of Russian president Vladimir Putin, Russia's military headed into its neighbor country, with ITV reporting that Putin allegedly planned to take over the capitol city, Kyiv, and "overthrow the government."
The atrocity has already seen a devastating loss of life on both sides and several citizens have been called up to the military, with civilians now having the right to carry firearms to fight off Russia. One thing you may not know about Kyiv, though? It actually has a famous mayor you may have heard of. That man? None other than Vitali Klitschko.
Some may know Vitali best as the brother of Wladimir Klitschko, the former fiancé of actress Hayden Panettiere, with the twosome having an on/off romance between 2009 and 2018. The two even share a daughter together, Kaya Klitschko, who was born in 2014. But that's not all he's famous for. Both Klitschko brothers are well-known former professional boxers and the two are now ready to put their experience in the ring to good use — defending their country, where it's believed Wladimir and Panettiere's daughter may potentially live, by any means necessary.
The Klitschkos at war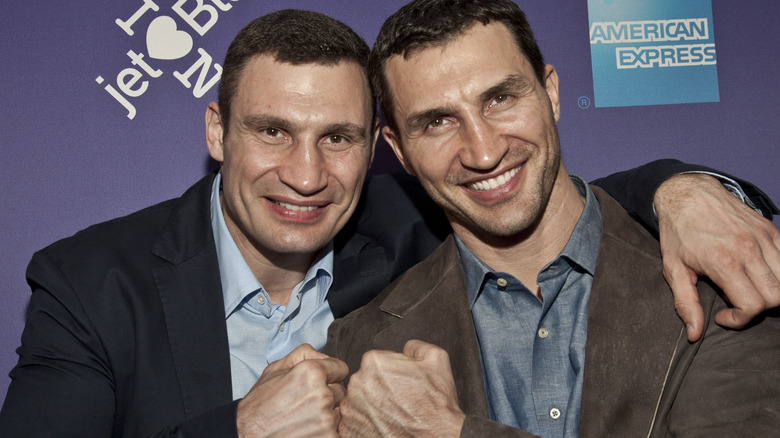 Lev Radin/Shutterstock
Wladimir Klitschko and Vitali Klitschko have made it very clear they're willing to do all they can to defend Ukraine amid the Russian invasion. Wladimir took to LinkedIn on February 24 to share a defiant message against Vladimir Putin, writing, "This is a blatant violation of international law. And, if you listen carefully, this war is also talking about Europe."
He continued in part, "we will defend ourselves with all our might and fight for freedom and democracy," adding, "Let not fear seize us; let's not remain frozen. Putin shoots at Ukrainian cities, but he aims at our hearts and, more importantly, at our minds." He also encouraged those in other countries to demonstrate against the war and "make the voice of democracy heard."
The brothers shared a video on Twitter in which they said, "We must stay united against this aggression, against Russian aggression. Don't let it continue happening in Ukraine. Don't let it happen in Europe and eventually the world. United we're strong. Support Ukraine."
Vitali also made an appearance on "Good Morning Britain" on February 24, where he was asked if he'd be willing to arm himself and take to the streets of Ukraine to fight. He then responded, "I don't have another choice," while describing it as being "already a bloody war."
Plenty of those in Ukraine have been sharing updates on the tragic situation on social media, including "Dancing with the Stars" pro Maksim Chmerkovskiy, who is stuck in Kyiv.