Brendan Urie Announces Official End Of Panic! At The Disco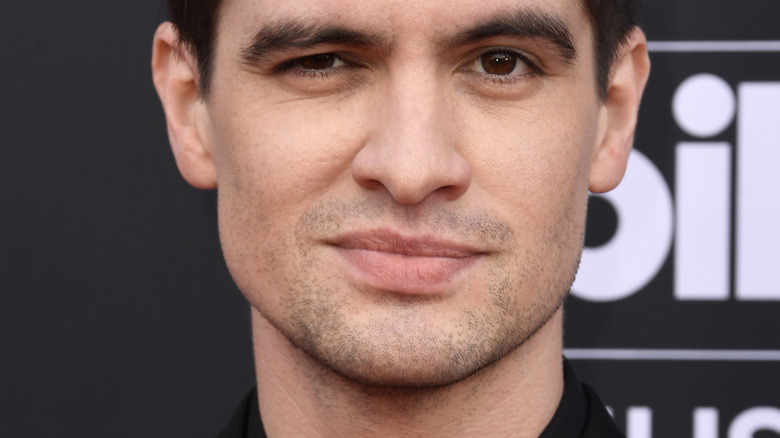 Frazer Harrison/Getty Images
Panic! At The Disco is no more, and maybe that isn't such a surprise if you've been following the band over the years –- especially over the past few months. In 2022, lead singer Brendon Urie came under intense scrutiny for allegations about his behavior on tour. At that point, it seemed like the writing was on the wall for the future of Panic! At The Disco, as Urie was the only original member left, anyway. Former fans took to Twitter to share their complaints about Urie. Multiple women claimed that he had groped them at past meet-and-greet events and that Urie had sexually assaulted them while they were still minors, per Paper. Additionally, Urie has a history of making inappropriate jokes regarding race and sexual violence at his live shows. Things escalated to the point that in July, fans were blocking Urie from their Twitter timelines en masse.
This is all to say: perhaps Urie's January 2023 decision to finally pull the plug on Panic! At The Disco was a long time coming. But what had fans shocked is that Urie reportedly isn't walking away because of the allegations that have plagued him for years, but for an entirely more innocent reason.
If you or anyone you know has been a victim of sexual assault, help is available. Visit the Rape, Abuse & Incest National Network website or contact RAINN's National Helpline at 1-800-656-HOPE (4673).
Brendon Urie is ready for something new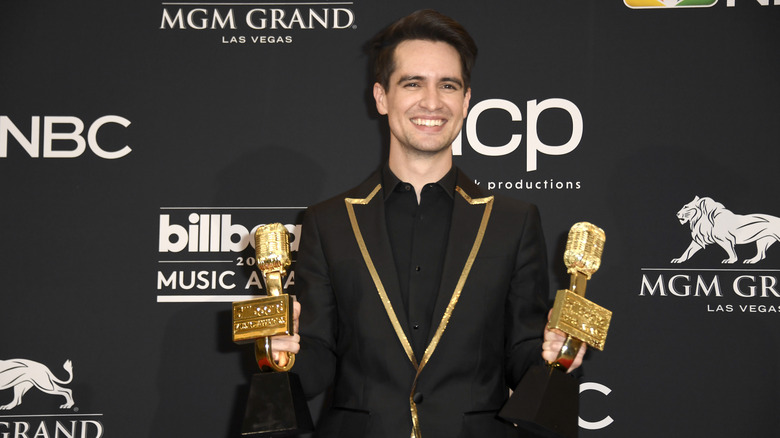 Frazer Harrison/Getty Images
Brendon Urie took to Instagram to announce the official end of Panic! At the Disco. Rather than address any of the allegations that have come out recently, Urie claimed his decision to move on was purely personal. "Well, it's been a hell of a journey," he began.
"Sometimes a journey must end for a new one to begin," he continued. "We've been trying to keep it to ourselves, though some of you may have heard. Sarah and I are expecting a baby very soon! The prospect of being a father and getting to watch my wife become a mother is both humbling and exciting." Urie explained that with everything happening at home, now was the perfect time to bring his journey as the face of Panic! At The Disco to an end. "Whether you've been here since the beginning or are just finding us, it has been a pleasure to not only share the stage with so many talented people but also share our time with you," he concluded. "I am looking forward to seeing everyone in Europe and the UK for one last run together."
Urie formed Panic! At The Disco back in 2004 while he was still in high school, so walking away from the band at 35 is bittersweet – but he's not quite done yet, per Vulture. The band will kick off its final European tour in February and play its last show in Manchester in March, per People.