Zach Shallcross Gets Closure After Blindside Breakup With Bachelorette Rachel Recchia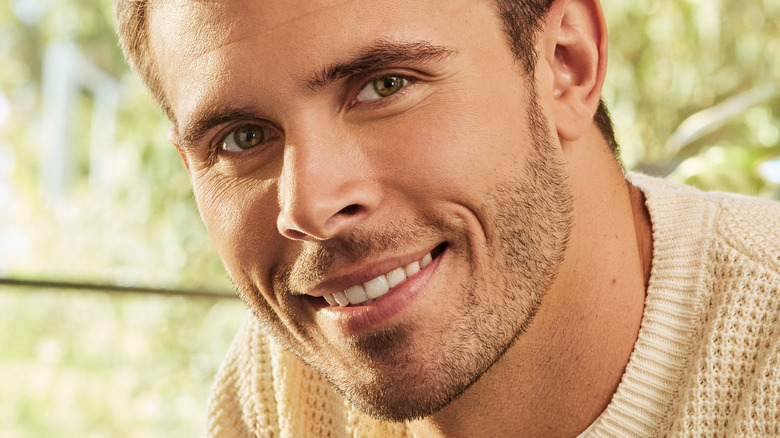 ABC/Nino Muñoz
Look out Bachelor Nation, because Zach Shallcross is handing out the roses this season. "The Bachelor" has kicked off with the 26-year-old tech executive beginning his journey to find love. Viewers of the show may recognize Shallcross from his appearance on Gabby Windey and Rachel Recchia's season of "The Bachelorette," where Shallcross was pursuing Recchia.
The tech executive made it pretty far, having the opportunity to join Recchia on the fantasy suite date, but things quickly went south. Bachelor Nation watched as their once-solid relationship came crumbling down in one night. According to Bachelor Nation on ABC, Zach shared in a confessional, "Waking up this morning, I feel a little confused after last night. Fantasy suite night with Rachel was not the night I expected." Shallcross got emotional when he explained Recchia suggested he wasn't ready for an engagement because of his age.
Things got even worse for the couple at the rose ceremony when Shallcross shared his true feelings about the night before. He told Recchia, "Since day one, I've always been honest with you and upfront about my feelings, and to be honest I thought what I was seeing wasn't the real Rachel. I felt like I was seeing "Bachelorette Rachel."" Shallcross decided to send himself home, but viewers were utterly confused as to what could have unfolded in the fantasy suite to make him go home. Now that Shallcross is moving on, he feels comfortable sharing some reasons why his and Recchia's relationship ended.
Zach says lack of communication ended his relationship with Rachel
Amy Sussman/Getty/ABC/Nino Muñoz
Rachel Recchia and Gabby Windey's season of "The Bachelorette" may have been one of the most dramatic seasons yet, and Recchia's and Zach Shallcross' breakup had something to do with that.
Shallcross is finally opening up about what he believes caused his and Recchia's relationship to end, per Variety. He said, "I'd say it's really the lack of communication and with night one, that's what I was essentially preaching is so important for not only a healthy relationship but also for us to navigate this the right way," he continued, "Whether it's good or bad, you need to have communication through it all. Tell me everything because I'll tell you everything and with Rachel, we didn't have that communication."
As for whether it was as much of an unexpected shock for him as it was for viewers, Shallcross says it was. He said, "At that time, it felt like a blindside ... I understand where she's coming from now." During their overnight date, Shallcross realized he wasn't the one for Recchia. He said, "Essentially, I was treated a lot different than I had ever been treated by her the entire season ... And I was looking at her and thinking, 'I don't think she sees it in me. I don't think she sees a future with me.'" The tech executive admits that he has no animosity toward Recchia for what happened, as he is now on his journey to finding love.