Kendra Wilkinson Slams Haters For Criticizing Her Parenting Skills Amid Divorce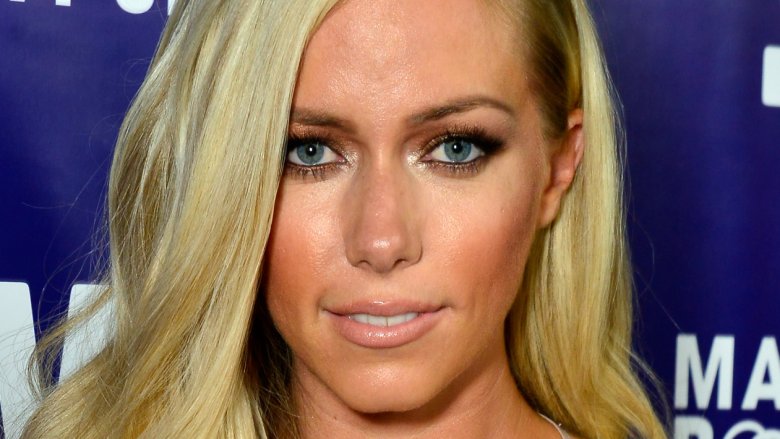 Getty Images
Kendra Wilkinson is defending herself.
On Thursday, April 12, 2018, the Kendra on Top star took to Instagram to hit back at online haters who have criticized her parenting skills amid her divorce from husband Hank Baskett.
"Let me just vent for a second," Wilkinson began, captioning a cute snapshot of herself with her kids, 8-year-old son Hank IV and 3-year-old daughter Alijah, making silly faces at the camera. "I bust my a** off as a human being. I work, pay bills, take care of 2 kids and love them to the fullest plus trying to take care of myself through it all is a 24/7 job. I don't know what the f**k some of u haters think u know but you better get your heads checked because your assumptions based on pictures and clips of shows make u straight up delusional."
Noting that she's "a lover and a free spirit by nature, not a fighter," the mom of two thanked her "true" fans for their support, before adding, "Lately I've been feeling pushed into a corner by judgement and opinions that are 100 false n not me." 
"While people on the internet AND in real life are feeling bad for my kids cuz mama has to work, my kids at the same time are thanking me," Wilkinson continued. "I make my sacrifices so my kids can have a life they deserve. I drink to celebrate only and i enjoy my friends. One day I'll get the credit i deserve for all the hard work i do but til then I'm going to keep doing me. I get it, i shouldn't care what people think but sometimes I'm human and s**t gets to me."
As Nicki Swift previously reported, Wilkinson, 32, and Baskett, 35, officially filed for divorce after nearly nine years of marriage last Friday, April 6, only hours after the Girls Next Door alum confirmed their split on Instagram. 
"I will forever love Hank and be open but for now we have chosen to go our own ways. I'm beyond sad and heartbroken because i did believe in forever," she wrote at the time, adding, "Love wins in this case it's just looks a little funny. Thank you Hank for a beautiful 8 years of marriage and 2 beautiful kids. I feel so thankful and blessed."
Citing irreconcilable differences in their separate filings, the former couple listed their date of separation as Jan. 1, 2018. They are both seeking joint legal and physical custody of their children.