Hank Baskett Responds To Kendra Wilkinson's Divorce Filing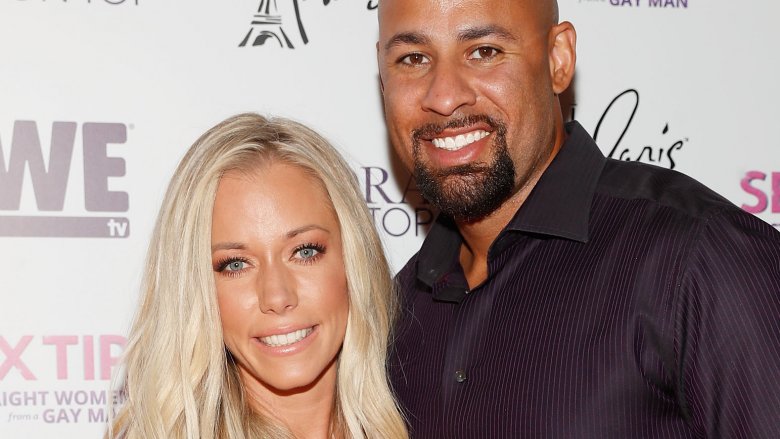 Getty Images
Hank Baskett has officially responded to Kendra Wilkinson's divorce filing.
According to court documents obtained by The Blast on Tuesday, April 10, 2018, the former NFL star submitted his filing last Friday, the same day his soon-to-be ex-wife did.
Similarly to Wilkinson, Baskett cited "irreconcilable differences" as the reason for the split, listed the former couple's date of separation as Jan. 1, 2018, and is seeking joint legal and physical custody of their two young children, 8-year-old son Hank IV and 3-year-old daughter Alijah.
At the time of this writing, further details about the legal docs, including child and spousal support, have yet to be determined. However, as People noted, the former pro athlete has requested they "reserve for future determination the issue of support payable to" both himself and Wilkinson, who are undergoing mediation in their divorce.
Wilkinson, 32, and Baskett, 35, tied the knot in June 2009. As Nicki Swift previously reported, the Girls Next Door alum filed for divorce only hours after confirming that the pair had called it quits on Instagram. The announcement followed a number of recent rumors, as well as several emotional social media posts, which hinted that they were headed toward divorce.
"Today is the last day of my marriage to this beautiful man," Wilkinson wrote at the time, captioning a photo of the two. "I will forever love Hank and be open but for now we have chosen to go our own ways. I'm beyond sad and heartbroken because i did believe in forever, that's why i said yes but unfortunately too much fear has gotten in the way."
She continued, "We are both amazing parents and our kids will be happy n never know the difference other than seeing mama smile....Thank you Hank for a beautiful 8 years of marriage and 2 beautiful kids. I feel so thankful and blessed."
Based on their mirrored divorce filings and the fact that both parties attended their daughter's first soccer game over the weekend, it sounds like Wilkinson and Baskett are looking toward an amicable split.